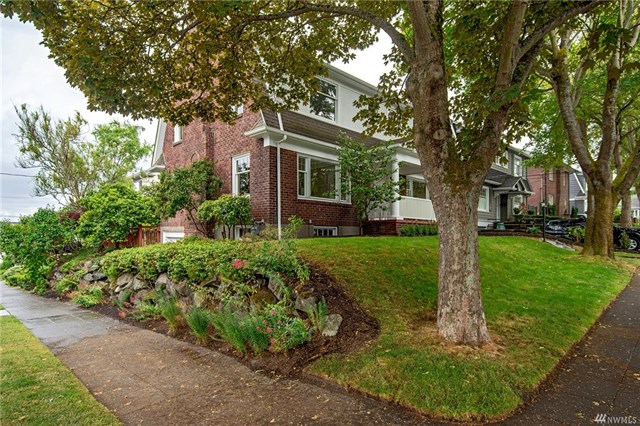 Ryan and Samantha Bayne
Such an honor to work with another wonderful Queen Anne family. I was so taken by their strong family values and happy they found a house to start another wonderful chapter of their family history.
Hear what they had to say...

"We were in a house that we loved, but one we felt we had outgrown with the addition of three growing boys since we had bought the house 14 years ago. We looked casually for two years for a bigger house with a layout to accommodate a family of five, preferably in the same neighborhood, so our boys wouldn't have to change schools. We worked with Diane that entire time. We mostly visited open houses, but when we came close to making offers on a couple of different homes, Diane was incredibly responsive. In all cases within minutes of us reaching out to Diane, she had contacted the selling agent, forwarded all the available disclosure information for the house(s) and provided excellent thoughts for us to consider. She visited all the houses with us that we considered seriously and we greatly valued her input.
The high level of service Diane provided to us was astounding given the fact that we relied on her for two years without compensation. When we did finally find the right house, Diane was so helpful in arranging all the contacts that we needed to make and made the purchasing process very easy for us. We have such a high level of respect for, and confidence in, Diane that it's hard to imagine going through this process without her. We would highly recommend Diane to anyone."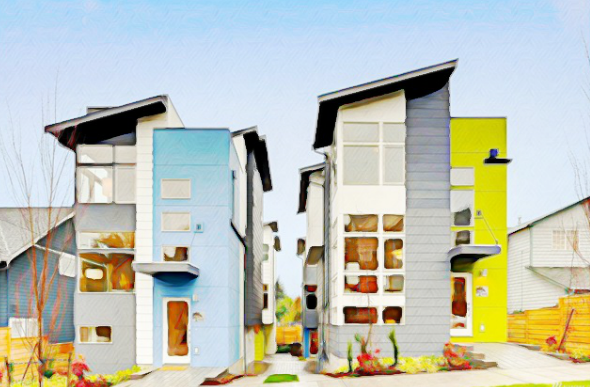 Mindy Stem and Shlomo Freiman
"In the 2016/2017 Seattle real estate market we've all heard about people trying desperately to buy a house, repeatedly making offers, and never getting to close a deal. By contrast, in the space of 3 months, Diane guided two pairs of family members to close on two different homes, both of which were the objects of multiple offers above asking price, and then she helped us buy a home. The process could not have been smoother or more exhilarating. With her 25 years' experience, Diane possesses all the qualities you want in an agent: she is honest, knowledgeable, and relentless in her pursuit of what will close the deal. She maintains close contact with you so you know exactly where you stand in the negotiations, and what you must do to make your offer the one that will be accepted. She read the market so ably that while other homes were going for above asking price with no "extras," we paid asking price and she negotiated $20,000 in improvements and give-backs. Diane's insistence on a second inspection before closing, including the use of an infrared-device, revealed a leak that was attended to immediately rather than being discovered later at which point it would become our expense and inconvenience. Over the past 40 years, we have bought and sold about half a dozen properties. Never was the process smoother or more enjoyable, and it's clearly thanks to the expert guidance we got from Diane Terry. She has earned her reputation as one of the best and we recommend her enthusiastically."
Colleen and Clyde McQueen
"When we were ready to downsize from our big family home, Diane had helped us with all the details to prepare the house so we could get the best, cleanest offer. She brought us multiple offers and sold that house for a very good price. So there was no question we would turn to her a few years later when we were ready to buy our first condo. Buying into a building is so different from buying a house and there was a lot to understand. When the condo developer gave us a large pile of paperwork to read through before making an offer, we read every word. We were very glad to have Diane on our side, reading every detail to help us make sense of important details and highlighting anything that we needed to understand. A large transaction can keep you up at night with worry, so you really want an experienced advocate like Diane on your side. She brings a wealth of experience that very few agents can match. Over 20+ years, she has seen everything that can go right or wrong in a transaction, so she tirelessly chases after every detail, every step of the way. I recommend Diane without reservation."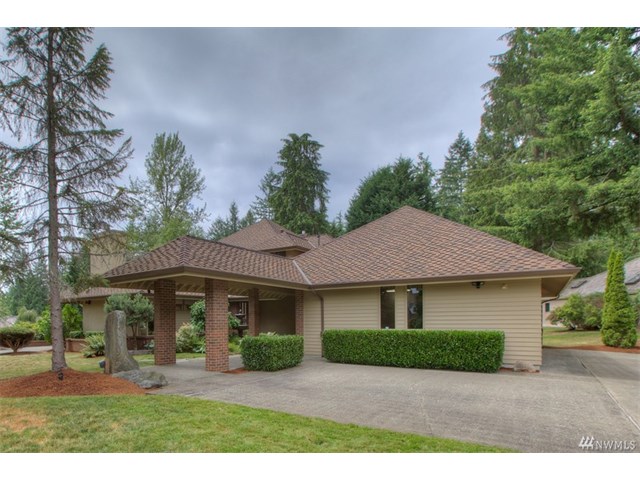 Todd and Kristen Crosley
"In 2017, our growing family had decided it was finally time to upgrade to a larger space after 10 years in Queen Anne but knew that pulling off a buy/sell scenario would be intimidating, competitive and expensive given that Seattle is widely considered the hottest real estate market in the US and had become very popular internationally.
Our experience with Diane Terry started when we began casually strolling through Queen Anne Open Houses in February. My wife noted how she enjoyed the layout and staging of the house, I noted that the realtor took the time to put together a royal flush on a poker table, it was at that point that we wanted to work with Diane.
Diane promptly responded with an in person visit and stayed upwards of 3 hours, taking the time to thoroughly understand the space needs of our family, commute times to work and daycare, criteria of our decision making process and timeline to move.
Once she understood our situation, she responded with an invitation to her office, where she walked us through the entire experience of what we were about to embark upon for the spring and summer of 2017. While she did confirm our fears that Seattle was very competitive at the time, she demonstrated the process of competing against multiple bids with examples of strong vs. average offers (e.g. financing, inspections, earnest money) in a very professional and organized fashion, we knew we had found a great broker to represent our interests that not only knew the geography of the Seattle area, but is very well connected to the Seattle Real Estate community.
With Diane, we met our timeline goal, space requirements and are delighted to report that not only did we received multiple bids for our listing, we purchased our new home for under asking – unheard of in the current real estate market of Seattle. With Diane's guidance we have found our home. She is an amazing agent and woman. Without her attention to detail, follow up and diligent work ethic, our family would not be in our dream home. Her personal touch is what set her apart and truly made this life changing event a positive one. We cannot thank her enough and appreciate her diligence and kindness. We would recommend her to anyone in the market to buy or sell a property without reservation. Thank you Diane!"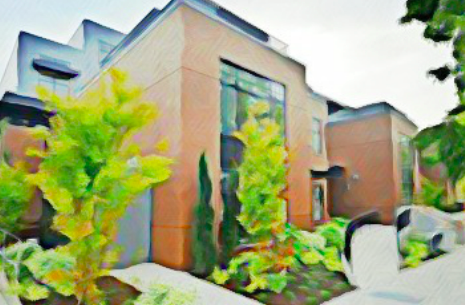 Andrew Ngo and Joyce Wu
"We were looking to make an offer on a condo unit we saw during an open house. We wanted an agent that could help us with a competitive offer and submit it before the offer deadline just two days away. Diane is highly reviewed and she delivered on all our expectations and more. She gave us a detailed breakdown on the unit and explained our options and strategy for the offer. She was able to arrange a showing, pre-inspection, and all the documents (resale certificate, title, offer) promptly, and put us in touch with an excellent lender that closed on time. There were multiple offers but none had the same "heart or attention to detail" as ours and the sellers were impressed. All this occurred just a few weeks before our wedding, but Diane made this process smooth and worry-free. We have been very elated with our purchase and highly, highly recommend Diane for your home-buying needs."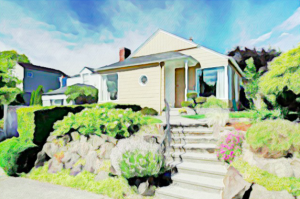 David Greaves
"When it came time for me to buy a house and sell my Capitol Hill condo, there was no question who I would call. Diane Terry had helped my mom and all her siblings sell my grandparents house on Queen Anne. I knew she knocked it out of the park for them with her attention to detail and prepping the listing for success. I was fortunate enough to buy first and then sell. We looked at several homes and they weren't quite right. Then I saw "the home". Diane jumped into action arranging for an inspector and sewer scope the next day. At 0800 they were all on the front porch with my mom and despite Diane's calling the listing agent twice to ensure the lockbox would work at that hour, it was not working. She contacted the listing agent right away and was told "she was too busy walking into an important meeting and could not deal with it". A half hour later the box finally worked. I should have seen this as a red flag. We made an offer with an escalator clause and a short rent back. There ended up only being two offers even though it took us over eight hours to hear back and we were lucky enough to get it for list price and a 45 day rent back. Things seemed to clip right along. The lender Diane recommended to me closed the house on time and we were thinking everything was fine. Then we started hearing from the Seller that she was not speaking to the listing agent, had fired her and was not working with her to find a place. She felt she had left money on the table and did not have anywhere to go. Uh oh. Diane got her broker involved immediately. The listing agent refused to get involved now that she had her commission. As it turned out the Seller only ended up staying an extra couple of days but left mounds of personal effects. The listing agent could not be bothered. Diane offered to pay for it to be hauled away. Fast forward next to the sale of my condo. Diane made sure we ordered a resale certificate so as not to slow down closing, and had the unit staged so it looked better than ever. She made sure that the unit was exposed to as many folks as it could be. We got six offers. She had spoken to each of the lenders and had all the offers on a spread sheet and we talked pros and cons of each offer. I chose to go with the sure thing with a good agent on the other end of the deal. We closed the condo about as smoothly as could ever be done. I recommend Diane for a purchase or sale of any price range, and next time I am in the market Diane would be my first choice. She is more concerned about the client experience rather than her commission and takes as much care on an entry level condo as an expensive home at the top of Queen Anne. I appreciate the logic and thoroughness of her approach to leave as little to chance as possible."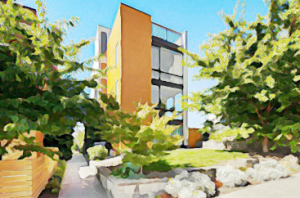 Brittani Karhoff and David S Levitt
"Diane came highly recommended to us and exceeded our expectations! She is thorough, thoughtful and communicative. In Seattle's aggressive housing market, it was a major asset to have her in our corner. We unexpectedly fell in love with our house on Monday afternoon and she was able to help us pull together a solid (and winning) offer by Wednesday morning. She focuses on crafting a a bid that's attractive to the seller and listing agent and she taught us how to do the leg work to make sure there were no surprises after getting in contract. She's particular about which lenders she works with because she's learned (and we've learned) that not all lenders are equal in their responsiveness and thoroughness and reputation all things that help make your bid more attractive to the seller. Go with Diane. She is fierce and gets it done!"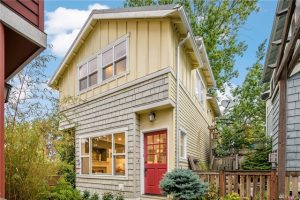 Rosemary Przybylski
"We feel blessed to have met and worked with Diane Terry! She is friendly, educational, professional, honest and provided us with great referrals along the way!"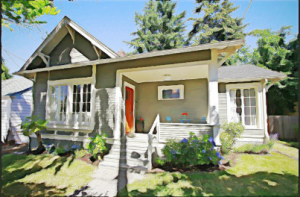 Mahri Haider and Casey Olives
"Diane is the perfect combination of integrity and grit. As first time home buyers, she walked us through the entire buying process on our first meeting, and emphasized the need to be fiercely competitive in this market, but with honesty and sincerity. This really spoke to me and allowed me to have complete trust in her from the beginning. She would continue to be direct and straightforward, providing the right guidance at each step. I have since recommended her to my closest friends and sister, knowing that she will deliver the same diligence to each client.

We were incredibly lucky to find a beautiful home and get it on our first offer. However, without Diane's skill and strategy we definitely would have missed out on the house. The listing agents specifically noted that the way the offer was crafted and presented was the main reason we got the house. She is a true master at her profession and excels at the critical step of representing her clients once they are ready to make an offer.

As a physician, I appreciate daily how devastating illness is and important one's well-being. I really believe that someone's home, the place where they rest, spend time with family, celebrate holidays, build traditions, is intricately linked to their sense of stability and well-being. Diane supports people at this both stressful and special time, and with such grace and dedication."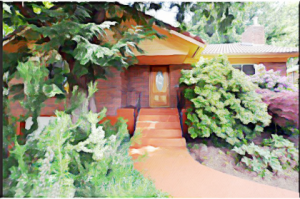 Andria Green and Greg Nuzman
"We are so excited to finally be homeowners, and in the highly competitive Seattle market we couldn't have done it without Diane. It took us almost two years to find our perfect home, but Diane stuck it out with us, patiently navigating us through the process, answering our questions, and ensuring that we ended up with a house that we both love, and feel is a sound financial investment. Diane is highly knowledgeable and experienced in the real estate market, and anyone lucky enough to work with her can feel confident that they are in good hands. We would highly recommend Diane Terry to anyone."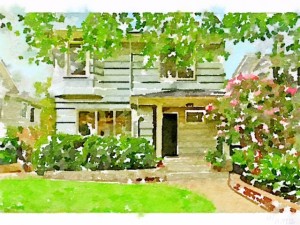 Valerie and Spencer Dillard
"Diane recently helped us to find a home in Seattle. At every interaction with other parties (other agents, title company, etc.), people would tell us we were working with the best. I've bought and sold multiple homes, and I have largely not enjoyed my realtor relationships. And in the Seattle market, no one needs to add to the already challenging environment. Diane added value in the right places – understanding what was required to make an appealing offer, getting us aligned with a great financial team, and negotiating the purchase. She and her team were available whenever we had questions and issues, and she was blunt and honest about our options. In the end, we found our home, and the negotiation and closing was a smooth process. I can't recommend Diane enough."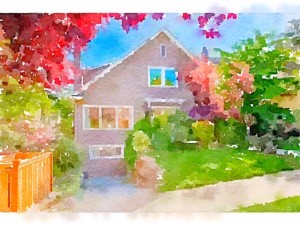 Kelley Wetzal and Dave Rogers
"My husband and I worked with Diane in 2016 to buy a house in the fiercely competitive and pricey Seattle real estate market. Diane was very patient, explaining the market to us and ensuring that any offers we made were rock solid and competitive. We just closed on a beautiful house in our dream neighborhood, and we could not have done it with out Diane! Her knowledge of the Seattle market is unparalleled, and she goes above and beyond for all her clients. She walked us through every step of the process and is always available when you need her. If you are buying or selling a home you should go with Diane Terry, I know we always will!"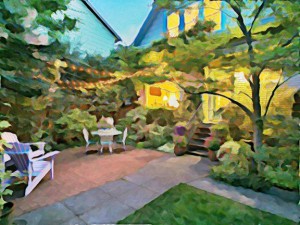 Danny and Sheena Eaton
"Trying to buy a house in the current Seattle real estate market is a frustrating endeavor to say the least, but it was made decidedly less painful with Diane as our agent. Her knowledge of the market is second to none, her network is vast, and she knows exactly what it takes to craft a winning offer. That said, she never pushed us out of our comfort zone and was extremely supportive during the entire process (even if it meant losing out on more than one house). Ultimately, it was Diane's rapport with the listing agents that sealed the deal on our new Queen Anne home. We highly recommend her as she does an excellent job advocating on your behalf to the sellers, especially when there are multiple competing offers."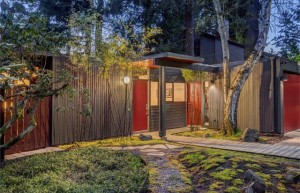 Kate Wisniewski
"After selling our home of 20 years, (successfully by Diane – see previous review), we were wary of re-entering the market. But when we found the property that fit our needs and desires we immediately called Diane to handle the transaction. She was INCREDIBLE! Our offer won out over a higher offer, because of Diane's advice on how to structure it and because of her superior negotiating skills. I am sure we would never have ended up with our new 'forever' home without her savvy and skill. In this competitive market, you need every asset you can harness to get the home you want. Working with Diane is the smartest single thing you can do to make sure you succeed!"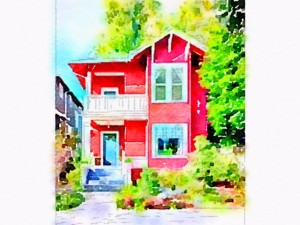 Logan and Eric Bartholet
"Diane was referred to our family by my co-worker and friend with the utmost respect. When we first met with Diane, she explained the insane market, how competitive it was and the choices we had within the continuum of risk we were willing to take with our offer to compete with the many cash offers we would be up against. She referred us to an excellent lender with a ton of patience who spent hours with us on weekends and evenings. In order to close quickly, our lender got our loan through underwriting and would run the numbers every which way multiple times so we always knew what our risk was. Diane was very clear with us that this would not be a quick or easy process. She was not kidding. It took us nearly a year. During that time, Diane was the voice of reason when we found a house. She seemed to know instinctively from her 25 years in the business if something was priced for a bidding war or if it would simply get bid out of our range. She steered us away from many a home. On the homes we made an offer on, she was able to quickly gather the necessary inspectors so we could do our due diligence. There was one house that had plenty of offers, but when we discovered a major flaw in the foundation she stopped the inspection and asked us to reconsider making an offer. She proved time and time again that she always had our best interest at heart. During the year, when she went on vacation, she always left us in competent hands and seemed to have a finger on the pulse even though she was in a different country. There was one home where she was the listing agent and handed us off to her partner as she does not practice dual agency. When we finally made the offer on "our" house, we beat out a higher, all cash offer. We firmly believe that it was because Diane has earned the respect of other agents in the industry as knowing what she is doing and having a ton of integrity. She was very creative in crafting our offer, not exposing us to any more risk than we were willing to shoulder. We were able to be in our home in eleven months, in time for the holidays and we could not be happier. If you are looking for an agent who respects your intelligence, time and investment you don't need to look any further. Although we won't be moving again any time soon, we consider Diane Terry to be our Realtor for life!"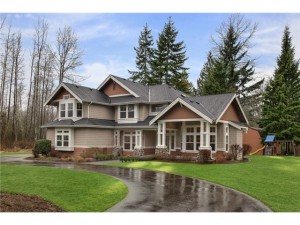 Bryan & Maeva Woodworth
"Diane was, in a word, superb. It is rare to find a realtor who combines experience, business savvy, market fluency, and genuine charm in this day and age. Diane helped us navigate the tough terrain of finding the perfect house in a sellers market, and was instrumental in closing the deal quickly and at our initial asking price to boot. When it came to selling our house, she ensured we left no stone unturned to maximize the value and we got a fantastic final offer. Diane always had an honest answer to our questions, even the tough ones. She is a professional in every sense of the word and we happily recommend her!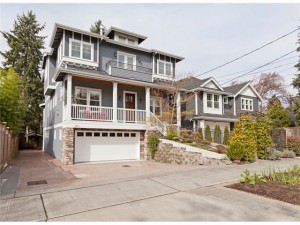 Michael Smith
"My favorite part about working with Diane to buy my current home and sell my previous home was her knowledge and insight into the process and psychology of buying and selling. She has great insight for what to look for in a new home and how to stage and depersonalize selling a home. Her taste and recommendations were spot on. It's also refreshing to hear feedback in a direct and respectful way backed up by the authority and power of her experience. When Diane says something, it's worth paying attention to. She won't steer you wrong. Diane is so good at it that I was able to sell and buy without any downtime in-between, which is especially noteworthy in our volatile real estate market. I was prepared to need interim housing and very pleased that none was needed. And if that wasn't enough, she came by on her own time after the purchase to give me decorating and design advice for my remodeling projects. She has great taste and I am using her design advice."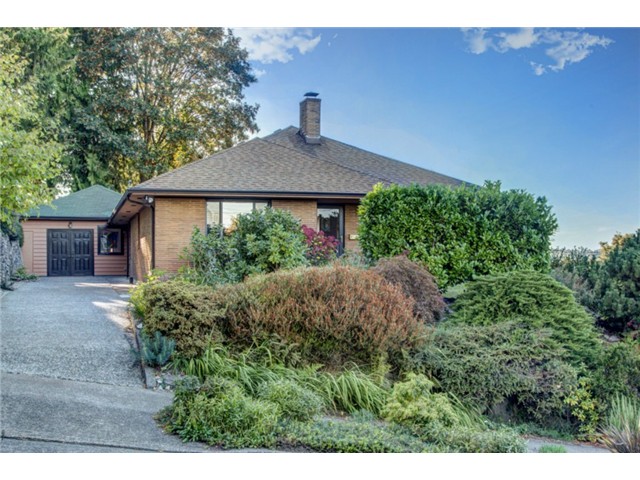 Martin Kaduc & Christine Kaducova
"My wife and I first had the pleasure of working with Diane when we purchased our first home back in 2012. We were relatively new to the Seattle area and realized throwing money to a landlord in a downtown high rise no longer made any sense. Diane was highly recommended to us by friends of ours and we clicked instantly at our first meeting. We ended up purchasing a great townhome in Magnolia and with Diane's help the process was seamless and worry free. In fact the purchase of our townhome was so easy that my wife and I still joke that planning and purchasing vacations was more stressful. Two years later we found ourselves getting antsy yet again. The townhome began to feel claustrophobic and recent departures by some neighbors made the decision to start looking again easy. What was not easy was not knowing what we wanted. When the bug hit, we instantly called Diane to discuss the process. Diane's first recommendation was to meet with the money people to look into a line of equity against our townhome and to kick off the prequalifying portion for the potential mortgage. Diane's first recommendation was an important first step and proved to be invaluable as we were able to submit a much stronger offer on our eventual purchase.

Now that financing and prequalification was out of the way the actual hunt could begin. We were in the dreaded zone of not knowing what we actually wanted. Our list ranged from land on Bainbridge Island to a rebuilt warehouse in Pioneer square. We met with Diane for breakfast one day and spent several hours discussing what we were trying to find. At that meeting it became clear that what we were really seeking was a yard, a bigger garage, light, a single family home and a view. We searched the web and attended many open houses but could not find anything that we liked. Then one day we happened to stop at an open house and walked into one of the most colorful abodes that either of us had ever seen. The colors. Oh the colors. It was truly difficult to get past the colors of the house. Every wall a different color. Every electrical outlet a different color. Six different types of flooring. We thanked the agent hosting the open house and left. Three blocks down the road we pulled over and it hit. The place had great bones and amazing potential. We called Diane and set up a time to tour the house with her. Again the colors. But Diane had the same reaction we did; she saw the potential of the place. We put down our first offer which was 85% ofthe original asking price of the house. The offer was rejected but countered. Diane recommended walking away and letting the seller sit on it for a few weeks. We did as Diane suggested and a few weeks later the seller agreed to our price. At our inspection, Diane's team of experts were able to find a few issues with the house which resulted is further reductions in price. Finally when the paperwork was signed, we ended up purchasing the home for a final price that was below our original offer.

Diane's advice, ability to listen, availability, great instincts, honesty as well as her broad knowledge of the finer details of home purchasing are invaluable when buying or selling a home. However, it is Diane's focus on her clients' needs that sets her above her peers and why she continues to have such a large amount of repeat business."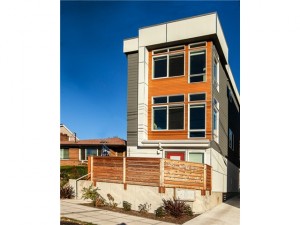 Brendan Vaughn
"As a first time home buyer, I feel incredibly blessed to have been able to work with Diane. From our first meeting three months ago where she provided educational materials until moving in this week, I've had an incredible advocate, partner, and adviser in Diane. She guided me through understanding the pros and cons of different home styles as well as regions I was interested in until I eventually settled on the modern single-family home style I now proudly own. I've heard horror stories from friends and colleagues – bidding wars with 15 other parties, making 8 offers and getting nowhere; I can confidently say that had I not been introduced to Diane, my home-buying experience would have been much tougher and far more stressful. When the property which I now call home came on the market, I received an email from Diane 6 minutes after Redfin had the listing. We saw it the next day, and I was in love. That entire next week Diane went into high-gear and helped me understand what it would take to craft the perfect offer – all of this while I had two separate work trips out of state. She helped me understand each step in the process, the timing, and what my role was in each so I never felt in the dark; that included helping to set up a pre-inspection and sewer scope so that I had as few contingencies in my offer as possible to ensure I remained competitive. Ultimately I was the only offer – perhaps the result of the sellers asking for offers on the Monday before Thanksgiving – and Diane worked closely with my lender to ensure I could close in a very quick 16 calendar days; I'll have friends over for Christmas!

Throughout my few months working with Diane, she was warm, thoughtful, and wholehearted in all of our interactions. She was quick to respond, and I never felt like I wasn't her top priority. Although I didn't have to enter a bidding war, I'm now mentally and emotionally prepared for that possibility for my next home purchase, and I'm confident Diane will be getting my call when that time comes."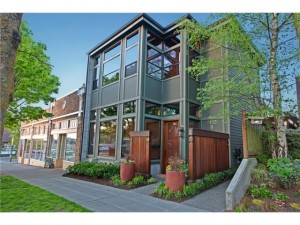 Andra Hall
"Less than 30 days from start to finish! I would like to thank Diane Terry for making my recent real estate acquisition so easy. From introducing me to an excellent mortgage broker, providing me with market data in which to make an informed offer, to recommending a qualified inspector – Diane was there every step of the way. Diane is professional, knowledgeable, organized, resourceful and thoughtful. She knows the market and keeps a keen eye on all the details so that everything runs like clockwork, all the while keeping her client updated and informed. Imagine my surprise when in this strong Seller's market the appraisal came back significantly in my favor! Diane was an advocate and a partner, and she made a potentially stressful event enjoyable!"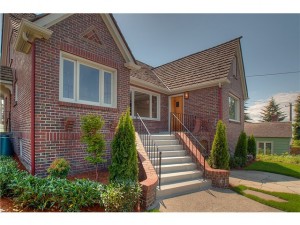 Beverly Dunn, Sisters of Providence
"After we were evicted again from our rental so that the owners could sell the house, we ourselves decided to buy a house in West Seattle. A friend recommended Diane Terry to us as an agent. As a community of adult women of varying ages and physical abilities, we had some specific requirements and price ranges that we wanted in our new house. Diane listened carefully to our needs and showed us all the properties that she thought would suit us. She did a very good job interpreting our needs, making what could have been a tedious task fun and informative. After we made our choice Diane helped us navigate the intricacies of buying a house in a most professional way. She anticipated possible pitfalls and worked with her team so that we could be confident that we were not going to find unexpected problems ahead. When the Seller needed to obtain a city permit for the sewer line, her can-do and don't give up spirit helped us to avoid sinking into frustration. Because of her we now have the house we need and so much more. We have a friend for the long haul."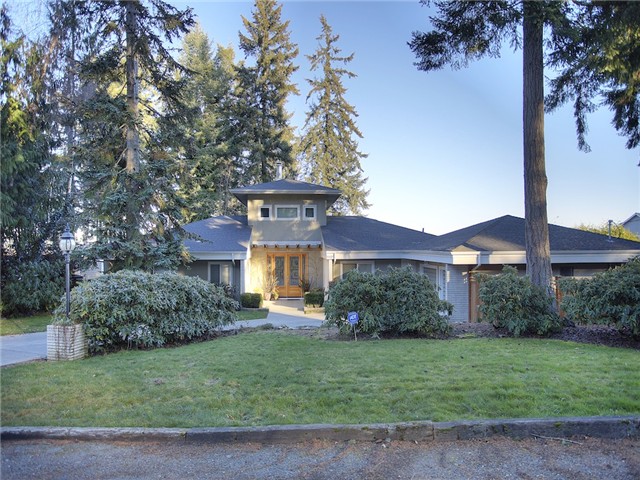 Rick and Cindy Mitchell
"After selling our Queen Anne Condo in October, we decided it was time to move out of the Seattle urban setting to a smaller, quieter locale, but still in the Puget Sound region. Diane has been our Realtor for our last three real estate transactions. Although we were looking all over Puget Sound for our next residence, we asked Diane to represent us wherever we decided to go. It seems she was as excited about the scouting expeditions as we were and she embraced the challenge of finding us just the right home in just the right community with great enthusiasm. The scope of the search was from Bellingham to Olympia. In each locale, she scoped out an expert local agent for us. In the end, we decided Gig Harbor was the right community. Although Gig Harbor is a bit outside Diane's normal territory, she accompanied us on several house-hunting expeditions, and contacted many local resources to help us find a home that would meet all of our needs in the price range we could afford. Once we narrowed the search down to our three favorites, Diane was instrumental in helping us sift through various plusses and minuses of each. When it was time to make an offer, she coached us through the negotiation process and helped us get the best price possible for our special house.
Now, most Realtors will do all of that. But, what sets Diane apart from most Realtors is that her efforts did not stop there. From the time we began our search, through closing and even currently, Diane has continued to lend her invaluable expertise to the process of our home purchase. She read through our closing documents with a fine-toothed comb and would not let any detail, no matter how small, pass through the process incorrectly. She's made sure we are compliant with all of the Pierce County regulations, even though it took considerable effort on her part to research the differences between Pierce and King County regulations. In several instances, she even offered assistance to the seller's agent in order to bring the sale to closing in a timely manner. In her typical style, she attended to all the minute details beyond the scope of the sale, like providing names of trusted contractors to complete some desired work prior to move-in. She even got us the names and menus from several local restaurants she knew we would enjoy.

Over the years and transactions in the past, we have come to trust Diane's honesty, judgment and experience. Even though we were not looking for a home in Seattle, we knew Diane would "have our back", no matter where we ended up. We were not disappointed. Diane's our Realtor for life…but she's done such a great job this time, it may be a long while before we need her services again. In the meantime, I can't think of enough superlatives to describe the level of service anyone else can expect when Diane Terry is their Realtor. Thanks, Diane, for all you do."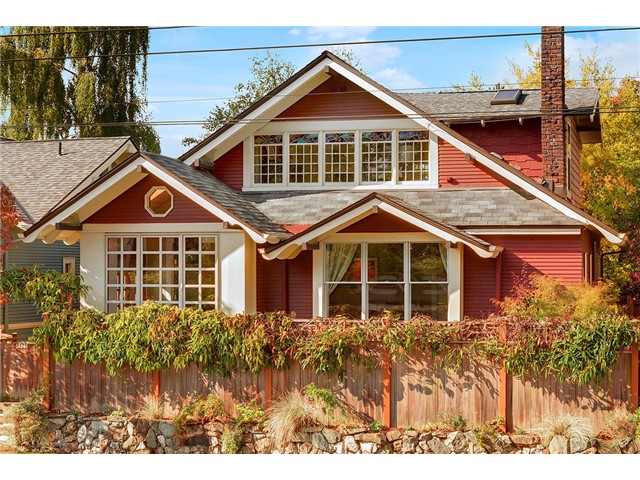 Teresa L. Fair-Field, OTR/L
"I didn't have much going for me in buying a house. My future was bright ahead of me, but a home purchase is based on your history and mine was cluttered. I had been a stay-at-home mom with scant part-time work history while my child was young. Following my recent divorce, I re-entered full time work and expanded my private practice in pediatric occupational therapy, but building my own business meant that I still didn't look good on paper; not yet.

Upon hearing that one of my first and biggest goals was buying a house, my financial advisor recommended Diane Terry. We connected on email, but I was still a long way from being ready to enter the market. I began getting her newsletters and started paying attention, watching the market reach its usual crescendo over the spring and summer, browsing online and in my favorite neighborhoods. Meanwhile, Diane connected me with her mortgage consultant contact, specializing in complex financial situations. I had begun to realize that being a homeowner was not in the cards for awhile, and that's what the mortgage consultant advised as well.

Still, a couple months later, when I saw a perfectly sized and situated, turn-key house pop up in my friend's Mt. Baker neighborhood, I emailed Diane out of the blue and told her I was going to go look at it. She met me there and was very realistic about the pros and cons of the home, the pros and cons of my profile's readiness, and what I could expect as competition amongst the other bidders for such a property. She said, nevertheless, if I decided I wanted to go for it, she would give it her all, and I would receive her fullest attention in my attempt to close the deal.

She wasn't kidding. Diane went into the most gracious and professional full-throttle I have ever been privileged to witness. Not only that, so did all of her team members. The mortgage consultant found a mortgage package I was suited for, but my timelines were off, which got added to a list of things that were not in my favor. I was fully prepared that all these items reduced my chances in generating the best offer. I was about to enter the ring against FIVE other offers, and for various reasons, they were favored to win.

In a true feel-good underdog story, with Diane Terry in my corner, presenting my offer in person that dark and cold night, (the way all of us like to do business, but very few do), my offer climbed from the bottom of the stack to the winning bid. All of her teammates helped me dot those i's and cross those t's to work on a super-tight turn around time which kept me positioned on top, and I am now a homeowner.

I think back now and recall that when I was getting myself re-situated as a single parent, my mother gave me an article called Building Your Financial Dream Team, but finances were only the beginning. I am honored that Diane Terry is a member of my Dream Team. Now that I have seen her in action on my behalf, I realize that my team wasn't complete without her."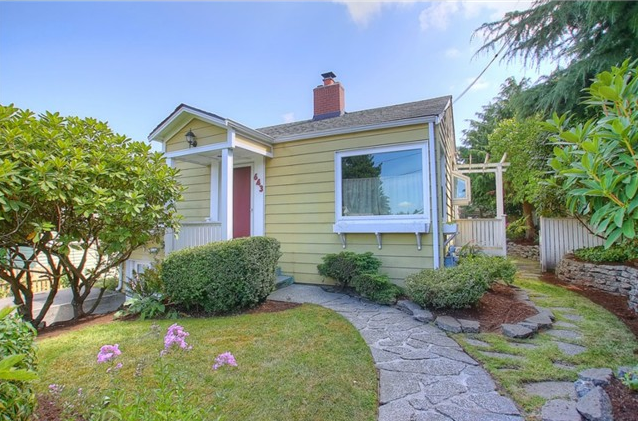 Eric, Keiko & Julius Webster
"We entered this Seattle Seller's market with trepidation when every headline was about multiple offers and first time buyers failing to get house after house, even after paying for preinspections and sewer scopes. We were referred to Diane from friends of ours who made her seem too good to be true. But after meeting with her and getting pre-approved like she requested, we found our house the first week. Of course, seven other parties wanted it too!! By the time we decided to make a move and go for it, many parties had already completed their inspections and sewer scopes. On incredibly short notice, Diane was able to line up both inspections. We waited by our phone most of offer day and had just about given up when we got the great news. In this crazy market, we got our house on the first try! We cannot thank Diane enough."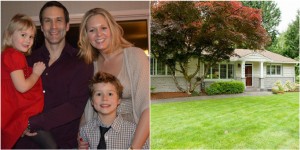 Mark Pendolino, Director, Marketing Communications NetMotion Wireless
"I first met Diane Terry shortly after I met my wife, Stephanie. Diane had helped Stephanie buy her first house when she was quite young, and Steph had always talked about how helpful and understanding Diane was, and how, when Steph needed to sell her house, Diane was extremely meticulous and paid attention to every detail, helping her stage the home, and successfully selling it quickly.

After we had been married for one year, we were ready to buy a house, and of course, we asked Diane for help. Again, she was available around the clock to help us buy our current house. We got the home we wanted, in the neighborhood we preferred, and at the price we were hoping.

We contacted Diane yet again this summer, letting her know that we were ready to buy again, but had a very strict northern Seattle boundary to work within. We didn't want to stray from a particular territory. We found a house that we felt worked, but she really helped us draw a line in the sand and stick to our direction, as far the maximum amount we would offer. I was ready to go high, but she had information and insight to point out that we needed to not get caught up in wanting the home too much, and focus on the realities of the property. We didn't get the house but in retrospect, we are so grateful we didn't! It needed way too much work and I would have never been able to feel settled.

When Diane was getting ready to list a great house in Lake Forest Park, she called us and said, "I am about to list a house in Lake Forest Park, which I know is further north than you thought of going. But I think this could be your house. I can see you in this house. Come see it when it goes on the market and if you like it, I will refer you to a good agent to represent you."

I was a little skeptical at first, as I didn't want to go that far north, but after I looked at photos, I got a really good feeling. And she was right. The house was perfect in every way. She impressed me by referring us to another agent, because she doesn't practice dual agency – it's a bit of a conflict of interest and the agent stands to play both buyer and seller against each other – instead, she chose the moral path. Her allegiance at that point was to the seller. However, all the coaching she had provided on the prior offer, all of the prep work to get ourselves ready to be successful buyers, made it easier for the agent who stepped in to represent us get up to speed quickly, and put the best offer forward.

We really wanted that home, and there were many moments where I thought "this isn't going to happen, no way we can get it," but turn after turn, things just fell into place. Call this destiny, but it's also hugely due to Diane and my agent working diligently around the clock to ensure I was aware of all the facts, all of the possibilities, and advising along the way to ensure I could put the best offer forward.

Turns out, we got the house!

We have always appreciated how Diane has kept in touch over the years. We've known her for over 15 years. She has come over numerous times to check in with us, offer her advice as we took on various remodels, and help guide refinancing. We also still receive invitations to her recycling events, annual wine gifts, and informative newsletters. But the biggest factor we walk away with is that we know she has our back. She has the integrity to never steer us wrong, to be honest, telling us the truth even when we don't want to hear it, and making sure she's there to represent us, not her own personal interests. I am sure over half the agents in Seattle would have figured out a way to double end the commission on our recent buy, but not Diane. She will be our Realtor for life and Stephanie and I recommend her without reservation to anyone."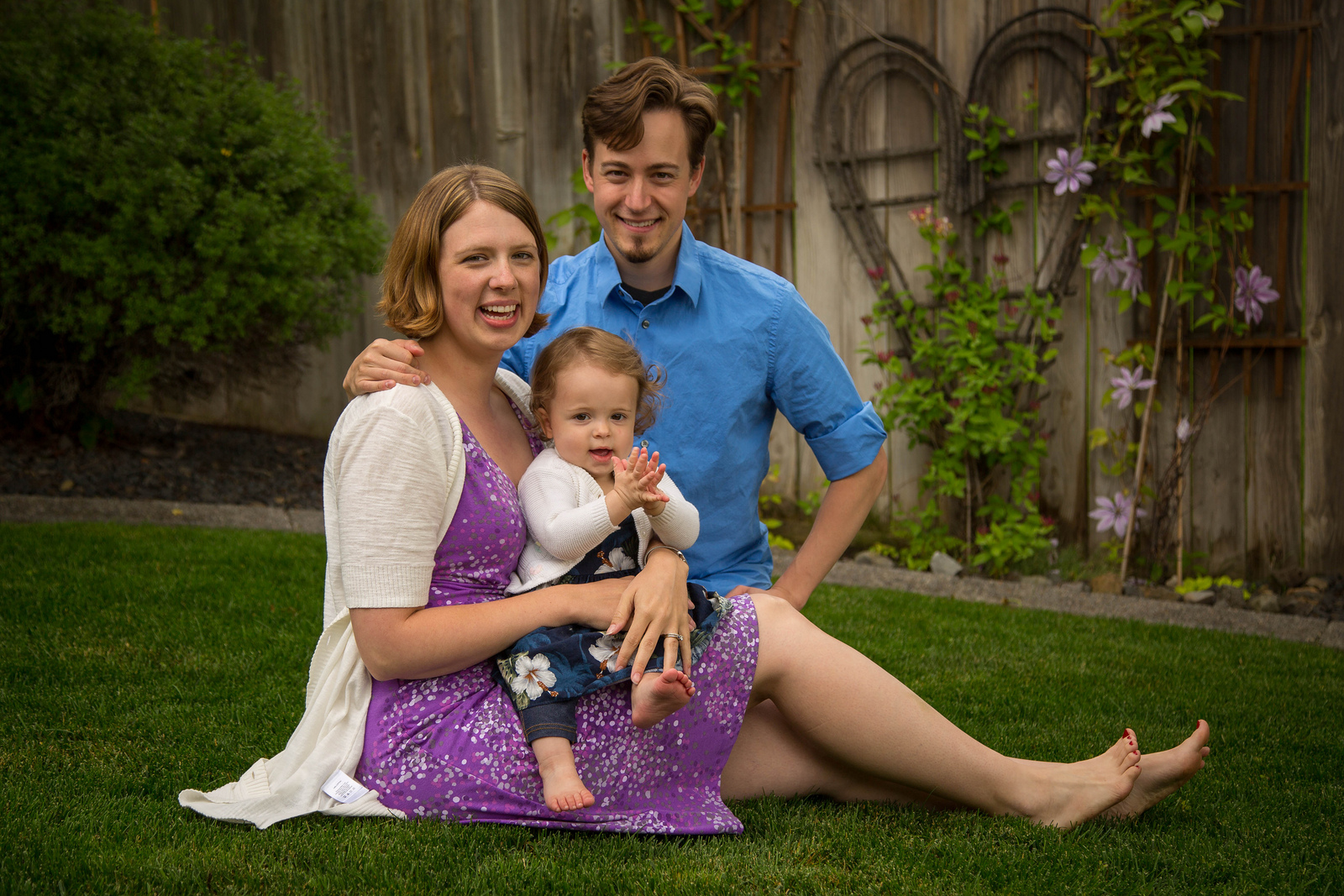 Ethan John
"We bought our first home in late 2008 after the crash. Attracted by the refund, we went with a Redfin agent and bought a town home in West Seattle. In the first few months after we moved in, it became clear that we had overpaid, and that we had received generally poor advice from the agent. When it came time to move out of that small town home, we decided to go with a real agent. We quickly found someone that we liked personally but who didn't really "bring it" the way that you need to in the Seattle housing market. On a recommendation from a friend, we contacted Diane.

Our experience with Diane was night-and-day compared with the other agents. She advised us about price, about the market, about how to improve our odds at getting the best house for our money. She was responsive and invested in not only getting us into a house, but into a house we would love. Every time we found something that might work, she was the first one to point out sub-par features and say, "Are you sure?"

When we finally settled on a home we wanted to go for, she was relentless. She did everything she could to get us the house we wanted, from arranging pre-inspections to making sure we worked with vendors who could work with her aggressive timelines. No offer with her is, "Well, let's see what happens here." If you make an offer with Diane, rest assured that she is on the case from beginning to end. Her attention to detail and commitment to us as her customers was fantastic and made us feel incredibly secure with this once-in-a-lifetime purchase.

We credit her completely with our final purchase. She pulled of a real coup to get our offer submitted less than 18 hours after our house came on the market, and accepted less than 48 hours later, ahead of any other offers. We had the luxury (in this market) of an inspection contingency, and she was there every step of the way to advise and make sure we were happy with everything. We ended up with more house, more land, and a better neighborhood that we thought we would be able to afford.

Most importantly, we got a house! Neither of our previous agents would have been able to get us there in this market. We may have saved a few thousand dollars with Redfin in 2008, but we lost a lot more than with due to the lack of negotiation and the lack of buyer protection that Diane encourages. If we had that to do over again, we wouldn't hesitate to give up that money for an actual service.

Other agent options might save us a few dollars, but the service cut compared to our experience with Diane would be huge. We gladly pay her for her substantial service, and we are happily hiring her to sell our town home."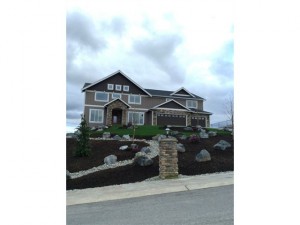 Lynn Dixon and Paul Kraegel
"We first met Diane twelve years ago when she was the listing agent on the house we bought at that time. We were struck by her high degree of professionalism and knowledge, so when we started searching for our next, "step-up" house, we sought her out. Due to a depressed market, low inventory and a lot of dragging of feet on our part, it's taken us FOUR YEARS to find that house.That's four years of Diane being on call whenever we encountered a house we thought we might like. I bet a lot of other agents would have dumped us long ago, but Diane stuck with us. Now, thanks to her, we have the house we've been waiting for! Diane has been professional, thorough and way ahead of the game from start to finish – to arranging logistics (even a second inspection when we worried we missed something on the first), strategizing and keeping us informed every step of the way. She presented to the seller in person and helped "sell us" as buyers. Once we got the house, she even arranged for a traveling notary to come to our house to sign the papers as I'm eight and a half months pregnant! There's always a certain amount of stress in home-buying, but I can't imagine this having gone smoother. As an expectant mom and parent of a toddler, it's been so nice to relax knowing our house purchase is in Diane's very capable hands."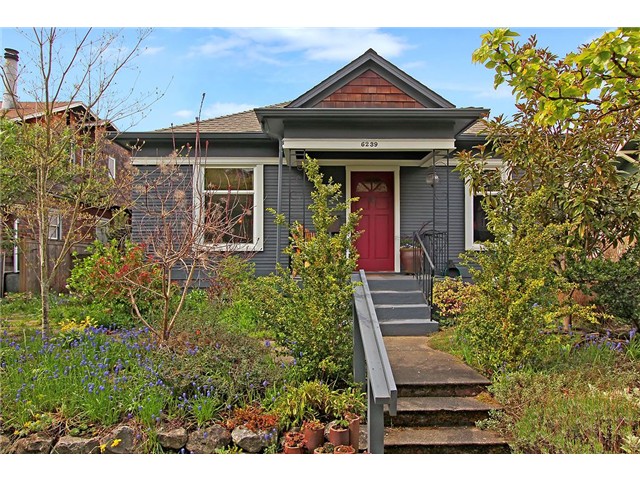 Steven Gorecki
"I recently had a listing in Phinney Ridge. A sweet little craftsman on a very nice lot in a great location. It's the kind of house that every buyer in this market seems to want and as a result we had 19 offers. 17 of those buyers pre-inspected the property. The majority of those buyers were working with really good agents, but only one was working with a master. Diane Terry is a true master of Real Estate and it is because of her efforts and skill that her client was able to get the house. I had never met Diane before and as a result of us working together on this transaction I am a better broker than I was before. I am not kidding when I say I was completely blown away by her on every level.

From the first phone call she made to express her client's interests to her final remarks of her offer presentation and everything she said and did in between were what got her client that house ahead of 18 other offers. Her offer wasn't even the best offer; technically speaking there were two other offers that were better. It is because of Diane and only because of Diane that her client got the house.

Not only is she a consummate professional with a keen eye for detail but she is also a 'real' and rather quick-witted individual. She possesses a rare and unique blend of skills, talents and personality that combine to create a great agent.

I am writing this because true greatness needs to be recognized. I have never been more inspired in my career as a Realtor than I have been since I had the pleasure of working with Diane. I want to thank her for that. Thank you, Diane Terry!"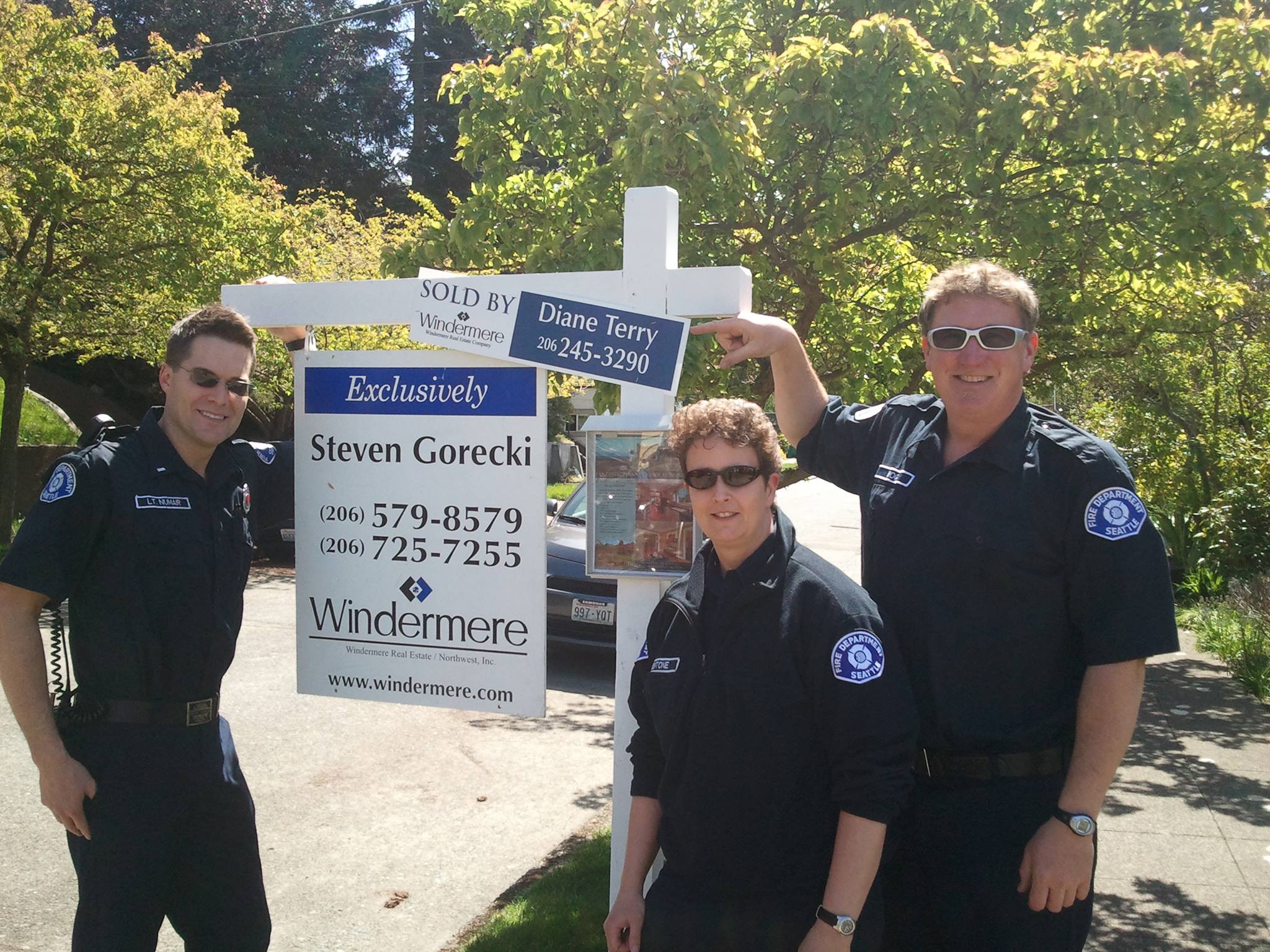 Tor Woo
"Diane was recommended to me 15 years ago when I was looking for my first house; I was new to the process but she shepherded me through and enlightened me about all kinds of things I had no idea about. I purchased two more homes since then and have continued to rely on Diane's expertise: a word I am not using lightly. This last purchase succeeded solely due to Diane's knowledge and abilities. There were 18 other offers, one of which was all-cash, and ours was only the third highest offer; and yet Diane was able to convince the buyer to take our offer! Amazing!!!"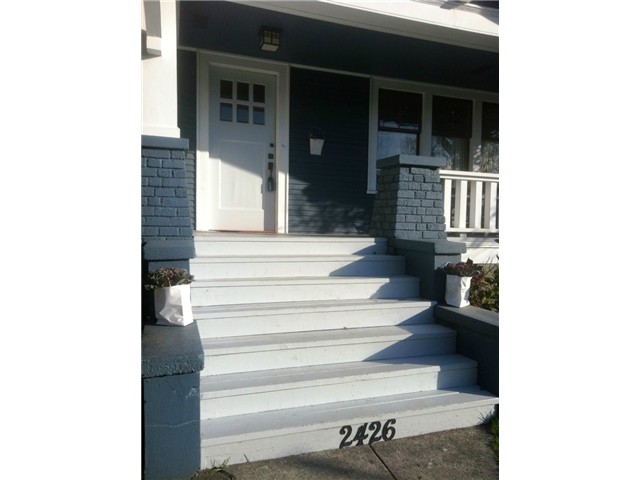 Matt and Jodi Warshaw
"Our experience with Diane Terry could not have been better. Total pro, very sharp, fast as hell, knows the biz front to back, inside and out — but also funny, personable, and easy to work with. We bought in Queen Anne during a hot time in the housing market, and I'm convinced we could not have made the deal we made with any other agent. Furthermore, she had us feeling so Zen and relaxed about the whole process, that even if we HAD missed out this go-around, we would have been right back in the game, ready for the next opportunity.

It's always a wonderful thing to work with somebody who really knows their stuff. Except it doesn't happen that often. If you're buying or selling a house in Diane's territory, give her a call, state your case, beg if you have to, and sign her up. You'll be glad you did."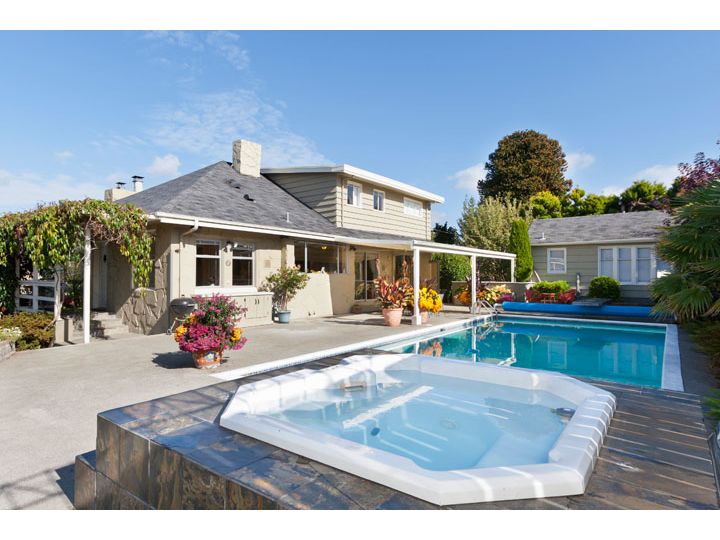 Steve (and Julie) Johnson, Alaska National Insurance
"So here's the deal. If you want a clear advantage while buying or selling your home, use Diane Terry as your realtor. I have bought and sold numerous homes and cabins since the 70's and have been involved with many real estate agents over the years. Diane is in a class by herself. During our latest transaction we needed a great realtor to not only navigate this confusing market, but to deal with some very unique and challenging properties.

While buying our current home, we found we were one of 5 solid offers vying to buy the property. I did not realize certain sections/neighborhoods of the Seattle market were so "hot". I was thinking recession, buyers' market etc… Diane quickly helped me realize that in order to be the accepted offer for this property, in this neighborhood; we needed to complete a number of critical steps in a short amount of time! We listened to and followed her expert advice, securing financing, a pre-inspection, and sewer scope using her vast network of respected professionals who made themselves available on extremely short notice due to their relationship with Diane.

We went in with a solid offer, with all "due diligence" completed. We were the only party who had conducted a sewer scope. We had high expectations due to Diane's guidance and in the end we were the excepted offer. Great news! Except now we owned two houses, and I really only wanted one!

So here we were with a house to sell right after Christmas in the dead of winter. We had some unique challenges to deal with, 14 years of family living and wear, an outdoor pool (in winter!) an ADU, a cottage on the property with a tenant, to mention but a few. Again we listened to Diane's recommendations of how best to prepare and market our home. Unusual for me, I actually not only listened to but followed Diane's advice on how to prepare our home for sale. While I did question Diane's recommendations and had to re ask many questions, many times (thanks Diane for being so patience) Diane took the time necessary to explain to me the reasons behind her recommendations.

We followed her advice on everything and listed the house on a Monday. We waited a week to take offers. Much to my relief we received 4 solid offers. Diane patiently reviewed the pros and cons of each offer and we had a signed deal that same day!

Buying or selling a home is stressful, containing many pitfalls and potential problems, if not disasters. Diane is a solid, experienced and dynamic advocate for her clients. Initially it was tough for me to choose Diane, as I have many friends who are also realtors. However, this decision was by far the best and easiest I have made in the last three months., I feel so smart that I hired Diane to represent my interests, She was a dream."
Renato G Martins M.D MPH, Medical Director UW
"Diane Terry helped us buy our house when we first moved to the USA from Brazil with our two, then, very young daughters. This was a chaotic time as I was starting a new job at the Seattle Cancer Care Alliance and my wife and daughters were still in Brazil. She was an enormous help then, some eight years ago.

Recently, we started feeling a bit restless and began to talk about moving to a different house, perhaps with a view. We are so glad that we contacted Diane again. We truly can't thank her enough for the enormous help she was to us – nothing like a professional who knows her trade!! I am still in awe as she gave us so much structure to the process, to sort through all of this. What a breath of fresh air! What a pleasure to interact with someone who has such deep experience to draw from and has complete control of everything she is talking about!

She helped us see that selling and buying again, right at this point in our lives, was not our best option. Instead she suggested we refinance immediately and perhaps remodel a bit. We realize that this was a selfless option that not all Realtors would have advised us, given two immediate commission checks in the mix. Her only concern was what was best for us, as family.

It is for this reason that Diane Terry is our family's trusted advisor. We recommend her highly as a Realtor of utmost integrity, resourcefulness and knowledge of the market."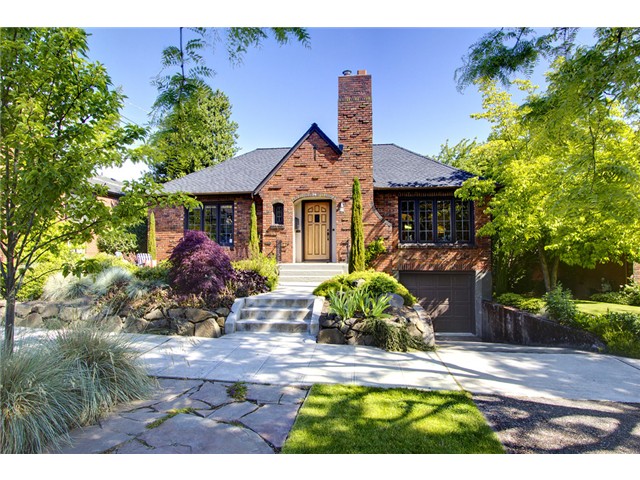 Louise Branch Carrabba

"I have known Diane Terry for sixteen years. Initially, we met as new Kindergarten mums at Seattle Country Day School because Diane volunteered as Room Parent every year. She was an exceptional asset to the school community and a very active participant throughout the K-8 years despite running a successful real estate business. I've also been a member of her Book Club for nearly 10 years, so I feel especially qualified and honored to write this recommendation.

Five years ago, I went through a very tumultuous divorce, and as things progressed, I needed to sell my house. When I asked Diane to be my Realtor for the sale of my house she declined saying she felt too close to me to be a fair representative for both myself and my ex-husband. She offered to find an excellent Realtor who didn't know either of us. Integrity is demonstrated not spoken! She put my interest above her own profit and this has been a pattern I have been able to observe in all areas of her life.

When I was eventually ready to buy my own place and the dust had settled from my divorce, I contacted her again. The market had abruptly rebound and she quickly prepared me for the frantic seller's market. I knew the neighborhood I wanted but the most difficult part was deciding on a home. Diane really helped me narrow down my options and gave me honest opinions throughout the home searching process.

From the moment I told Diane I wanted to put in an offer, she leaped into action. She advised me to have the furnace, the masonry, the entire house, the sewer line ALL pre-inspected so I knew what I was taking on. Diane's inspector was the only inspector to notice there was moisture in the basement because he had use of a special moisture meter.

There were a couple of concerns with a shared sewer line and Diane was able to give me an explanation having had the title company translate the deed before I even noticed the confusing language. We were reassured at the beginning of the sale about repairs to this shared sewer line but when no receipts were produced, I was understandably concerned. Diane didn't give up and yet again proved her effectiveness by tracking down the neighbor on a fishing boat off the coast of Washington! Her close attention to every possible detail was exemplary and typical throughout the entire transaction.

Those of us fortunate to have a shared history with Diane know she surrounds herself by some of the finer things in life; fine food, great literature, lifelong friends and an amazing team of professionals who will literally go to the end of the earth for her; as she will for her clients. They all accommodated us on extremely short notice and pushed out all the stops. Despite multiple offers Diane got me the house and demonstrated her superior understanding of contract details, negotiation skills and etiquette. We closed in four days!!

Diane made a nerve-wracking negotiation a wonderful success!!!! I feel extremely fortunate that I chose to work with Diane on the purchase of my new home."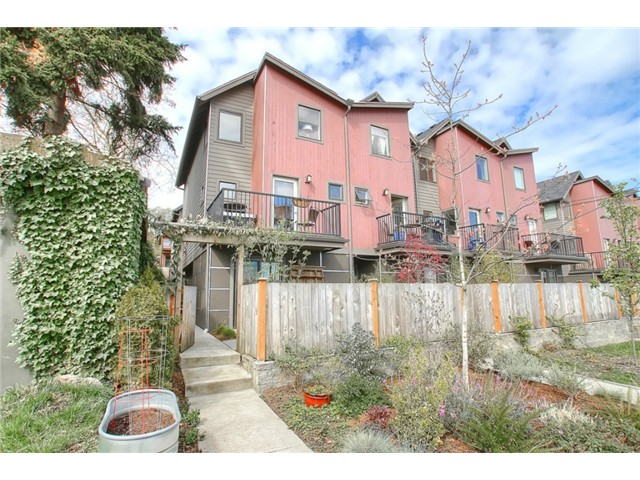 Martin Kaduc and Christine Kaducova
"When my wife, Christine, and I reflect on the process of purchasing our home with our real-estate agent, Diane Terry, we could use many words to describe the experience including: easy, exciting, fun, eye opening and quick.

Christine and I were referred to Diane by our friends; Scott and Lisa. They had nothing but praise for Diane and highly recommended her to help us walk through the process of purchasing our first home. Being newbies in the scary world of home purchasing, the task seemed daunting and we were definitely out of our comfort zone. However, the anxiety about the unknowns of home purchasing went away when we met Diane one bright morning for our introductory meeting. Diane's thorough explanation of the purchase process and her willingness to answer all of our questions was a great relief and put us immediately at ease. Diane's fun, easy-going nature and extensive background in real-estate, confirmed that we were working with a professional who would have our best interests.

All of our assumptions about Diane's character and integrity were realized once we began searching for our new home. Diane helped us steer clear of properties that we, wrongfully, thought might be contenders but were already showing hidden symptoms of future problems. Her knowledge of the market and little intricacies that we would have otherwise missed helped us narrow down our list of potential properties quickly. During our walk-throughs of properties, Diane had a lot of extremely helpful insights into each location and highlighted things we might otherwise have missed. Finally after a thorough vetting of properties, we found a property that met all of our needs and more of our wants than we expected to find in our first home. Diane's knowledge of the market resulted in us putting in an offer on the property that was rational and resulted in us coming in under our allocated budget. From our first meeting to move in was under 30 days.

Diane's real-estate background and personality made our first home purchase an experience that was full of met expectations and realistic timelines. In addition to relying on Diane's knowledge of the real-estate market, she was also a tremendous help with the little peculiarities of purchasing a new home. Her helpful tips saved us money, heartache and wasted time. Diane was also a great source for ideas and suggestions that were outside of the actual purchase of our home. We would recommend her without hesitation and with much enthusiasm!"
Morgan Silverman and Brandon Backlund, M.D.
"We found Diane through a referral from friends, and we are so pleased with our experience. This was our first time buying a home, so we were unfamiliar with the process. In our initial meeting, Diane took a great deal of time to explain the process of home buying, what would be expected of us, and what we should expect from the market. She also very appropriately prepared us for potential disappointments, so that we knew what to anticipate every step of the way.

During the search, we benefitted greatly from Diane's years of experience. She also made herself incredibly available to answer questions and take us on home tours. Because she took the time to understand what we were looking for, she was able to suggest which homes we should focus our time on, and which houses to avoid. When we found a home we loved, Diane coached us through the bidding process, doing research to determine what the sellers were looking for and how we could best position ourselves. Of the eight bidders, our offer wasn't the highest, but because of Diane's research we structured the deal in a way that made it worthwhile for the sellers to choose us.

We are absolutely thrilled with our new home and continue to be amazed that we were able to find a house that included everything on our wish list! We were fortunate to have had a realtor like Diane with so much experience, knowledge, and understanding – both of the market, and of our own needs. We absolutely cannot say enough good things about Diane, and would enthusiastically recommend her to others."
Jason Smith, PhD and Ru Gunawardane, PhD
"My husband and I are from out of state, and Diane made the whole home buying process in this new city as painless as possible. She started out by getting to know us and our needs and was a great resource in narrowing down the search to neighborhoods that fit our lifestyle and commute to work. We found Diane to be very personable, always easy to reach, and to truly caring. She did everything that she could to ensure that we got the house we really wanted. All of her upfront research and attention to detail really paid off, since we bought our current home after just one day of touring houses and ended up moving into our dream house within a month of placing our first offer. She guided and helped us every step of the way making the whole home buying process much less stressful than I thought it would be. In particular, she unearthed some issues regarding title that most other agents would probably have overlooked. She then worked tirelessly until all of her criteria were met. We greatly benefitted from Diane's knowledge, attention to detail and high standards since she was able to get us the house with the best title protection as the new owners. Everyone we dealt with in the process mentioned that she is the "cream of the crop" when it comes to real estate agents. This ensured us the best service from all of the people we dealt with as well. She also recommended a lender who made the whole process that much easier and often checked in with the lender to make sure everything was progressing smoothly. In addition to helping us buy our dream house, Diane has continued to be a trusted resource and friend by helping us in numerous ways including finding a new renter for our condo and furnishing and decorating our new place. We've already referred her to several friends and colleagues and will continue to do so in the future."
Kristen and Jamie Hamilton
"When we met Diane, we were relatively new to Seattle and completely new to the home buying process. We hired Diane to be our representative in the purchase of our first house for several reasons – she put as at ease in our initial conversations, displayed a great breadth and depth of knowledge on home buying, and obviously knew the Seattle market in and out. Throughout the entire process, Diane made us very happy to have selected her. The search for our dream home was actually quite easy; it was the negotiation that was the hard part. Throughout the entire negotiation process, Diane was diligent and hard charging. We always knew she was fighting for us and had our best interests at heart. At every step, Diane kept us informed of what was happening, why, and what it would mean. We consulted with her constantly and she always had good ideas on how to keep our options open and what the next steps should be. Diane used her experience and savvy to get us the best deal we could have hoped for and we are now in an amazing house, in large part, due to her representation. Diane will be the first person we turn to when we need our next dream home."
Ross, Junko, and Kaito Ortgies
"We were first-time home buyers lost in a sea of unfamiliarity, and we weren't quite sure what to expect because most of what we knew about the home buying process came from watching househunting TV shows. In reality, Diane made the entire process feel like one smooth transaction. Diane outlined the entire process and provided educational materials upfront to ensure we hit the ground running. She made sure that we knew each step of the process and what was coming next, so we were prepared and nothing took us by surprise. At every step of the way, Diane had the best people lined up to assist us, including a mortgage broker who offered better rates than our bank and an inspector who used state-of-the-art tools to determine if there were any hidden issues with the house.

With Diane, you don't just get one of the best agents out there, you also get her years of experience, her tenacity for getting the deal done, her list of professionals for all of your housing needs, and, above all, the security and knowledge that she is on your side and will guide you through the entire process. We would highly recommend Diane to anyone who is looking for a complete professional to lead them through one of the most complicated and expensive transactions that they will encounter.

Thank you so much for everything, Diane!"
Matt and Leslie Emmons
"Intelligent, tenacious, honest and compassionate, Diane Terry is simply the best. Her years of experience, respect in the industry, negotiation skills and knowledge of the market combine to get things done.

We hired Diane to represent us in the sale of our house and the purchase of our new one. She came with glowing recommendations, so our expectations were high; she exceeded them.

As our selling agent, Diane was completely straightforward about what our house needed before going to market. She put us in touch with vendors who were able to get quality work done quickly. She did thorough market research to price appropriately, got buyers in the door from day one and followed up with buyers agents. Her advice was spot on and we sold quickly in a difficult market.

As our buying agent, Diane was an active listener. She really took the time to understand how we live, what our priorities were and how to match that to the market. She found us a house with everything on our "must have" list and so many on our "just dreaming" list. We have a new home that is the perfect fit for our family.

In both our sale and our purchase we were constantly impressed by Diane's expertise. Diane saved us time, money, headaches and heartaches."
Rebecca Buchanan
"Diane, thank you for all the service you provided to me on the purchase of my first home. I was very grateful to be able to rely on you to shepherd me through the home buying process. From our first meeting when you walked me through what to expect, your guidance, knowledge, suggestions, and advice have been very helpful. Furthermore, all the work you did behind the scenes in negotiating, prodding, cajoling, and smoothing the way made things appear seamless on my end. I was thrilled that you were able to negotiate a great price, along with getting all my closing costs prepaid and enabling me to take advantage of the First Time Home Buyer Credit. All that, and you found me a great house! I will be very happy to recommend you to my friends and co-workers."
Mikel and Christine Palmer
"We moved to Seattle almost five years ago and have been renting. We decided that prices and interest rates were not going to get much lower and wanted to take advantage of the Tax Credit. Like everyone, we knew a few Realtors. However no one had the proven track record Diane has with our extended family. Our parents had five flawless transactions executed by Diane over the years. We felt we were in excellent hands from day one as she navigated us through the process. Diane always put our best interests first and made sure we ended up on the right side of the deal. If you want a true pro with tons of experience, you could do no better than Diane Terry!"
Tara Charf
"When the price dropped on a house I was eyeing online, I let Diane know this one had real potential.

Diane wastes no time. She set up a tour the next morning, we had an offer delivered that afternoon and acceptance that evening. She takes no chances that competing offers will be made. She does everything in her power to keep things moving even when challenged by selling agents who are not in such a rush!

Next came the inspection. It went fine, but there were some rather expensive items needing replacement and/or repairs in the near term. Diane went to bat and helped facilitate quotes from reputable vendors for quality repairs, including a massive copper plumbing job, a new highly efficient boiler and tankless water heater. The seller agreed to everything! What an amazing relief. Not only did they install all of these things new, but she made sure they were all of the highest quality.

This allowed me to move into an incredible home with views and a pool, with all the bones in working order. Now, I can concentrate my time and budget on the fun stuff – decorating!

A HUGE thanks to Diane for 1) moving fast, 2) keeping the seller on track, 3) quickly identifying vendors and facilitating quotes, 4) professional solid guidance and 5) amazing negotiating saving me big bucks.

Diane looks out in every way for her clients' interests. She wants you to be happy in your home and she knows your home is one of your biggest investments so helps steer you toward the good ones. When you find it, she'll get you in it. Working with her you have the peace of mind that you're working with a pro that leaves no stone unturned in getting you in the home you want for the best price you can get."
Tara Charf
"When the price dropped on a house I was eyeing online, I let Diane know this one had real potential.

Diane wastes no time. She set up a tour the next morning, we had an offer delivered that afternoon and acceptance that evening. She takes no chances that competing offers will be made. She does everything in her power to keep things moving even when challenged by selling agents who are not in such a rush!

Next came the inspection. It went fine, but there were some rather expensive items needing replacement and/or repairs in the near term. Diane went to bat and helped facilitate quotes from reputable vendors for quality repairs, including a massive copper plumbing job, a new highly efficient boiler and tankless water heater. The seller agreed to everything! What an amazing relief. Not only did they install all of these things new, but she made sure they were all of the highest quality.

This allowed me to move into an incredible home with views and a pool, with all the bones in working order. Now, I can concentrate my time and budget on the fun stuff – decorating!

A HUGE thanks to Diane for 1) moving fast, 2) keeping the seller on track, 3) quickly identifying vendors and facilitating quotes, 4) professional solid guidance and 5) amazing negotiating saving me big bucks.

Diane looks out in every way for her clients' interests. She wants you to be happy in your home and she knows your home is one of your biggest investments so helps steer you toward the good ones. When you find it, she'll get you in it. Working with her you have the peace of mind that you're working with a pro that leaves no stone unturned in getting you in the home you want for the best price you can get."
Keiko Toril & Andreas Karch
"When it comes to negotiation, Diane is the person to look for. She is knowledgeable, analytical and skillful. We had become fascinated by a beautiful Pacific Northwest Contemporary house. We thought it was priced for the current real estate market, but Diane told us to stay cool, don't rush, take the time to identify potential issues—all wonderful tactics to give us stronger negotiation power. Diane persuasively and assertively negotiated with the sellers and their agent to achieve the best possible outcome for us. It is very clear that Diane's purpose is building great relationships with her clients—she never pressured or pushed us to purchase quickly. She was able to give us names of many carefully selected contractors for the changes and repairs we wanted to make.

We were very fortunate to have Diane working for us as buyers. We are looking forward to working with her again when we are sellers!"
Zach and Megan Smith and family
"We have worked with Diane Terry for 14 years. She sold us our first home when we moved to Seattle in 1995 and we have used her for 6 additional transactions since. We recently had an experience with an individual considered the best real estate agent in another large metropolitan city. We had such high standards due to the professionalism of Diane that the other agent really let us down. Upon our return to the area we decided to settle on the Eastside. Although this area is not as familiar to Diane, she was our first choice. During the process she reached out to her peers to ensure she was aligning our needs appropriately with the area we were looking. With a young family and busy schedules, she was always flexible and willing to go above and beyond to continue to move the process forward. We have continued to work with Diane because she is a trusted adviser that always puts our family first. She is a constant professional, honest, and a champion of our interest and we would not consider working without her at our side. We are always confident she has our best interests in mind and have complete faith in her negotiation skills. Over the years our taste and style has changed in homes and she has helped us continue to find those homes that have met our changing expectations. We highly recommend her!

Thank You Diane…. another happy and successful real estate transaction!"
Jono & Kelly Glanville
"Where to start with our praise for Diane? How about this, We Love Diane!

We recently sold and bought using Diane as our agent and we cannot stress strongly enough how much we recommend working with her. The process of selling your home and buying a new one is stressful at the best of times, and given the current economic uncertainty, that stress is only magnified. Diane made our experience better than we could have ever imagined from start to finish. There are no surprises with Diane. She is open, honest, direct, supportive, caring, thorough, and knowledgeable. Diane is the consummate professional with a powerful combination of intelligence, intuition, toughness, respect, sensitivity and skill. In the sale of our home Diane was direct and upfront with what it would take to maximize the value of our home (timing, prep, marketing, pricing, negotiating) and she was right. In the purchase of our new home, Diane leveraged all her expertise to put together a deal on the home that will create a great life for our family. Diane is a true pro with respect to marketing, sales, industry & market knowledge, and negotiating. Diane truly knows how to put a deal together and cared about us. We respect Diane and it is easy to see that she also has the respect of her peers, which was important to us and goes a long way in putting a deal together.

Through moments of angst, tears of joy and fits of laughter Diane started out as our agent and ended up as our friend. She gets our highest recommendation and as a true friend and honorary Glanville there will always be room at our dinner table for Diane.

Thanks Diane. You are the best."
Essie Jacobs and Chuan Nguyen
"Ten years ago we wandered into an open house for which Diane Terry was the Sellers' agent. We bought the house, and was most impressed that Diane was able to be a strong advocate for her Sellers, yet retain the highest ethical standards to ensure that my interests as an unrepresented Buyer were protected. When we recently decided to buy a house for investment purposes, we never considered contacting anyone other than Diane. Beyond her professional knowledge of the local real estate market, and the fact that she is a hard worker for her clients, Diane brings to the table a gift for clarity, transparency and insight during what is often a stressful process. She listens, offers suggestions, and serves as a great guide throughout the contract preparation and negotiation phases. Finally, we can't say enough about Diane's attention to detail. On both occasions in which we worked together, Diane was thorough, methodical and constantly reviewing all aspects of the process to make sure that it represented our goals and constraints."
Geoffrey Buscher, SBG Investor Relations
"My wife and I have moved between coasts a number of times, and each time we've bought and sold in Seattle, we've worked with Diane. It's been a pleasure each time, and Diane has never let us down. When we sold in a softening economy, Diane matched us up with the perfect buyer and negotiated a sale that met our needs. And coming back to Seattle, Diane found the perfect home for our family in a lovely part of Queen Anne, negotiated with the sellers, and worked with us to close on the house in less than two weeks. Diane is amazing."
Ann Saxton and Eric Darcy
"My husband Eric and I have worked with Diane since 2003. We find her to be consistently available and she brings her solid industry and market expertise as well as keen intuition and her understanding of our needs to the table. Her excellent and persistent negotiation skills on the purchase of our latest home was an appreciated bonus! We would, of course, use her again, and refer her to our friends as well."
Jill Blair and Fay Twersky
"Diane Terry embraced our family and our search for a home with warmth and affection. She literally worked day and night to help us land the right property. We were new to Seattle, but not anymore! What a difference an outstanding Realtor makes!"
Scott DeMartine, Executive Vice President of Sales and Marketing Columbia Distributing Company
"Moving overseas and domestically every few years had become par for the course with my career. This time we moved from CT, in the middle of a school year with two children. My wife had a very definite idea of the kind of house she wanted us to live in. (The same kind of house almost every buyer in Seattle wants!) And did I mention the fact that we were moving during one of the lowest inventory seasons that the city had seen in awhile?

Diane Terry made all that seem insignificant. She used her contacts and resources to get me into FSBOs and homes that were not even on the market yet; she was on a house the minute it hit the Multiple Listings. Diane communicated frequently and effectively with my wife, who was still on the East Coast, by asking probing questions to uncover what type of house she really wanted and what was important to her. Having Diane communicating with my wife made it easy for me to concentrate on my new job rather than being the go-between.

In short order, Diane's efforts paid off and she found us the perfect house that fit our needs. Once we had the house identified she used her sharp business skills, honed from her years in a corporate environment, and her many years of experience in real estate to negotiate the house at the right price and protected us every step of the way until the house closed.

Through the entire process, Diane displayed tremendous compassion, understanding what we were going through in dealing with the uncertainties of moving. Diane used her personal contacts to find out the right private school for our kids and even set up a "meet and greet" with another family so our kids would have friends on their first day of school.

Even after the closing, we have been relying on Diane to help us with various contractors and general advice about the area. Diane is always available to help. We have already paid Diane the greatest compliment possible for all her hard work by referring another colleague moving to Seattle! "
Dana and Max Thelen
"As life-long California residents, the idea of moving to a new community, let alone a new state, was daunting. Lucky for us that the first real estate broker we contacted was Diane Terry! Diane's extensive knowledge of the Seattle neighborhoods with their nuances and quirks proved to be invaluable as we searched for our new home. Diane was able to immediately home in on the type of home that would appeal to us. At the same time, she was able to offer some amazingly astute observations and suggestions that truly enabled us to focus more clearly on our new home needs. Diane always went that "extra mile" for us whether it be by stepping in to conduct the final walk-through, or installing a contractor's lock box so that we could commence work before we moved in, Diane seemed to anticipate our needs and was incredibly pro-active. Her support, advice and hard work make her the best real estate broker that we have ever worked with. We are so thrilled with our new home, and look forward to this new chapter in our lives as Seattle residents. Diane-thank you, thank you, thank you!"
Joan and Tom Stuteville
"What impressed us most about Diane's style of service was that she was very responsive and available to our needs. In a market with a severe lack of inventory, she was extremely resourceful in locating ideal homes for us to look at. She was able to show us two homes that had yet to come on the market. We were very delighted to find "the" house on our very first day of house hunting with Diane. Being able to secure the home before it went on the market, saved us from having to compete with other bidders on the home. It was also very obvious to us that she has created excellent working relationships with other Realtors. Diane has many contacts within the community and was easily able to coordinate all the various services that were necessary to make our house buying transaction a success."
Keith Rowe and Ann Stover
"We met Diane at an open house over eleven years ago. It was the beginning of a fortuitous relationship for all of us. Diane has now seen us through six transactions. She has guided us through every twist and turn; from reluctant buyers, to difficult neighbors, to great advice on making the most of our home. One time we were not even close to being the top bidder on a home and she somehow pulled it off for us, prompting the listing agent to shake her head and congratulate us on our choice of agent! We didn't need to be reminded. We really appreciate Diane's reputation and integrity within the community. Over the years, she has become our trusted real estate advisor and our trusted friend."
Scott and Tina Gibson
"We are convinced that we would not have been the successful bidders on our home had we not worked with Diane. Her reputation and knowledge of the market and players all worked to our advantage. We got the house for $10K less than the highest priced offer and it was certainly because of Diane's thorough preparation and ability to write a better offer—which is not always the highest priced offer. We recommend Diane to anyone who is serious about buying a home in this competitive market."
Kim Shirley and Jeff Ramos
"Through Diane's skillful negotiations, local knowledge and professionalism we were able to purchase the home of our dreams to raise our family in. Both Jeff and I feel we would not be in our home today if it weren't for Diane's knowledge, skill and savvy. She offered valuable input, sage advice and support during an emotional process that is also a business transaction. Even the escrow agent commented to us that she had never worked with an agent that was so professional and on top of it. And, after the transaction Diane was an incredible source of information for movers, designers, local stored and vendors. Our house closed two months ago and I've already recommended her to four other people and will continue to do so. Diane is simply, the best!"
The Schmidt's
"Diane was referred to us from our Lender and was terrific to work with. She was in constant communication with us. When the first house came along, she helped us evaluate where to stop in a bidding war. We are glad that we did because a better home for us came along, just like she said. When negotiations came to a stand still on this house, and the other agent threw up her hands at her seller, she crafted a win/win situation for both parties and got us past deadlock. We really appreciate all that she did and recommend her wholeheartedly."
Anne Marie Aimes, MD - Brant Oelschlager, MD
"The service we received from Diane Terry was superb. She not only helped us buy our home without a hitch but also found us a buyer from Connecticut for our previous home without us having to put our home on the market. As parents of a two year old and two month old—she made our lives as easy as possible. She was like a fairy godmother! We would recommend Diane to anyone who needs to buy or sell a house. She is trustworthy, honest, very forthright and extremely nice. She is not pushy or condescending in any way. I would definitely say that she made the whole process as easy and as pleasant as possible. Just wonderful service!"
David Parker, M.D.
"We were very impressed that Diane was willing to go out of her way to make a difficult move from out of state as painless as possible. We were more than pleased with her service. We would be very pleased to recommend her highly."
Cristi and Ron Rowbotham, Lake Forest Park
Hi Diane,

You may not remember us but we purchased a home in Lake Forest Park with your help over 11 years ago. It all happened in ONE day and we have NEVER regretted it. It was our first time out with you and this was the last house on the list. It was not even on the market yet and the owner had not wanted to show it to anyone. You pulled up to the house, called the owner to ask if we could look around and the rest is history. I rarely make decisions so quickly, but by the end of that day, we had made an offer and had it accepted. With all the horror stories that I have heard of when buying a home, I don't know if I ever want to buy another home unless it could go as smoothly!!

I have said on numerous occasions to my husband, Ron, that we need to contact you and let you know just how happy we are with our home. I suppose it takes awhile to really appreciate just what you have and although we have done a tremendous amount of remodeling in the last 11 years, we have been so happy with the location, the schools, and the surrounding community. We continue to be amazed at our luck in finding such a wonderful place to live and have you to thank for that. I wish we could say that we need to find a new home so that we could give you more business (although we do tell others of our experience with you) but when you did such a great job the first time, I don't know if we will ever move!

So again, THANK YOU for providing us (including our two sons) with such a wonderful place to call home. If you are ever in the area, please feel free to stop by.
Jenn Cooper, Bulkley Associates
"My husband and I had been house hunting for about 9 months, had lost 2 homes in bidding wars and were super frustrated. A friend of mine familiar with our situation strongly suggested we give Diane a call. So we did. We met with Diane and were at once impressed by her professionalism and knowledge of the housing market. Before we had even sent us one listing, Diane walked us through the entire offer process and we felt prepared to look at homes and to confidently react quickly (Good thing-when we found our house the time span between seeing the home for the first time and our offer being accepted was about 3 hours!). Once we began working with Diane she was in daily contact with us, updating about changes in the areas in which we were looking. When we started to stray off course (looking in neighborhoods Diane knew weren't what we wanted) Diane gave kind feedback and gently encouraged us to remember what we were looking for. Her words hit home with us and we chose not to make an offer on a home we had been considering. Now our story gets exciting…The day we were considering making an offer on the home in the "wrong" neighborhood, Diane sent us a listing for the home we have just purchased. It was in a great neighborhood and had every feature we had originally wanted in a home. When we pulled up to the house, my husband immediately asked, "How much over list do you want to offer?" Due largely in part to Diane's impeccable reputation, our offer never got into a bidding war. As we were checking out the house from the outside, the owners came out, started talking to us and invited us in to take a look. One hour later we were frantically calling Diane, imploring her not to think we were crazy for changing our minds so quickly, and telling her we wanted to put an offer in on a new home. Although it was 9:00 at night, Diane without hesitation met with us to write up the offer. The seller's realtor phoned while we were writing and was thrilled to hear it was Diane he would be working with. Diane discussed our offer with him and he indicated that had this been any other realtor, he wouldn't have had the same level of trust. To make a wonderfully long story short, by 10:15 this same evening, we were meeting with the sellers, signing the contract and sharing a bottle of wine."
Aimee Johnson, Director of Tazo Teas, Starbucks - Will Johnson, Microsoft
"After working with an Eastside agent for several frustrating months, it became clear to both us and our first agent that an in-city purchase required an in-city agent. We switched to working with Diane Terry as our Buyers Agent.

From our first sit down meeting, it was clear that we would be in great hands with Diane. We were impressed with her knowledge of the local real estate market and more importantly, as first time home buyer, she did a fantastic job of educating us on the complexities of putting together a compelling offer in a white hot market. Her ability to dissect the purchase and sale agreement down to the elements that could be strengthened yet still be win-win; helped us understand some of the mistakes we had made in the past and gave us confidence for the future. Armed with a new strategy, we found a house in less than a week!! Key to note, of the three offers that came in for our house, ours was not the highest monetarily but Diane crafted and presented it in a way that compelled the seller to work with us. Diane will be the only person that represents our real estate transactions in the future, we recommend her "whole heartedly."
Pardi Sukapanpotharam, Engineer for King County
"We were referred to Diane from a colleague at work who had worked with Diane to sell and buy their homes. Bob and his wife Jen had referred Diane on numerous occasions and all their friends were very thankful for the referral. In our own experience, things moved very fast! We met with Diane, told her about a townhouse we were curious to see. It was new construction with only four units. By the time we got there, the one that they had on the market was already sold. Undeterred, Diane developed a rapport with the Listing Agent to find out as much as she could about the remaining 3 units. She was able to assess immediately what an uncommon value these townhouses were. We ended up making an offer that day and it was none too soon as another unit sold the same day! Had we not had good advice, we would have waited or slept on it and missed out on the unit we wanted. Diane always made us feel like we had an advocate looking out for our interests at all times and she made the buying process very easy. I was very nervous, since this is our first home, and Diane was sensitive about that. My husband and I would recommend her whole heartedly."
Dan and Kathleen Levine
"We came to Diane after a horrible experience with another Realtor. She had helped friends of ours buy and then sell their home. The always raved about her. The great thing we noticed immediately with Diane was the she obviously has the respect of her peers in the Real Estate community. We could feel that strongly as we spoke with other Realtors at open houses. Diane's ability to listen, her patience and her genuine caring for our family are her strong points. Her reputation and community connections are tremendous assets. She found us our dream home before it hit the market, so we didn't have to compete with other buyers for it. We recommend her wholeheartedly."
Chris Davis, V.P of Marketing Deloitte Consulting
"Diane helped us sell our Queen house recently and there was no question who was going to represent us on our move up purchase. In a multiple offer situation, she got us our dream house, even if we were not the top monetary bidder for the home. Diane was astute in the negotiations. Diane has a solid network of high quality vendors (inspectors and contractors) that she calls upon to ensure every aspect of the home purchase was solid, and these really came in handy on both the Queen Anne and Leschi houses. We felt very secure having her on our side. We would not hesitate to recommend her to our friends and family."
Betsy Pitlick
"I had been watching the internet and paper for a condo downtown. When a unit came up that looked very well priced, I called Diane Terry. I was surprised to hear the unit had been on for almost a week. She dropped everything to accommodate me. It was just what I was looking for! Unfortunately, the Listing Agent had neglected to update the computer to say there was an offer on the table that they were in the middle of a counter offer on. At this point, the average agent would have steered me away from that unit and tried to "sell" me on something else. Instead, Diane got very pro-active and kept asking questions of the Listing Agent. She helped me craft an offer that gave the Seller pause and work with our offer instead. She did this without compromising my position at all. Her attitude was always win-win for both parties. I really think that had I been working with anyone else, I would not have had a chance to own my condo. I recommend Diane wholeheartedly. She was a pleasure to work with and made my first buying experience a breeze!"
David and Cherie Le Penske
"It seems more often than not our "expectations" as consumers continue to erode with respect to service. From the airlines and banks to restaurants and investments, consumers are fraught with service complaints and horror stories. One can only imagine our reluctance to entrust a Realtor to guide us through the process of becoming first time home-buyers, which is arguably the single largest investment we make. As my wife and I began to "put our toe in the market" by attending open houses, the agents we met better fit the not so complimentary stereotype of a Realtor. Diane came highly recommended to us by several friends in the area who she recently represented. She was warm, caring, and sincere in placing our interests and concerns first. Throughout the entire process, we felt professionally represented and protected which gave my wife and I uncompromised peace of mind. Her knowledge and experience culminated with the incredible skill in which she presented and negotiated our offer, which is when representation matters most. If you are serious about buying or selling your home, I would urge you to meet with Diane and discover for yourself that your real estate expectations can be surpassed with experience, integrity and class. We simply could not be happier with our home or the service we received through Diane, and she is now a part of our family."
Doug Morton, MD University of Washington
"Diane helped my wife and I buy our house 7 years ago. At that time the market was red-hot. Houses were selling with multiple bids within hours after being listed. In that insane market, Diane found a way to get us into the house of our dreams for $3000 less than the asking price! When the time came to sell our house, it was a "no-brainer" for Diane to represent us once again. This time, things were much slower, with several homes in our neighborhood languishing on the market for months. But Diane had a strategy. Within a week after going on the market, we had 8 bidders and ended up selling way above our asking price. Why does Diane succeed? She knows the market, she does her homework, she is a skilled negotiator and she aggressively represents her clients. She is just awesome!"
Beverly Dunn, Sisters of Providence
"After we were evicted again from our rental so that the owners could sell the house, we ourselves decided to buy a house in West Seattle. A friend recommended Diane Terry to us as an agent. As a community of adult women of varying ages and physical abilities, we had some specific requirements and price ranges that we wanted in our new house. Diane listened carefully to our needs and showed us all the properties that she thought would suit us. She did a very good job interpreting our needs, making what could have been a tedious task fun and informative. After we made our choice Diane helped us navigate the intricacies of buying a house in a most professional way. She anticipated possible pitfalls and worked with her team so that we could be confident that we were not going to find unexpected problems ahead. When the Seller needed to obtain a city permit for the sewer line, her can-do and don't give up spirit helped us to avoid sinking into frustration. Because of her we now have the house we need and so much more. We have a friend for the long haul."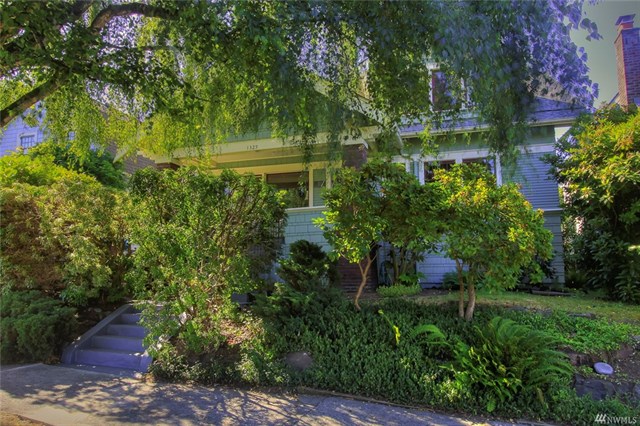 Andrew Concordia and Tatiana Racheva
We've purchased two homes with Diane and in both cases she has exceeded our expectations. Both houses were somewhat unusual cases—one we landed with a backup offer, and the other before it went on the market. Having her on our team is what made these deals come through, and we'll definitely be using her again in the future when the need arises.