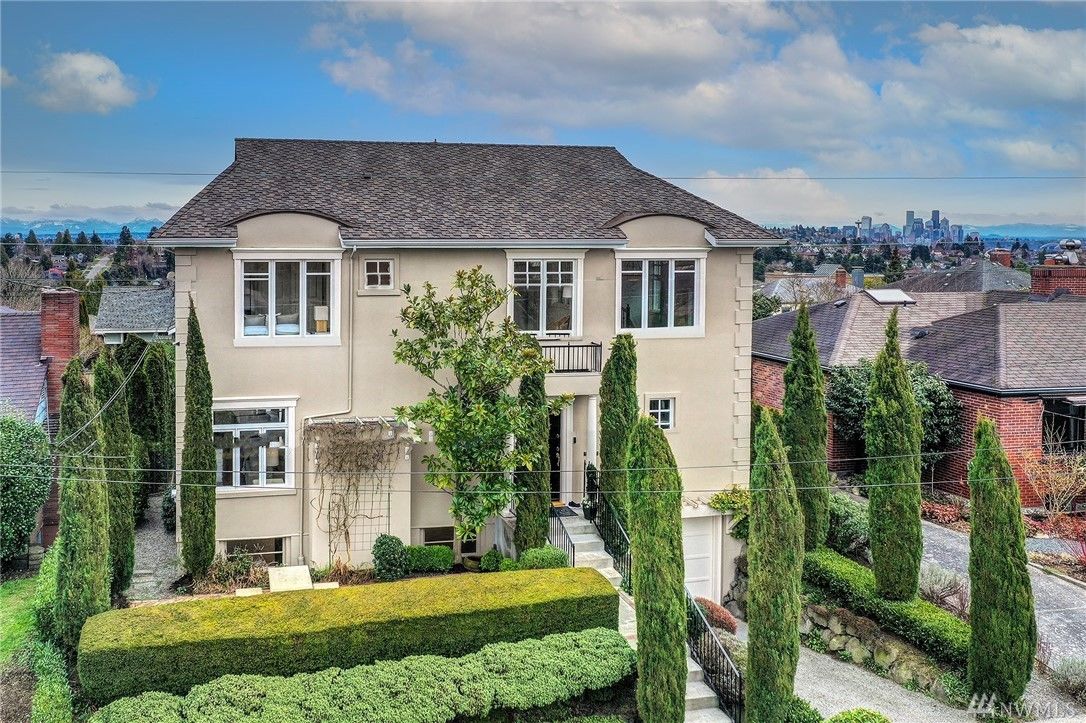 Scott & Kathleen Cummins
"Congratulations, with Diane Terry and Nahjeen Shirazi-Wu you have found the best real estate team in Seattle. Whether you need to list or buy a home in several weeks or several years from now, We heartily recommend you get in touch with them to prepare to have the most successful transaction you could imagine. We recently listed our home with Diane and Nahjeen, and are incredibly glad we did. We had seen from close range a couple of other transactions they had handled for a friend as well, and because of that here is the best advice we can give you: trust their process and do everything they recommend. With backgrounds in law and finance - you would think that as a couple we would "know" what to do without key trusted advisors like Diane and Nahjeen. In reality, we needed everything they advised - and the truly wonderful part is that they have a process that makes achieving the best results with your transaction a reality. It takes work to get your home ready to shine and stand out. Diane and Nahjeen truly are experts at transformation, presentation and negotiation so that your transaction is the one neighbors are talking about. We know - and are so appreciative of everything Diane and Nahjeen did to make it a wonderful process. Call them today."
- Scott & Kathleen Cummins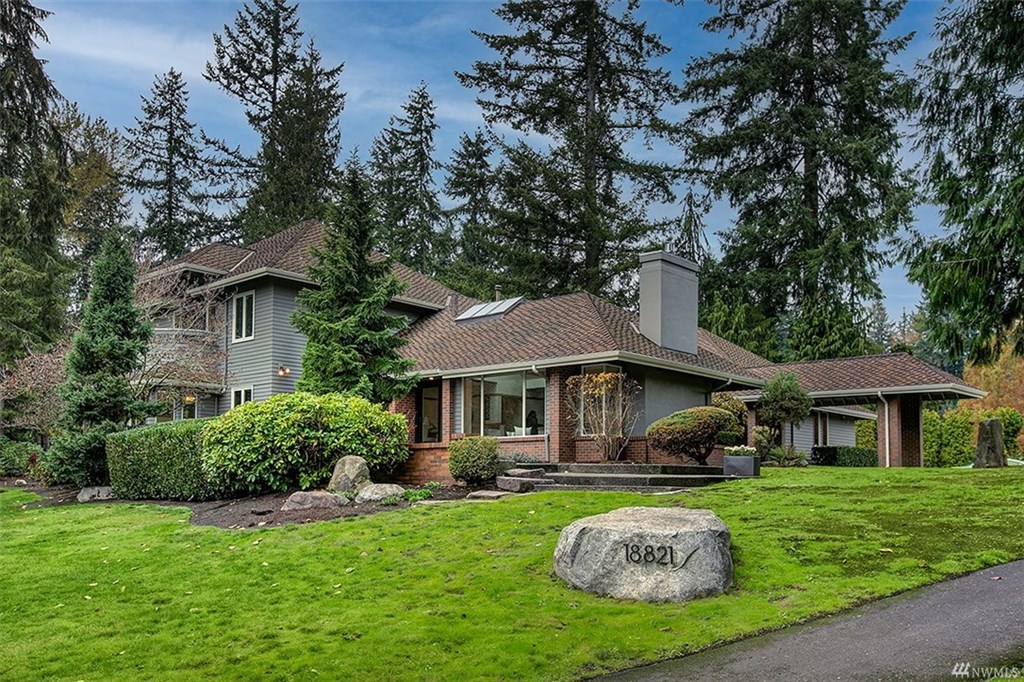 Todd & Kristen Crosley
"This was our third transaction in four years with Diane, but it was our first move during a global pandemic, election, and holiday season!

Much like before, we followed Diane's lead, including her expert local market and industry knowledge, co-developed a work back plan and watched Diane and her partner, Nahjeen, execute every detail flawlessly.

As a result, In less than two weeks she had 9 offers and sold our home well over asking price all while we were more than 3k miles away.

We were thankful for Diane, who allowed our family to move worry-free, knowing that she had our backs."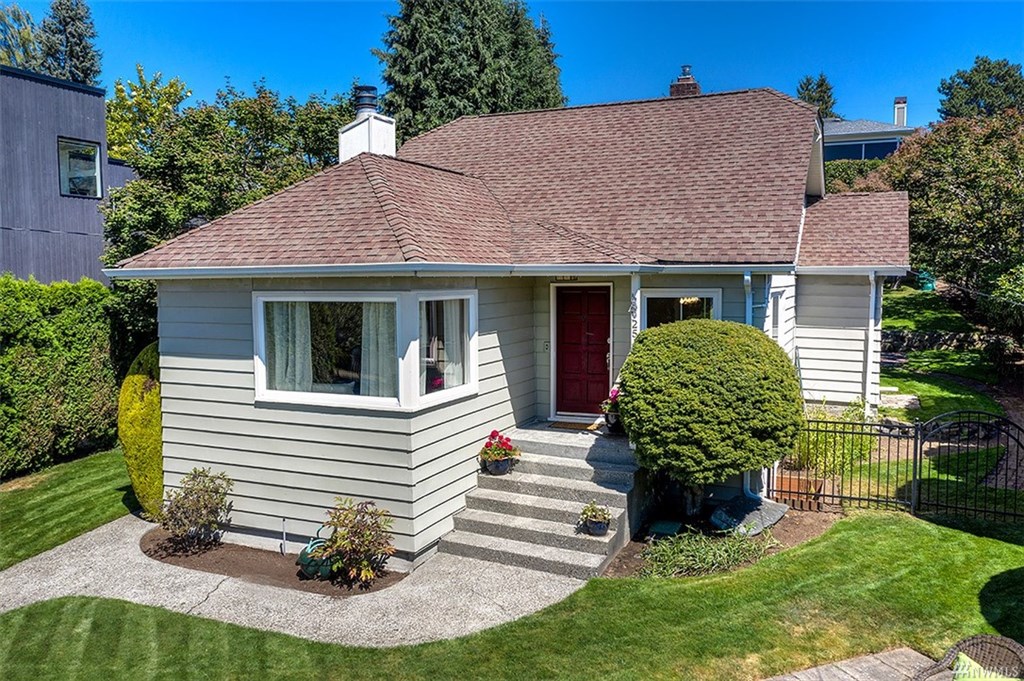 Ethan and Cori John
"More than a year ago, we realized our family had outgrown our sweet Magnolia home. The need for more space, our new jobs, and family ties were pulling us toward the eastside. We didn't know what neighborhoods to consider or when to move, and we certainly did not anticipate a pandemic! Despite being filled with uncertainty, working with Diane was always a no-brainer. Years ago, Diane had earned our trust tenfold. Not only did she land us our Magnolia home in a fiercely competitive market, while avoiding a bidding war and costly escalations; she then expertly sold our West Seattle townhouse. In a world of uncertainty, we relied on Diane. She had hit a home-run for us before, and we knew she could do it again. She was our first call when we knew it was time to get looking, and we were delighted to meet her teammate, Nahjeen.


Nahjeen and Diane never hesitated when we asked to see a house. They were prepared to make each house our own from the very first mention. From Mercer Island to Kirkland, Bellevue to Woodinville, we were provided fast, helpful details about each home, neighborhood considerations, listing insights, and a fast appointment. The pandemic shut down the whole country, but it didn't slow Nahjeen and Diane. When safe to do so and following all safety recommendations, both Nahjeen and Diane pivoted flawlessly to the new model. Nahjeen was always professional, masked and bearing hand sanitizer, careful to follow all touring guidelines. We had video conferences at critical times, and they kept us abreast of what the crazy market was doing in the area. When we finally found the home for us, we reached mutual acceptance with the seller only a single day after the home was listed. Diane and Nahjeen's patience and guidance didn't end there; they listened carefully to our hesitations and helped negotiate further, securing our home for below list price.


We were next faced with the decision of what to do with our beloved Magnolia home: sell in the midst of a pandemic, or rent? In this new market, will we get the price we need? Will we invest time and money prepping the home for listing, only to need to rent anyway? It was already late Spring when we finally, and hesitantly, decided to sell. Diane and Nahjeen didn't waste a day. Relinquishing control is not in our nature and not done easily, but we needed help and trusted that we would be taken care of by this team. We took a deep breath, gave Nahjeen a set of keys, and put our complete trust in the two of them to get it done. Even when our anxieties, outside stressors, and need for control surfaced, Diane and Nahjeen's guidance, patience, and focus on our goals were unwavering.


The network of trades and professionals were carefully selected and scheduled, and the team's project management was exemplary, keeping us up-to-date every step of the way through painting, carpets, and more. We went up for sale on a Wednesday, and all week we were on pins and needles hoping for just 1 strong offer on our home, to help us feel more at ease about our investment in the uncertain COVID market.


We needn't have worried. By the following Tuesday, Diane and Nahjeen presented us with 22 offers. Their attention to detail and work behind the scenes ensured that we considered only the best, surest-to-close options. The home sold for well more than we had been hoping for, and fully 20% above list. Our needs were taken care of, and our expectations were knocked out of the park.


We've now known Diane for nearly a decade. She's a warm-hearted business-minded individual, with a strong desire and ability to do right by her clients. Together with Nahjeen, who offers the same dedication but brings her own humor and personality to bear, they are an unstoppable team. Both insist on the highest standards, ensuring low risk for their clients both when buying and selling. We knew when we first called Diane last year, that we would be in for a home-run, but she once again surpassed expectations and managed a grand slam. We highly recommend them."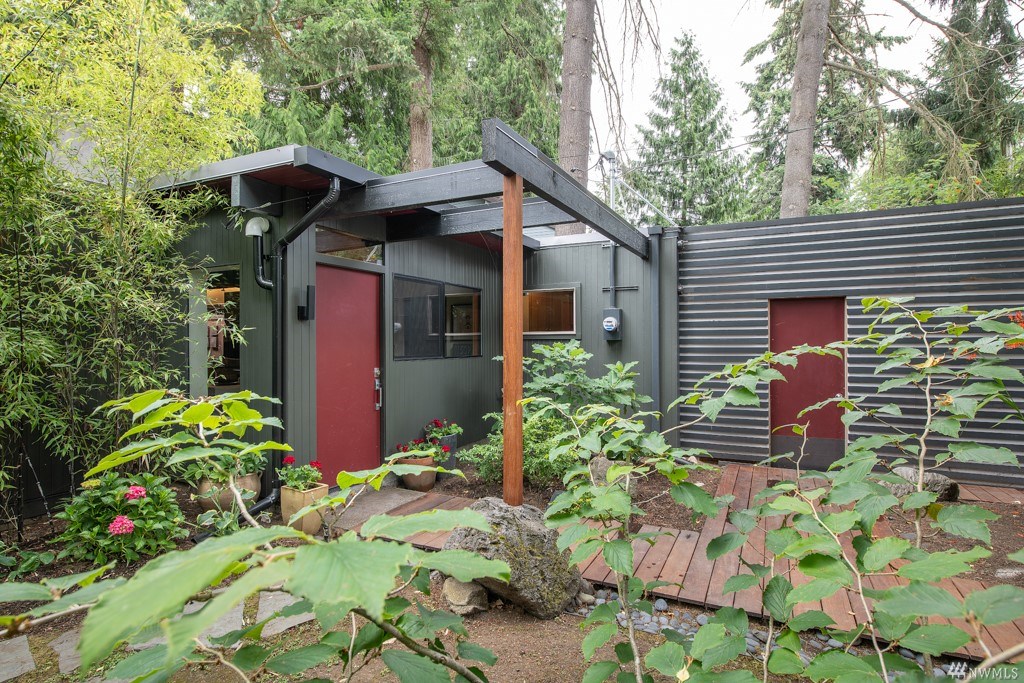 Kate Wisniewski
When we approached our realtor, Diane Terry, about the possibility of selling our mid-century home in the middle of a pandemic, we weren't optimistic about what she might have to say. We had already completed two transactions with Diane, the sale of our beloved north Phinney Ridge bungalow and the purchase of our current home (both with very successful outcomes), so we knew that if anyone could do it she could. Diane did the research and told us that if we trusted her and followed her recommendations she thought we could get what we needed to move the sale forward. A 2nd story addition and extensive renovation to the landscaping meant we had a good deal of equity in the house and we needed to at least get that investment out to make selling a good idea financially.

We followed Diane and her associate Nahjeen Shirazi-Wu's recommendations. We trusted her when she explained how she would market and price the house. Diane and Nahjeen created beautiful marketing materials and a video described as 'magnificent,' by everyone who saw it. Nahjeen chose an excellent stager who understood exactly how to show the house off in its best light. We received 14 offers 6 days after listing the house – all over asking – and accepted an offer that was almost 40% over the asking price!

Needless to say we are thrilled with the outcome! And we have heard that the buyers are equally thrilled to be the new owners. I know we would not have been this successful if we hadn't entrusted Diane and Nahjeen with the sale of our home. I couldn't recommend them more highly!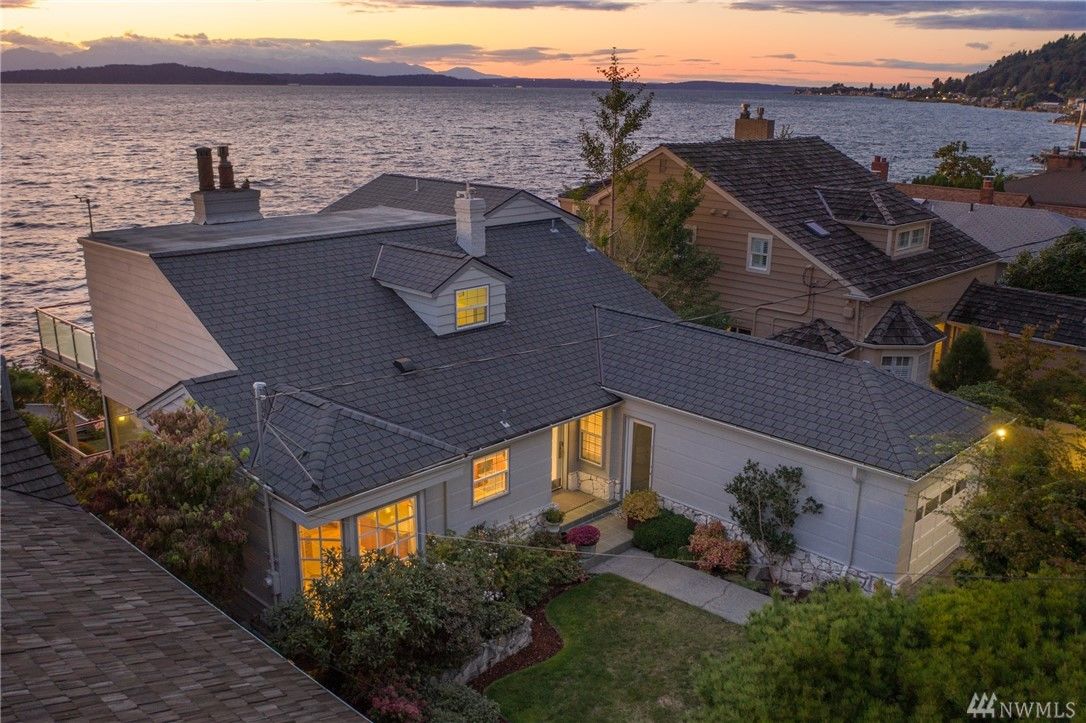 Steven Buty & Erin Van Bronkhorst
"Diane Terry sold our Queen Anne starter home 25 years ago. We were impressed by her professionalism, integrity, skillful communication and especially by her attention to detail. This year having raised our family in our West Seattle home it was time to downsize. We called Diane and she again proved why she is the best. She managed the sale of our waterfront home by presenting us with a comprehensive (and winning) marketing strategy which included direct mailings and the use of excellent photos including drone videos. She again excelled in her attention to detail. Difficult market conditions, including our sale during the Christmas Season, required adjusting the plan, which she did realistically, thoroughly communicating with us every step of the way. We would highly recommend Diane to any prospective buyer or seller."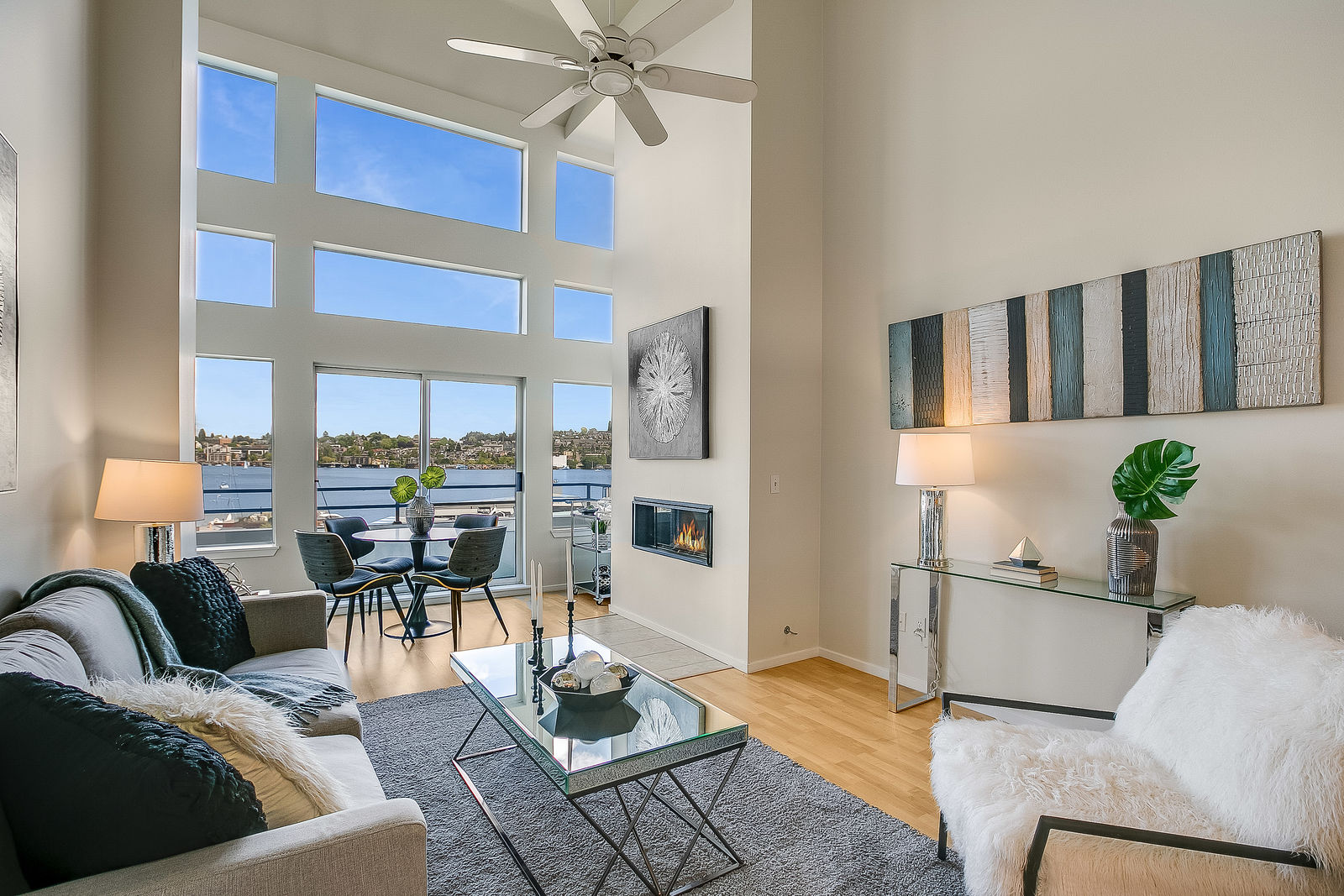 Pat Rovig and Noreen McCormack
"We had the task of selling our dear friend and neighbor's condo after she passed. We were two months into a global pandemic and Washington was still in Phase I. Although we interviewed a number of well qualified agents, Diane was referred to us by a trusted friend. Diane had sold a number of properties for her over the years and she held Diane in very high regard.

We instinctively knew from our first meeting that Diane was the professional who would successfully navigate us through this unusual circumstance and uncertain time. Diane was very familiar with our condo building as she had previously sold a unit and had shown several others over the years. She was able to list off all the amenities and also describe the neighborly feel and supportiveness that exists within our building.

We were aware that we had a very short period of time to list and sell the condo, before the Seattle real estate market potentially went into free fall as a result of a crashing stock market and skyrocketing unemployment. Diane had a checklist of what needed to be done prior to listing the condo that would ensure no obstacles would prevent a short and successful close. No stone was left unturned. Furthermore, she assured us that she would verify the financial stability of offers, to prevent an offer from falling through during this volatile time. She priced the condo competitively, which was challenging as one of the active comps was severely underpriced, but that did not sway her. She believed in the value of the property. She accepted offers for seven days and then presented four solid offers. We accept an offer that was $25K above asking.

Diane co-listed with her colleague Nahjeen Shirazi-Wu. Nahjeen oversaw the marketing (which was fantastic) and the video (which was very impressive) and she handled much of the paperwork. We could not have been happier with this team. From day one, we all worked well together and fostered a solid partnership. What was particularly impressive was how organized and calm they were throughout the entire process. It was a pleasure to work with both of them.

Everything Diane and Nahjeen promised, they delivered. We wholeheartedly recommend Diane and Nahjeen and are very appreciative for their attention to detail, depth of knowledge and expertise which led to a smooth and successful sale."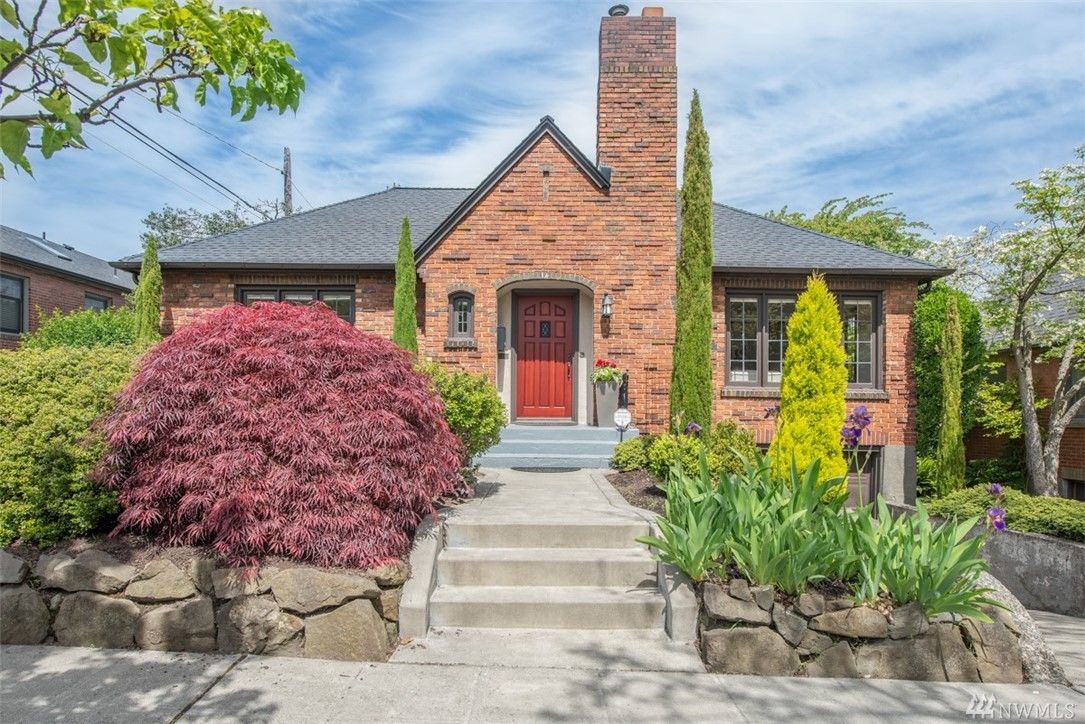 Louise Carrabba
"There's an unprecedented global pandemic, the stock market crashes and unemployment skyrockets to the worst since the Depression era.

How can Diane Terry help?

She makes house preparation recommendations and stages your home. She times the housing market to perfection. Videography and photography make you wonder why you're even selling.

Results: – On market to close 18 calendar days. Need I say more? Love you Diane!!"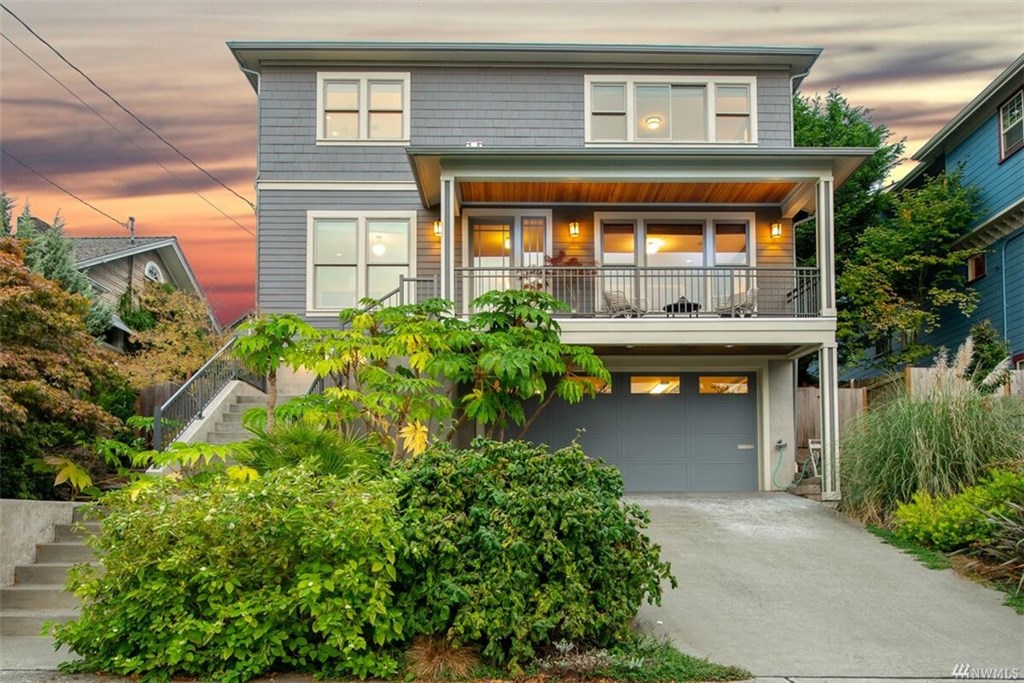 Ann Saxton Darcy
"My husband and I have had the great luck and pleasure to have worked with Diane on the sale of (all) three of our homes in Seattle — from 2003 to 2019 — and over that time she has become a dear friend. While many agents come and go with the boom and bust of the real estate market, Diane has stood the test of time with almost 30 years as a realtor in Seattle. And for good reason: she brings her deep understanding of the market, its fluctuations (historic and projected), and knowledge of Seattle's neighborhoods and their attributes, together with her excellent marketing prowess. Diane has been such a valid advisor in how to prepare our home for the best outcome for us, pointing us to her curated portfolio of recommended service providers (stagers, mortgage brokers, window cleaners, hardwood refinishers... you name it. And they are all excellent), as well as taking time with us to understand our objectives and set expectations. The materials she prepares and the partners she selects to work with (photographers, drone videographers, et al) are stunning, and the icing on the cake is her masterful ability to price a home for sale. Too often this critical attribute is not given the consideration it deserves — and this shows in the results (the traffic a home receives, how quickly it sells and at what end price).
Her business/financial and real estate expertise, combined with her integrity, attention to detail and overriding commitment to her clients have resulted in a well-deserved reputation among her peers — and her clients benefit from this: potential buyers know they need to play it straight and bring a solid offer to the table if they hope to successfully enter into a contract with her/her clients.
In the recent sale of our home, Diane dealt with a greater challenge than usual: literally the day after preparing our house for sale, we moved out of state (way out of state —to Texas! — due to a job transfer). In our absence she paid to have someone go to our house every morning to turn on lights, put down toilet lids and close closet doors, repeating the same after 9 p.m. each night. She proactively notified our neighbors of the marketing schedule and provided them with her phone number in case anything unusual occurred (which came in handy on one occasion!). And the result of these efforts showed: we had two excellent competing offers in hand one week after we listed, and our home sold for significantly over asking - in a real estate market under threat of softening. We were thrilled with the experience and the result, which took a huge load off our minds — leaving us able to focus on finding a home in our new town across the country.
Beyond this, Diane is such a lovely, generous person. A Rotarian and active supporter of causes benefiting young people, particularly Youthcare, she is thoughtful and empathetic. She has made my Grateful List many, many times — for reasons beyond her real estate acumen. For all this, we recommend her without reservation.
Thank you, Diane, for giving us 16 years of professional excellence! We are so happy for the continued friendship."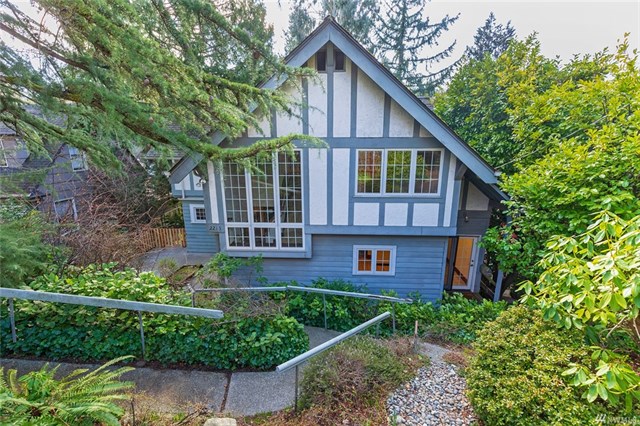 Joy Jacobson
"I met Diane 27 years ago when I bought my first small condominium. Even though I've bought and sold a few times since then, when it came time to sell our family home in an estate transaction, I knew we needed a professional like Diane.
Sixty years of ownership in one family and a lot of possessions to sort through. Diane was as pragmatic as I was, and we did just the right amount of clean up and clear out to show how the house could be someone else's future home and ready for their sensibilities.
The showing and sale went incredibly smoothly, we received above the asking price and the closing was almost at lightning speed. Thank you Diane!"

-Joy Jacobson and Family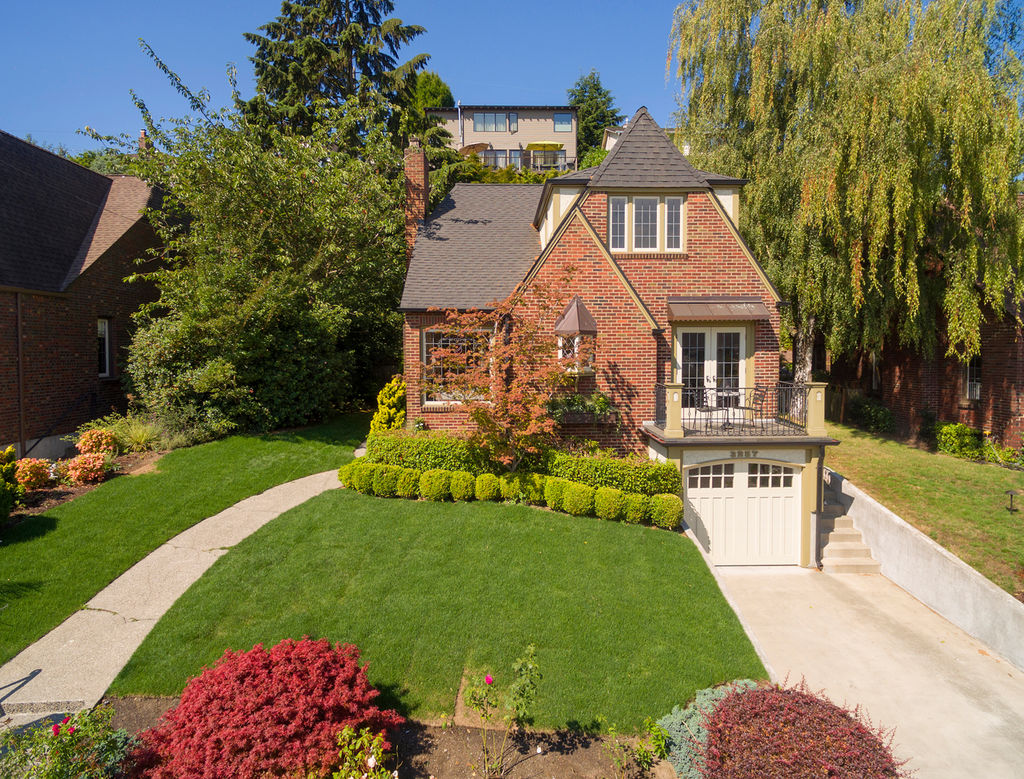 Diane Chiu
"I first met Diane Terry many years ago during an open house for our neighbor down the street. We immediately hit it off and I could tell that she was someone who was extremely knowledgeable, not just about real estate, but about life in general. When we were about to start construction on our new house and there was a crisis with my contractor, she was the first person I turned to for advice. We became friends and I saw how she successfully represented a number of my neighbors, friends, and family in their real estate transactions.

Her reputation is outstanding. When it was finally time to sell our Queen Anne home, I obviously hired Diane as our agent and was not disappointed. She is the consummate professional. Diane is extremely organized and detail oriented. She gave us a timeline and told us exactly what needed to be done and when. She also referred us to the best stagers, estate sale people, photographers, potted plant people, service providers, etc. to help us prepare our house for sale. I knew that if I followed Diane's advice and let her do her job, everything would go smoothly. I was impressed by her Instagram "teaser" ad campaign she launched to get people excited about our house even prior to listing. I couldn't believe how incredible the staging, video with drone shots, and final listing looked. I am a physician and naturally a control freak, but I decided to let the real estate expert take the reins on the sale of our home. She made an extremely stressful time in our lives much more manageable. Thanks to Diane, we sold our house with multiple offers right away and above asking price. I could not recommend her more highly."

-Diane Chiu, M.D.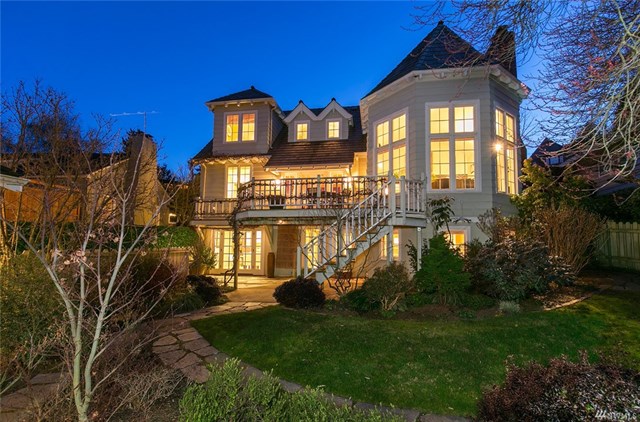 Jack Tilford and Chiara Carcano
Diane, AKA "A pro with a heart"

Our house sold very well, exceeding our expectations. It also sold very quickly, exceeding our hopes. But the most unexpected part of this experience was that we finally discovered what a real estate agent should be all about. In fact, "well" and "quickly" are really insufficient words to describe Diane's unwavering advocacy, impeccable professional counsel, and caring and dynamic presence throughout the entire journey.

…and what a journey it was!

The interview: Although more than one friend had suggested Diane's name as the only possible choice, we felt we had to interview different agents. Our concern, aside from selling the house well, was to have a "partner" with the highest ethical standards, having had negative experiences in the past. Everybody can cleverly guess the right words to impress a client but the genuine commitment of Diane to maintain rigorous standards poured out that afternoon. So did her profound belief that a positive experience for all parties involved is as important as the sale price. She stood out; our friends were right!

The listing: We had an unconventional house, difficult to compare and price because of its uniqueness. Diane understood immediately the value of its peculiar character, embraced it, and took the challenge it represented with intelligence and enthusiasm rather than falling back to dry statistics. Her guidance to the proper listing price, targeted marketing strategies, and timing, coming from her obvious experience in the field, resulted in multiple offers in a few days' time. We also had an imperfect old house. Diane's cautious advice on a pre-inspection allowed us to make informed decisions and to be transparent, thus establishing a healthy respect and trust with the buyer. Without her mental order and honest discipline our sewer line issue would have caused delays and price reduction while, instead, it simply ceased to be part of the equation, to our great relief!

The offer: What a pleasant surprise it was to have more than asking price, non-refundable earnest money, a back-up offer and full support from our agent in our choice of the slightly lower offer, contrary her own financial interests! It was very clear then that for Diane a house is not only a transaction but also its people and its neighborhood.

The ultimate test: Four days after accepting an offer we had a fire in the house, complete with gas leaks, shrieking sirens, and firefighters with all their paraphernalia… 22 days before closing! There is nothing like an emergency of this magnitude to test the solidity of a true professional. It was neither practically nor emotionally easy but we were able to meet the closing date. Diane's unrelenting advocacy, diplomacy, and patience, not to mention her carefully chosen network of services, determined the positive practical outcome. On a more personal note, her constant presence and availability, generosity with her time, warm and attentive care, including sandwiches and thermos of good tea, made it possible for me to overcome the stress, rise to the occasion, and become part of an efficient team. This is, no doubt, well beyond the call of duty for a real estate agent but Diane did it with spontaneity and grace and I will be forever grateful for it.

The aftermath: How could I not join the many voices who recommend her service as the only possible choice?

She is still involved in our well being with countless tips for a smooth transition into our new journey. Her precious list of good services is now mine too but most importantly, I am proud to have her positive and upbeat personality among my friends.

Well done Diane! You wanted a good experience for us and, in spite of all the obstacles, you managed to gift us with one! Thank you!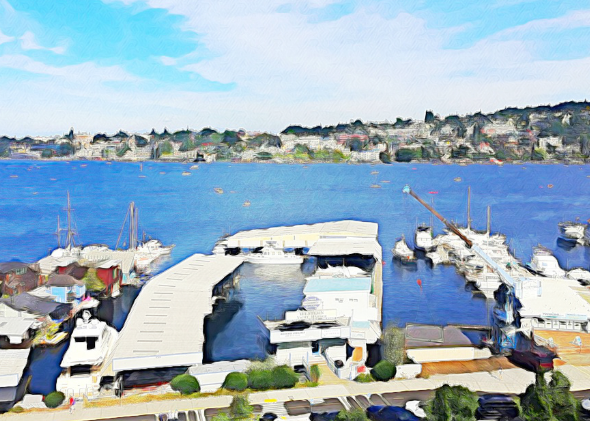 James Wallace
"Pro. You only need to watch one to understand the difference. I'm a pretty good golfer. But I've often played with better, and on occasion far better. I've also had the opportunity to walk inside the ropes at PGA tournaments with several golfing legends, including Ben Crenshaw and Craig Stadler. I've stood behind pros as they hit ball after ball on the range. That little white golf ball coming off the clubface makes a different sound when a pro swings the club.

.

I wanted a pro after I retired from The Boeing Co. and decided to sell my Lake Union condo that I had owned for more than 20 years. Months earlier, while living in Chicago, another Seattle realtor who had done some homework sent me material about the condo prices in Seattle. If I ever wanted to sell my place, he said, he would like to represent me. He kept sending me fresh material each month about the Seattle market, with a particular focus on the Lake Union area. I did my homework, too. He had a good reputation. But after I retired and was back in Seattle living in my condo again, I called several friends and asked them to ask around about realtors. I wanted not only the best, but someone who would connect with me on a personal level, someone I could trust with one of the more important financial decisions of my life. One name came back: Diane Terry.
..
I called Diane and told her she came highly recommended and I might want her to be my agent, but I also explained that I was already talking with another realtor and I wanted to interview both of them before deciding. She was ok with that. The interviews, in my condo, were a day apart. I talked with the other realtor first. When he left, I felt bad for Diane. He had been impressive. I was sure I would go with him as my agent. Then I met with Diane. Within 15 minutes I knew. It was that different sound of the golf ball leaving the clubface that only a pro 's swing makes.
..
I could go on and on and on about all the terrific and tireless work Diane did over the next several weeks as we got ready to list my place. She suggested, for example, I go with a different paint color, a color that would appeal to today's buyers, not those of the early 1990s when my condo was built. She also wanted to "stage" my place to make it look as special as possible. Most impressive were the creative ways she planned to reach the broadest possible audience when my condo hit the market, staring in those first hours.
..
All that's important, for sure, but from the first day I told Diane I wanted her to be my agent, I felt she always had my back. She cared about me, and doing her absolute best for me. And she did. I had two offers that first day, and I told Diane to take the first one. It was all cash, well above asking, with a quick close. The other was for even more, but the closing would be drawn out. Diane was floored. All that hard work, so many hours, and she had not even held the first of several consecutive open houses, and I was telling her to accept the very first offer. She was crushed. But she also knew, in her heart, that I had gotten just what I wanted — cash, above asking, with a super quick close.
..
A couple other units in my condo building have sold recently. They were bigger and sold for more. But my unit sold for much more per square foot than any unit ever had before in my condo building. And it was because of Diane.
..
If you go with a pro, as I did, you, too, will know the difference. And perhaps, like me, you will not only get all you could hope for, but come away with a new friend."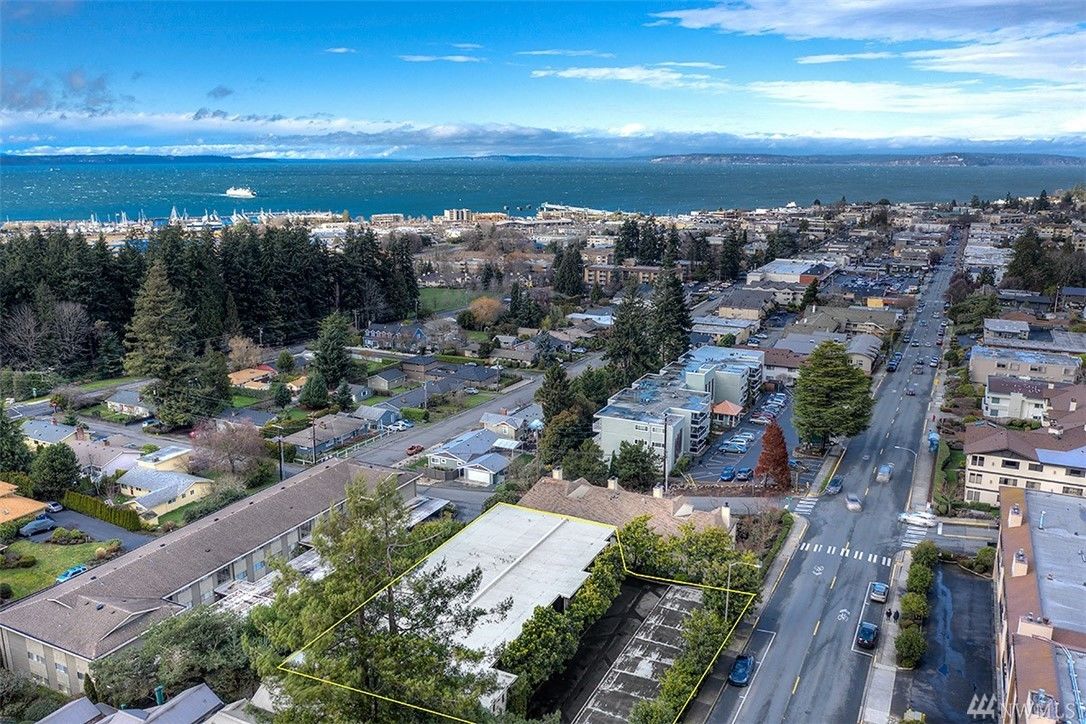 Vicky Thorsell
"My husband and I have known Diane for over 20 years, but that is not why we selected her as our real estate agent when it came to sell a small condo we owned for 30 years. We selected her for several reasons. First we had seen her transform several homes from nice to outstanding in order to sell quickly and with numerous offers. Second my mother was a real estate broker, manager and owned her own real estate company so I know from her what a first rate professional agent can do for your sale, how they can guide you through the process and how to recognize one of these agents. As a result, there was really no question who we ask to help us sell our condo. However, since it was a small condo rather than a home I was not certain if Diane would take it on, but she did. Diane helped us determine what we should fix up to make the most of the unit while leaving some jobs for the new owner to apply their vision to the space. She encouraged us to get everything ready quickly since it was a good time for selling and timing can be very important. The stager she selected did a fantastic job of showing off the best features of the unit. We listed on ( XXX ) and took numerous offers about a week later. She reviewed the offers with us pointing out the pros and cons of each one and we accepted one of the offers above the asking price that day. Everything proceeded smoothly after that and closing was very timely. All through this process I could hear my mother's voice confirming everything that Diane was instructing us to do including the listing price. There is no doubt in my mind that my mother would be smiling at how it all turned out. Thanks Diane!"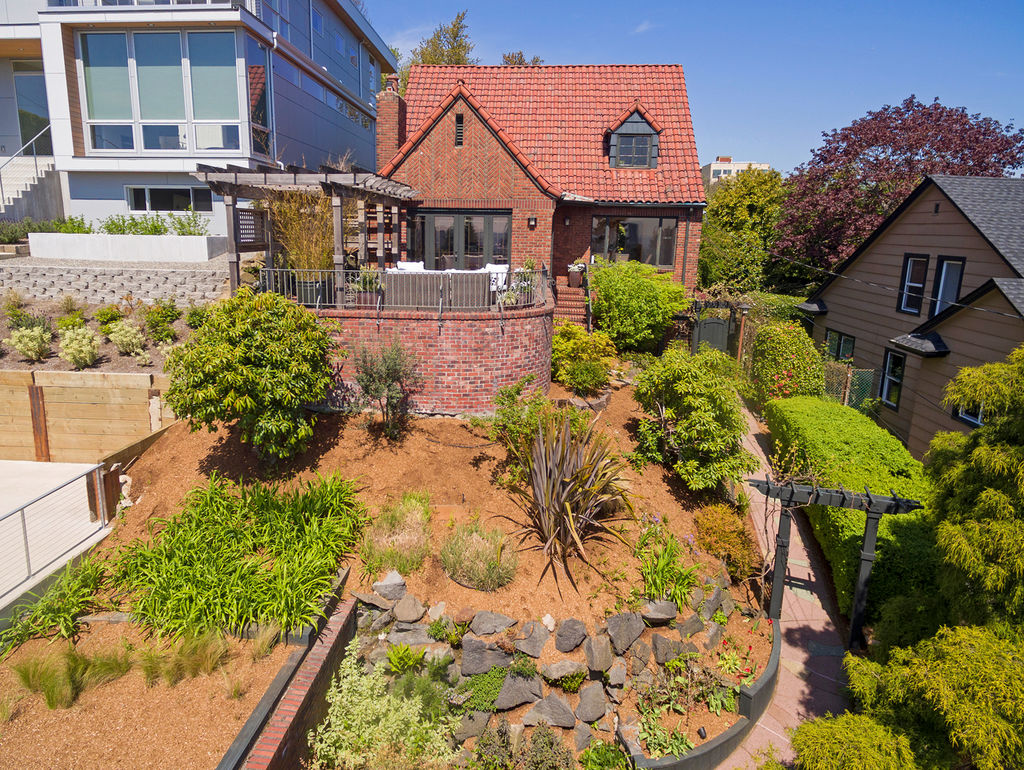 Gil and Alicia Arter
Diane is the person I would trust to sell my home in today's market. She understands what buyers are looking for, knows what is important and also what is not, and she is able to 'read' your home's place in the current market. She also keeps tab on subtle weekly changes in your neighborhood market. She is able to recommend the right timing for putting a home on the market.

We took all of her upgrade recommendations, such as painting, freshening floors and carpeting, and staging and we were delighted with the results. She recommends tried-and-true painters, craftspeople and stagers who all performed beautifully. It made our job as homeowners/sellers much, much easier. We also found her ethics to be impeccable, which was very reassuring to us.

She patiently answered every question we had and explained each step of the selling process both beforehand, and also while we were at that step. After it was listed for just under a week we received three excellent, clean offers and ended up accepting an offer over our asking price.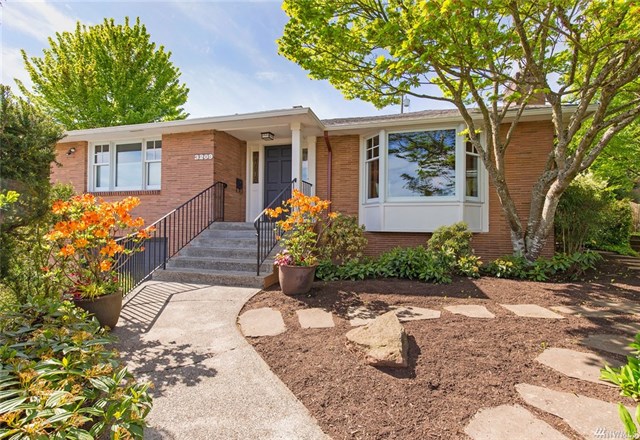 Anne & Garry Wyckoff
If you are reading this you already know or you are about to experience the rare brand of personal and professional excellence in everything that is Diane Terry!

As a realtor, Diane has represented us in the sale of two Queen Anne Park homes in the past fifteen years. As a friend and trusted advisor, Diane is always available and genuinely invested in the long-term wellbeing and success of everyone she serves.

Most recently, our Queen Anne Park home was listed with Diane on a Monday and one week later we accepted the best of five competitive offers that exceeded our asking price by 20%.

Diane says: "I aim for the fences every time at bat." We say: "She hits it out of the ballpark every time." We are completely SOLD on Diane Terry and we guarantee that you will be too!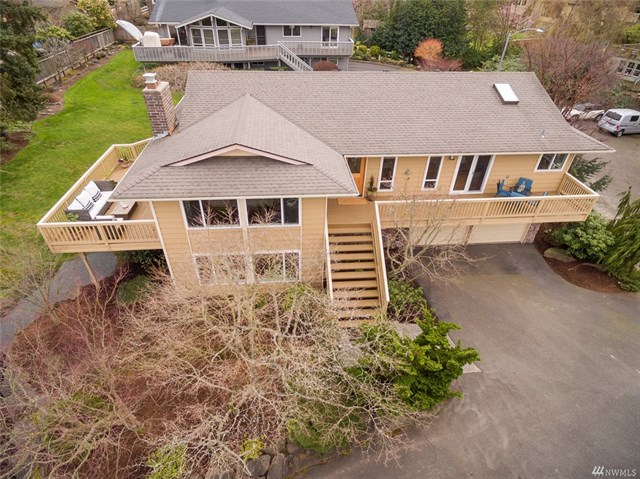 Marquis and Asanka Moehring
We were delighted with the service we received from Diane, she was professional and diligent – taking care of every detail and helping us set realistic goals to help us meet our bigger goals.

She followed through on all details. An example was our staging where she provided strong recommendations, helped us evaluate all the quotes, made sure we understood the contract terms and even inspected their work. Another example, was the counsel she provided when we received off market offers and multiple offers. In each of the cases, explaining the strengths/weaknesses, so that we could make informed decisions.

Her experience, expertise and commitment were a great asset to us and we would happily recommend her to our friends and family.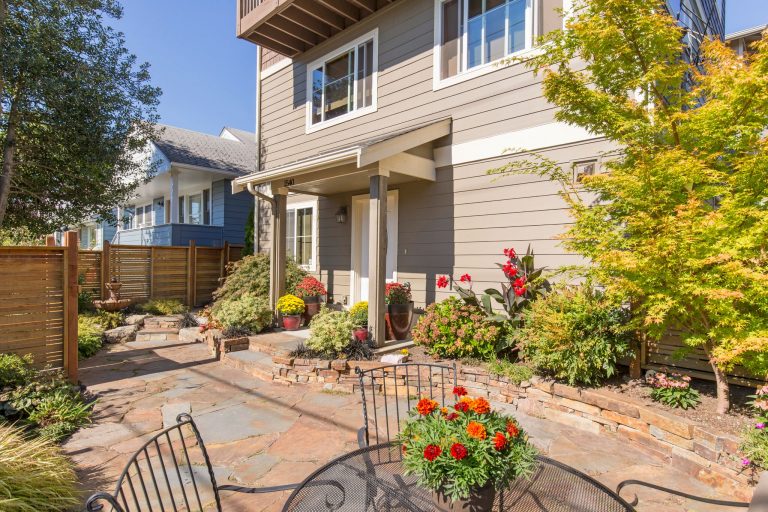 Steve Johnson
"Well we did it again! So sorry Diane! Recently my wife and I made a quick last-minute decision to sell our Ballard home, just 5 years after making a quick last-minute decision to sell our Magnolia home. We called Diane to come over and discuss strategy and tasks we needed to accomplish before putting our house on the market as soon as possible.

Again, we listened to Diane's recommendations of how best to prepare and market our home. Unusual for me, I not only listened to, but followed Diane's advice. While I did occasionally question Diane's ideas and had to repeatedly ask many questions, many times (thanks Diane for being so patient) Diane took the time necessary to thoroughly explain to me the reasons behind her recommendations.

Within two weeks we had moved out, had new carpet installed, and staged the house. Diane suggested providing a pre-inspection and sewer scope to provide an easy path for potential buyers.

We followed her advice on everything and listed the house on a Friday. We waited a week to take offers. Much to my relief we received 3 solid offers. After an in-depth and thorough investigative evaluation of each potential buyer's presentations, Diane patiently reviewed the pros and cons of each offer with us. We had a signed deal that same day! The offer she recommended that we accept closed without a hitch or hiccup, thanks to her diligent review of the details.

Buying or selling a home is stressful, containing many pitfalls and potential problems; if not disasters. Diane is a solid, experienced and dynamic advocate for her clients. It was initially tough for me to choose Diane when we sold our last house as I have many friends who are also realtors. This time it was a no brainer. I feel so smart that I hired Diane to represent my interests yet again, she was a dream in both our home sales."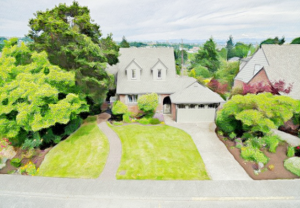 Henry & Florence Helliesen
"I met Diane Terry at an open house in our neighborhood several years ago and was impressed by the way she represented the owners and the property. After seeing her at later open houses for her listings, she continued to impress me. I love history and houses and had thought we would sell our own house, but as we learned more about real estate and Diane, we were convinced that we wanted her to represent us in the sale of the beloved house in which we had resided for forty years. We could not recommend her more.
Diane has listed or sold over 9 homes in the Queen Anne Park area. Moving from our beloved neighborhood after 40 years was not an easy task. But Diane was the perfect patient but firm motivator in moving us forward in the process. She asked us to move out completely so she could refresh the house for today's buyer. The place sparkled when it went on the market. June is not the most opportune time to list a house but she got us a full priced offer in a week and we are able to move onward with our next chapter."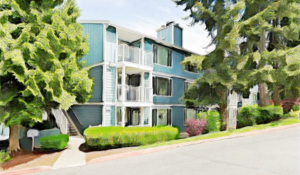 Craig Newcomb
"Diane was referred to us by one of her colleagues and it may possibly be the best referral we have ever been given! Having never sold a home before, especially in the wild Seattle market, we were originally overwhelmed with making sure we did things correctly. However, once we spoke to Diane we knew we were in the right hands. We discussed options of price, whether or not to do staging, and ultimately deciding on the best offer. Diane hands down is a superb professional and I'm confident in saying our home would not have sold as quickly and easily if it wasn't for Diane's help. Thank you Diane for EVERYTHING, we couldn't have done it without you! Cheers to buying and selling more in the future together!"
Christine Kaducova
"We are extremely fortunate to have had Diane guide us through 3 real estate transactions now, and truly cannot imagine going through the process of buying or selling a home with anyone else. We've recently sold our first home, originally purchased with Diane's assistance as first-time home buyers. Her clear strategy and preparedness made the process stress-free and, dare we even say, pleasant. Once offers were submitted, Diane's expertise and negotiating ability resulted in a 12 percent increase in the final selling price of our home, significantly higher than other recent sales in the same townhouse community. Diane has given us peace of mind and confidence during what can be a stressful and uncertain process, all with professionalism, tenacity, grace, and a few good laughs."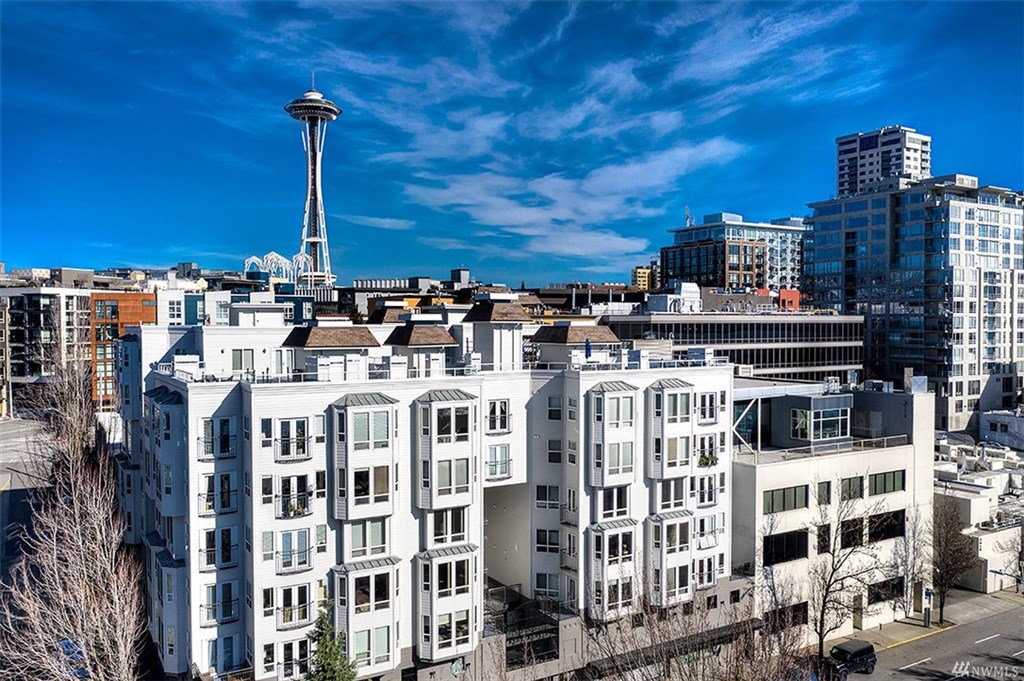 Jeff Kollgaard
"We interviewed a number of real estate agents before going with Diane. We have not regretted our choice! We have seldom met such a hard worker.
What we value the most about Diane is her advice and insight, gained from years of experience in the industry. She responds quickly to questions at almost any hour. And her "early morning thoughts" show us that she has our interests in mind even overnight.
It is comforting to know that we have Diane in our corner when real estate deals get complicated, as always happens. We happily recommend her to those looking for a top-notch agent."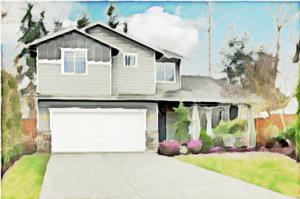 Tricia Dechenne
"When I recently needed to sell my home of 14 years, I was referred to Diane and I couldn't have been happier with the results. Diane's experience and professionalism was amazing and appreciated through-out the entire process – from helping me decide what kind of prep work was needed, to marketing, timing of the listing and negotiating with buyers. She had knowledge about the current housing market and how to market and list the house to receive maximum attention. I was awed at the amount of foot traffic and the number of offers received. Our final selling price was significantly higher than other very recent sales on the same block, which I know had everything to do with Diane's expertise and care. I appreciate how Diane her research and prep work to make sure we didn't have a single surprise or error throughout the entire process. I would refer Diane to anyone looking to sell their home and I will definitely call on her again!"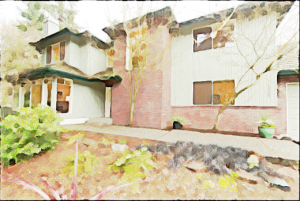 Jim and Kim Callis
"Diane has now worked with us in six different transactions, over nearly a 25 year period, and each one has been a success! For most of us the purchase or sale of a home are not only the biggest financial decisions we will make in a lifetime, but also some of the most emotional. Whether was a first time experience for a couple beginning their journey together, or one to change from a large family home to one which is more manageable, Diane has the talent, experience, and personality to make everything come together. Diane has all of the necessary relationships with other realtors, bankers, contractors, title companies, and any other profession needed to make your selling or buying experience less stressful. In any situation where a hic-up was encountered in our transactions, they do happen, Diane calmly and confidently guided us through, kept us focused, and ultimately delivered to us a thoughtful and reasonable solution. None of us have all the right connections and knowledge, but some try to fake it, and the outcome is typically a disaster. If Diane ever found herself in the unusual situation where she was not absolutely certain of herself, then she had the wisdom to call on colleagues which have that exact qualification that is needed to make your transactions successful. For us, Diane has always been the shining star that has led us to beneficial professional real estate outcomes and personal satisfaction! Thank you Diane for your years of being in service to us!"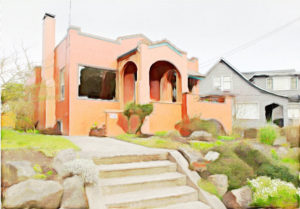 Marilyn Alterman
"Diane Terry, what can I say that hasn't been said before? Diane is one classy lady. In addition to her being smart, hardworking, dedicated, and knowledgeable, she is the consummate professional. She says she loves her job and you can tell. I am absolutely positive that the reason I sold my house in 5 days with nine offers was the result of her knowing the real estate market inside out.

Of course having a house in Green Lake, with a dead on view certainly helped. The market is hot right now, no question. But her insistence that I move out first so that it could be staged, and that the house be impeccable to the eye – landscaped, windows washed, carpet cleaned and thoroughly cleaned inside and out – certainly helped to make a good impression when buyers were seeing the house for the first time.

She recommended I prepare a book with all the improvements I made to the property over the years as well as any appliance manuals.

I followed her instructions to the letter. I trusted her completely. And I am glad I did. I didn't question her or offer suggestions. After all she is the pro, not me.

Friends who viewed the listing and know the house said the house looked like it had appeared in the pages of Architectural Digest. The words she used to describe the house were spot on and beautifully written. It was almost like she loved the house herself. She made it her own.

I couldn't be happier with Diane and definitely the result. Her advice and guidance throughout will be something I will cherish always."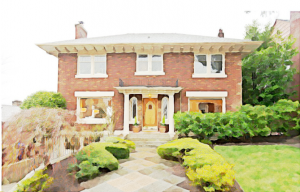 Bill Fitzharris
"My wife and I worked with Diane to both sell our home of 34 years and smart size to a condo. She was a superb coach, helper, taskmaster and advisor. Her sense of humor gave us perspective on the difficult process of making life choices. Diane has deep knowledge of her profession and the market. At every step of the process she demonstrated high ethical standards and worked tirelessly for our best interests. I give her highest my recommendation."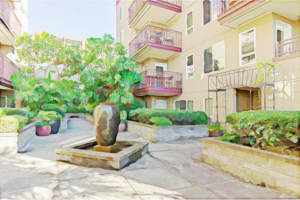 David Greaves
"When it came time for me to buy a house and sell my Capitol Hill condo, there was no question who I would call. Diane Terry had helped my mom and all her siblings sell my grandparents house on Queen Anne. I knew she knocked it out of the park for them with her attention to detail and prepping the listing for success. I was fortunate enough to buy first and then sell. We looked at several homes and they weren't quite right. Then I saw "the home". Diane jumped into action arranging for an inspector and sewer scope the next day. At 0800 they were all on the front porch with my mom and despite Diane's calling the listing agent twice to ensure the lockbox would work at that hour, it was not working. She contacted the listing agent right away and was told "she was too busy walking into an important meeting and could not deal with it". A half hour later the box finally worked. I should have seen this as a red flag. We made an offer with an escalator clause and a short rent back. There ended up only being two offers even though it took us over eight hours to hear back and we were lucky enough to get it for list price and a 45 day rent back. Things seemed to clip right along. The lender Diane recommended to me closed the house on time and we were thinking everything was fine. Then we started hearing from the Seller that she was not speaking to the listing agent, had fired her and was not working with her to find a place. She felt she had left money on the table and did not have anywhere to go. Uh oh. Diane got her broker involved immediately. The listing agent refused to get involved now that she had her commission. As it turned out the Seller only ended up staying an extra couple of days but left mounds of personal effects. The listing agent could not be bothered. Diane offered to pay for it to be hauled away. Fast forward next to the sale of my condo. Diane made sure we ordered a resale certificate so as not to slow down closing, and had the unit staged so it looked better than ever. She made sure that the unit was exposed to as many folks as it could be. We got six offers. She had spoken to each of the lenders and had all the offers on a spread sheet and we talked pros and cons of each offer. I chose to go with the sure thing with a good agent on the other end of the deal. We closed the condo about as smoothly as could ever be done. I recommend Diane for a purchase or sale of any price range, and next time I am in the market Diane would be my first choice. She is more concerned about the client experience rather than her commission and takes as much care on an entry level condo as an expensive home at the top of Queen Anne. I appreciate the logic and thoroughness of her approach to leave as little to chance as possible."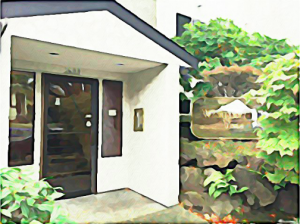 Robert and Kiyoko Taylor
"If you are reading this you are on the site of the best real-estate agents you will find. Diane is one of the most thorough, knowledgeable, professional people we have had the pleasure of working with. Her level of service is above and beyond any I have received in my business dealings. She has handled a purchase and a sale for us during the time we have known her. She must not sleep much because we received messages from her starting early in the morning until late at night. Her attention to detail and pro-active approach makes the entire process easy. Give her a chance to demonstrate how awesome she is, you won't be disappointed. Diane is the type of person you will continue to work with over the years and want your friends and relatives to meet."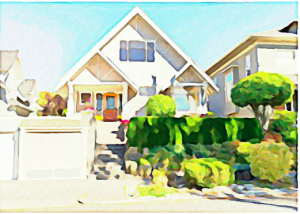 Judith Vener

"DIANE TERRY…remember that name if you're selling or buying a home and need an exceptional realtor. Diane's process oriented approach provided a clear marketing plan. Her real estate knowledge and business savvy immediately put me at ease. She is trustworthy, accessible and positive. Diane's wicked sense of humor helps keep a potentially stressful process in perspective. Diane assured me we would get results and we did. She brought in four offers within a week and sold my house for more than the asking price. I started out with a great realtor and ended up with a friend. I look forward to buying my next house with Diane."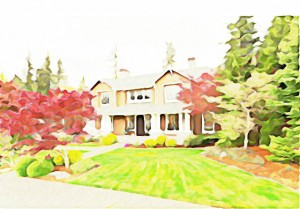 Tom and Patti Rayfield

"So you want to buy or sell a house. It's easy, right? Really? Not so much. You need expert advice. You need skillful representation. You need experienced advocacy. You need transaction competency. You need a professional. You need Diane Terry. My wife Patti and I have known Diane personally and professionally for more years than any of us care to admit. She is the rare individual successfully combining compassion and integrity with an exceptional business acumen. Her authenticity is complemented with "street smarts" gained from years of professional success. We know this because over the years Diane has deftly handled four real estate transaction for us. Additionally, she vetted and referred quality "out of market" agents who handled the home sales of my mother and fathers estates. There's an old cliché that says if you want something done right you better do it yourself. Not so in this real estate market. You better hire a Pro. You better hire Diane Terry. Amazing professional, professionally amazing. That's Diane…"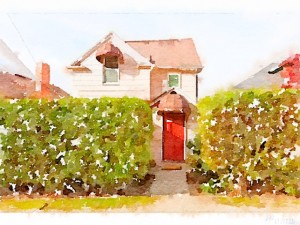 John A. Gilbert
"My family recently listed and sold a Madison Park home with Diane Terry, and working with her turned out to be a wonderful decision. Diane not only gave helpful advice on preparing our home but also did a fantastic job of marketing, communicating with interested buyers and agents, and negotiating a great contract. Her true value, though, came to light after we had accepted the offer – only to learn of two challenging issues with our home. Thanks to Diane's professional advice and steady communication style, she kept us from freaking out and marshaled efforts to keep us on track for a successful close. All I can say is thank you Diane, you were terrific!"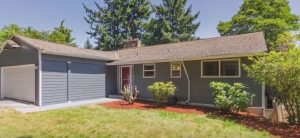 John Hollan and Ryan Boles
A friend of ours on maternity leave, also a Realtor, referred to us Diane to assist us with the sale of our home. We were under a very tight timeline and getting our house to market presented some unique challenges. During our first meeting with Diane it was clear she had not only a great deal of knowledge about the market, but also about ways to best position our home for sale to find the perfect offer. Recommendations, resources and regular check-ins helped us reach our "go to market" goal and led us to a very quick sale with an exceptional offer. We are truly appreciative of her expertise and her help at each step of the process. We feel very fortunate to have had her on our side and would recommend her highly to others looking to put their home on the market!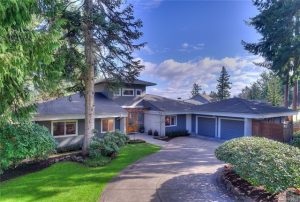 Rick and Cindy Mitchell
Our fifth transaction with Diane Terry, was to finally move from the Gig Harbor home she helped us purchase, to move out of state. Of course, she was the first person we called after we made the decision. Diane told us that while she could help advise us and market our home in Seattle, we also really needed a local Realtor, and she would vet one for us. We could not have been happier with her recommendation of Sandy Jones of Windermere in Gig Harbor. Her attention to detail, her expertise and experience in the Gig Harbor area were instrumental in helping us find a buyer for our home. We appreciated the excellent team work to get the job done quickly and effectively. Diane has always made us feel like a priority. If you need a Realtor out of her area, you should still contact her because she can certainly vet a Realtor for you!
Michael Smith
"My favorite part about working with Diane to buy my current home and sell my previous home was her knowledge and insight into the process and psychology of buying and selling. She has great insight for what to look for in a new home and how to stage and depersonalize selling a home. Her taste and recommendations were spot on. It's also refreshing to hear feedback in a direct and respectful way backed up by the authority and power of her experience. When Diane says something, it's worth paying attention to. She won't steer you wrong. Diane is so good at it that I was able to sell and buy without any downtime in-between, which is especially noteworthy in our volatile real estate market. I was prepared to need interim housing and very pleased that none was needed. And if that wasn't enough, she came by on her own time after the purchase to give me decorating and design advice for my remodeling projects. She has great taste and I am using her design advice."
Todd and Kristen Crosley
"In 2017, our growing family had decided it was finally time to upgrade to a larger space after 10 years in Queen Anne but knew that pulling off a buy/sell scenario would be intimidating, competitive and expensive given that Seattle is widely considered the hottest real estate market in the US and had become very popular internationally.
Our experience with Diane Terry started when we began casually strolling through Queen Anne Open Houses in February. My wife noted how she enjoyed the layout and staging of the house, I noted that the realtor took the time to put together a royal flush on a poker table, it was at that point that we wanted to work with Diane.
Diane promptly responded with an in person visit and stayed upwards of 3 hours, taking the time to thoroughly understand the space needs of our family, commute times to work and daycare, criteria of our decision making process and timeline to move.
Once she understood our situation, she responded with an invitation to her office, where she walked us through the entire experience of what we were about to embark upon for the spring and summer of 2017. While she did confirm our fears that Seattle was very competitive at the time, she demonstrated the process of competing against multiple bids with examples of strong vs. average offers (e.g. financing, inspections, earnest money) in a very professional and organized fashion, we knew we had found a great broker to represent our interests that not only knew the geography of the Seattle area, but is very well connected to the Seattle Real Estate community.
With Diane, we met our timeline goal, space requirements and are delighted to report that not only did we received multiple bids for our listing, we purchased our new home for under asking – unheard of in the current real estate market of Seattle. With Diane's guidance we have found our home. She is an amazing agent and woman. Without her attention to detail, follow up and diligent work ethic, our family would not be in our dream home. Her personal touch is what set her apart and truly made this life changing event a positive one. We cannot thank her enough and appreciate her diligence and kindness. We would recommend her to anyone in the market to buy or sell a property without reservation. Thank you Diane!"
David Lahaie
"Diane has been my friend for 30 years. When it came time to sell my house it never occurred to me to call anyone else. From her early days in management with Sealand to her beginnings with Windermere, Diane's true art is high integrity and professionalism. Buying or Selling you are substantially alone without Diane in your corner. Up market or down, Diane knows the business and never wavers. Like her hundreds of clients built over a lifetime, I'll never go anywhere else."
Essie Jacobs and Chuan Nguyen
"Fifteen years ago we crossed paths with Diane when she served as the selling agent on a house that we bought. She was so thorough, attentive and just damn smart about her business that she has been our go-to agent for the two additional realty transactions (one sale, one buy) we've since undertaken. What makes Diane an excellent agent is her ability to focus on the details while keeping the big picture in focus. She is highly organized and extremely efficient in moving from contract preparation to closing. Throughout our experiences, Diane assumed a great deal of responsibility for helping us achieve our goal. Clearly, she takes her professional responsibilities to her clients personally.

Diane does her homework to ensure that her advice is well-grounded. She presents it and then she listens. Through this process, we have been wisely counseled, and the outcomes in both of our experiences with Diane have exceeded our hopes. We never hesitate to mention Diane's name when we learn of someone planning to engage a real estate agent. We completely trust that she provides her outstanding level of service to each of her clients. We're just lucky enough to be among them."
Joel Johnson
"Your insistence on aggressive marketing helped to ensure a maximum number of buyers saw the property. The staging and professional photography also helped to present the property in the best light possible. Your thorough review of offers, transparency, and ability to work with other agents resulted in four solid offers one of which was all cash and above list price. Thank you for your excellent representation."
Kate Wisniewski
"When we began looking for the right realtor for our needs, our loan officer told us that there was only one realtor he would recommend and that was Diane Terry. Diane's approach is to anticipate issues before they arise and she laid out a very thorough process for prepping, marketing and selling our house. She was extremely savvy in how she priced the house to get the maximum number of offers and she vetted the offers so that when it came time to review them, the offer we accepted was clean and well over the asking price. She also negotiated a free rent back to help us with the timing of our move! Selling our home of 20 years was an emotional process and Diane was supportive, helpful and understanding. You know with Diane that the relationship with her clients is paramount and that she will work with you with integrity and professionalism. We couldn't recommend her more highly!"
Anthony Hubbard, Attorney
"It became very apparent that my parents had made a very wise choice 49 years ago to purchase 715 35th Ave. With the passing of my father in 2007 and the cost of 24 hour, skilled, nursing care for my mother, the home became a very significant part of her retirement and health care solution.

I was the lucky sibling whom my parents designated to be responsible to manage their affairs under these circumstances. After a couple of years of nursing home payments and lots of discussions, it became clear that the family home, which needed some attention with respect to deferred maintenance items, would need to be prepared for the sale. And since I ultimately bore the responsibility of engaging a highly qualified, full service, real estate agent and making decisions about planning for Mom, I took those responsibilities seriously and planned to execute them to the best of my ability….just as I would for my clients….and with the handicap of living 2,500 miles away from Seattle….and never having been involved in the sale side of this process.

I felt it was important, whenever possible, to consider a minimum of three qualified vendors for each service needed along the way. My siblings and I were introduced by a friend, to Diane Terry. I spoke at length with her on the phone and eventually had the opportunity to meet her in June 2015. Since full service real estate brokers in the current, Seattle market do not compete on price, the decision I had to make focused on my sense of the strength of their analysis of the current state of the Madrona real estate market, their plan for the marketing of Mom's home, and intangible qualities that could be needed given certain family dynamics, a distant decision-maker and the ultimate goal of securing Mom's future. And with those factors in mind, I decide to engage Diane Terry of Windermere Real Estate to play this important role. And I am pleased to report that Mom's home was sold to a very deserving family for a price that exceeded my expectations and that has secures Mom's health care needs well into the future.

Diane provided thoughtful answers to numerous questions during the realtor vetting process, and more important, she took interest in why those questions were important to my family. While Diane demonstrated she knew the market and had thoughts about a successful strategy, I was happy that Diane was not locked in on only one way to market the home. In fact, she came full circle on some aspects of the strategy, and that was a signal to me that this difficult and sometime emotionally draining process was going to culminate in a successful outcome. Diane also had a strong sense of the profile of buyer that would be a successful bidder for the home and, at the same time, accommodated my desire (in fact, I felt my obligation) to draw as much attention and interest in the home to signal to all bidders that they would have to bring their "A" game to be successful. And throughout the process, there were ever-present family dynamics overlaying the sales process. In that regard, Diane did an excellent job of sensing when to push the process forward, and when to let those dynamics play out to their conclusion. And, of course, she possesses the experience to know what things will become problematic for the sales process and what won't.

By the time the marketing period commenced, while I was wondering about the ultimate outcome, I was calm primarily because I developed a high level of confidence that Diane had counseled me well, over a 12 week process. In the end, the goal of securing Mom's needs was surpassed. And I would highly recommend Diane Terry to help with any high stakes situation."
Bryan & Maeva Woodworth
"Diane was, in a word, superb. It is rare to find a realtor who combines experience, business savvy, market fluency, and genuine charm in this day and age. Diane helped us navigate the tough terrain of finding the perfect house in a sellers market, and was instrumental in closing the deal quickly and at our initial asking price to boot. When it came to selling our house, she ensured we left no stone unturned to maximize the value and we got a fantastic final offer. Diane always had an honest answer to our questions, even the tough ones. She is a professional in every sense of the word and we happily recommend her!
Jeff Osborne
""In the sale of our Mom's estate, my sisters and I, all felt that we were in good hands: both ethically and professionally with Diane. She dealt with any issues that came up and returned calls and emails right away, not to mention dealing with four owners! I would highly recommend Diane and never lost a moment wondering if we made the right choice in Realtors. Thank you for all your help."
Erik Murphy
"The process of moving out of our home of 15 years was difficult. However, with Diane's assistance, coaching and professional knowledge, the sale process was as smooth as it could possibly have been. We are very happy with the final results. I will refer anyone who asks, and perhaps some who do not ask, on to Diane for all real estate transactions."
Lori Wardenaar
Although it had been many, many years since I bought my house in Seattle and moved out of state, I never had any doubt about who I would contact when it came time to sell. Good advice, guidance and control over the situation without being overbearing…that is Diane. I thought being on the East Coast might make things difficult. But everything went so smoothly. From keeping my Handyman Ernie on track, to listening to the appraiser talk about sushi for an hour, she did it all! But most importantly she kept me calm and reassured. I know I got top dollar with how she set the house up with staging, priced it for multiple offers and orchestrated the offer process. I could not be happier.
Kathleen Robert
I was lucky enough to be referred to Diane when I was buying my condo several years ago and she did a wonderful job for me then. When it came time to sell the family house, I knew that Diane was the right person for the job. First we had to find a new place for one sibling to live. Diane did an amazing job helping him navigate his first home purchase. She did a lot of research into the area and type of home and found him the perfect place that met all of his criteria. Diane provided great advice in a competitive bidding situation that secured the purchase.

When it came time to sell the family home, Diane came up with the ideal strategy for listing and marketing the house. She accurately assessed the home, how to prep it for sale and developed a clear marketing strategy. The house had good bones but hadn't been updated in a while so we pursued selling it 'as is' rather than make costly upgrades that a new owner might redo. She was very savvy about the current housing market and when we needed to list so we didn't miss the peak of the market. She held receiving offers to a single date/time, which was a great strategy that generated multiple offers that we could evaluate side by side to select the best one. Diane was very sensitive to the fact that this was our family home and that it was a very emotional time. Diane was amazing throughout the whole process and kept me on track for everything that I had to do before the sale. She provided me with great support and good laughs throughout a difficult time. I couldn't have made it through this without Diane. I will refer her to anyone I know who is in the market and will work with her the next time I need to buy or sell property.
Paul Suzman - Office Lease
Having founded Seattle's first commercial real estate brokerage specializing in commercial tenant representation, I am in the business of managing client's expectations. While there are some similarities. the residential marketplace is a very different environment than commercial, so we did not hesitate to seek out someone who truly understands what it takes to get a residential transaction accomplished and who could guide us through all the necessary steps involved. Diane did an excellent job throughout and from initial pricing through all the showings and then the final negotiations, she was a voice of logic and professional reasoning.

We would not hesitate to recommend Diane to anyone seeking first class representation in the residential marketplace. Thanks Diane….we greatly appreciate all your work on our behalf!
Steve and Andrea Vitalich
This is the third time now that our family has enjoyed working with Diane. My sister and I have an elderly aunt whose 1970s-vintage Jackson Park area condo had sat vacant for over three years after she moved to a retirement community. When she finally asked us last fall how much we thought she might be able to sell the unit for, we didn't even hesitate before shooting Diane an e-mail. Within just a few days, Diane met me at the condo, looked the place over with a keen professional eye, and followed up the same day with a thoughtful list of things to do to get ready to put the place on the market when we were ready to do so.

Going through a lifetime our aunt's belongings—everything from treasures to piles of accumulated junk mail—was a daunting task, and it took months. Diane, however, patiently followed up with us every few weeks, always offering to steer us to resources that could help us out.

In March, I received a call out of the blue from a Realtor whose client really wanted to live at my aunt's condo complex, and asked whether we might be interested in selling the unit. Even though it wasn't on the market yet, I steered her to Diane. Several days later the buyer viewed the unit, and after some negotiation between Diane and the buyer's Realtor, we were presented with an extremely fair offer to purchase the unit in "as is" condition, and we accepted. It ended up not being the simplest of transactions. My sister and I acted as powers of attorney for our aunt on the sale, which presented some legal complexities. It was one of the very first transaction the buyer's realtor, who was brand new to the business, had ever handled. The inspection revealed some issues that needed to be taken care of. Diane navigated all these challenges with consummate professionalism, and from our perspective, the sale could not have gone more smoothly. In fact, Diane actually made the whole process FUN. Even our aunt is pleased…and THAT is saying something.

Diane was the "CAN do" broker for our "CON-do" needs. Thanks for everything, Diane!
Jacob Manalan
"Working with Diane on selling my house was very positive experience. She was direct and clear in setting expectations on ways to maximize the timeliness of the sale and the best ways to display the value of the house. She has a strong set of professionals to refer, to help with everything from yardwork to staging, and she was clear about the high value vs low value improvements. I value being able to make informed decisions, and I am very happy with the sale of my house. It went better than I would have expected."
Siri Ito M.D.
Diane went above and beyond to sell my condo. After many years as a rental,it was in need of a bathroom remodel and kitchen facelift to maximize my return on my investment. As a physician and a mother of two, I hardly had the time to sign the listing papers much less, remodel my rental! She happily took over and picked everything from the contractor to the paint and tile and got it all done within budget and on time. She had it staged and it never looked so great! I almost wanted to move back in! Diane goes well beyond sticking a sign in the yard, putting in the mls and hoping for the best. She is very thoughtful and deliberate in her advice and her marketing strategy. I could not be more pleased. If you want a fantastic agent, Diane Terry is the one to call.
Colleen McQueen
Diane is the agent you want on your side of the table. When selling your biggest asset, you look for the smartest representative who has a finger on the pulse of the market and who has the ability to bring in the best price the market can give. Each house, each client and each sale has its own particular personality. We didn't want to work with someone who would treat the whole process as a cookie-cutter recipe to follow. We wanted our house to be presented by someone who appreciated its value, which amounts to more than a spreadsheet of measurements and list of appliances! Diane is very conscientious about details and stayed focused on all of our priorities. She went out of her way to share her wisdom along the way, so that we always knew what to expect. I loved watching her ease at interacting with a great variety of people. She is truly a lovely person.

After listening carefully to our particular priorities (we had already moved out of state so we wanted the quickest, easiest possible sale with no messy back-and-forth ) , Diane made a game plan to bring in the highest, cleanest offer. We benefitted every step of the way from her wealth of knowledge, her integrity, and her drive for excellence. Step one on the plan was her list of smart pre-sale improvements to make. She provided recommendations for top-notch contractors to get the work done. Whenever we called anyone for help — a painter, an inspector, a stager –the magic words "we are clients of Diane Terry" opened doors fast. In a busy time for workers, Diane's name put us on the priority list. An army of workers arrived in short order to help us get the house ready to present in the best possible light. In spite of a host of frustrating obstacles that arrived unexpectedly (a street sinkhole right in front of the house an hour before the open house, huge rainstorms during the week of showing the house, a government shutdown delaying loan approval), Diane was our anchor in the storm . She led us to a stellar final offer with no contingencies, and an early close with no complications. Her years of experience and her truly personal attention to detail put us at ease, every step of the way. We were completely delighted with the sale and would recommend her without hesitation.
Rick and Cindy Mitchell
Once again, Diane pulled a rabbit out of her hat when she facilitated the timely sale of our Queen Anne Condo. This was the third transaction, and easily the most complicated, for which Diane has been our realtor. She made it simple and clean, explaining each step in the process in terms that we could easily understand. We intend to take advantage of her expertise and honesty again in the near future with our next home purchase. Diane is truly our realtor for life!
Carl Cadwell, DDS
We appreciate Diane's good work on many fronts in selling my mother in laws house in Hawthorne Hills. Obviously her pricing strategy to get the house bid up without work orders was successful. She got the house staged in no time and did a great job of staying on top of what we needed to do and communicating with all of the family members involved very effectively. The marketing message on the home worked well and brought five willing buyers to the table. We could not be more pleased. Thank you!
Jeanne and Rick Greaves
My siblings and I recently had to sell our elderly parents' home of 47 years and were lucky enough to have Diane Terry referred to us. The home had much charm and potential but had not been updated or well maintained so was going to be a challenge to sell.
Diane developed a specific marketing plan which included having the home thoroughly inspected before listing it so that we could provide the findings to potential buyers and expedite the process of waiting for the potential buyers to make the arrangements for inspections themselves. We were extremely pleased with Diane's organization and professionalism throughout the entire process. She was also very compassionate and understood that this was a difficult time for our family.

With Diane's marketing genius, there was much interest in the home, and it sold quickly at a price consistent with her recommendation.
We would highly recommend Diane, she is the best!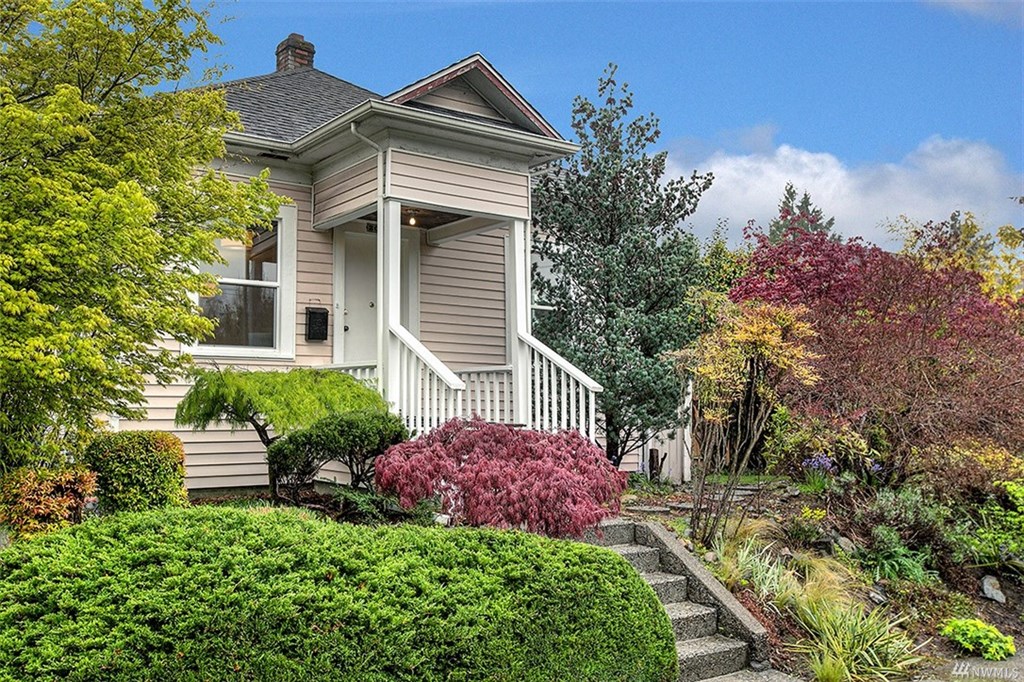 Amy E Crawford
"Deciding to sell my first house, my home for 18 years, could have been one of the most nerve-wracking experiences of my life. I tried to ease in to it like a small child tests the waters in the deep end of the pool. But although I knew how to swim I was never going to excel without the right coaches.
Enter Diane Terry & Nahjeen Shirazi-Wu from Windermere Real Estate. These two powerhouses exceeded my wildest expectations. They are more than brokers or agents. They are advocates and brilliant strategists. Every detail of the sale was carefully explained and planned. I always knew what to expect and when. Any time I had a worry or a question I knew I could rely on an immediate response and a course of action that prioritized my best interests.
Selling your most significant investment in the midst of a pandemic is terrifying, but Diane and Nahjeen adapted swiftly and kept me informed and focused on my goals. All of their efforts behind the scenes resulted in a process that appeared seamless to me but I imagine required significant feats of gymnastics for them. I placed my trust in them, and what they delivered has enabled me to take my life to the next level and make my dreams a reality.
What a gift to work with two people who say and mean "I see you. I got you. We'll get you there."

Ethan and Cori John
After we landed our new dream home with the help of Diane, we knew she would be the one to sell our beloved first house, a West Seattle townhouse.

The truth of the matter is, we were reluctant to put it on the market at all. The townhouse is part of a complex with five other nearly identical units, and our neighbor had just recently listed their unit for $325,000. This was our bare-minimum price, and it took our neighbor 12 days to get a single offer. Plus, they made closing cost concessions. In this aggressive market, that seemed like a less-than-ideal situation for us as sellers coming onto the market with a matching house. We were terribly nervous about wasting months of mortgage dollars while the house sat on the market; we even considered finding tenants and renting. Diane was cautiously optimistic about our place selling, but never pressured us to do anything we were uncomfortable with.

In the end, we bit the bullet.

Five days after our house went live on the market, Diane said to us, "Your house will sell tomorrow. Find a babysitter." She kept us on the edge of our seat, not revealing any details until we arrived at her home the next day. Piles of papers were stacked in front of her. She smiled and calmly set aside not 1 offer, not 2, not 3, not 4…. but 7 offers. As she presented them to us, another agent calls and informs her that he had just e-mailed an 8th offer. Every offer was above asking price. We sold for $350,750 and closed in less than 3 weeks.

We can't see this experience as anything except cold, hard evidence of Diane's value: In the sale of our home, she was worth more than $25,750 in the final purchase price of the home.

Perhaps most importantly, Diane was always taking care of us. At the beginning of it all, she visited the house to learn what we loved about it, and to get to know our specific neighborhood. To help us get our home ready for sale, she helped us gather necessary receipts and manuals, she suggested repairs and double- checked the cleaner's work. She worked endlessly to schedule staging and photography, arrange open houses, corral other agents, potential buyers, talk with lenders, analyze offers, and who-knows-what else. Not one phone call went unanswered, not one, of our dozens, of e-mails went unread. All the while, she somehow managed to make us feel like we were her most important, or even her only, clients.

We can't imagine having gone through this process with any other agent, and feel so thankful to have been able to work with her. We've been singing her praises to our friends and family nonstop, and they are listening! Just last week our good friends called us with the good news. In this brutal market where most first time buyers need to be braced to make several offers before landing their dream home, Diane had landed them their first house on their first try! We eagerly recommend her to anyone who may be looking to buy or sell in the Seattle area.
Tara Ross
I can't express my gratitude enough!

It has been such a pleasure to have Diane Terry as my Realtor. I met Diane over 20 years ago when I first moved to Seattle. She was teaching a class for new home buyers. After taking her class, I engaged Diane as my realtor to help me buy my very first home. She effortlessly guided me through all the steps of purchasing. She made it easy and stress free. She did many things for me that no other realtor would have thought to do. Such as getting inspections ahead of time before you get too far into the process to eliminate any potential snafoos that may come up. Diane had a bottomless pit of reliable resources and referrals that assisted me after the purchase of my first home. These were invaluable since I was new to the area and depended on them. She even sent a sweet book to my then 3 year old son titled You're Moving to a New House, which also guided him in preparation for his new home. I found Diane to be highly detailed oriented, and displayed a penchant for strong negotiating skills that had proven invaluable to help me get the dream home I wanted.

Now, almost 20 years later, Diane helped me sell my home in Lake Forest Park. Diane's extensive insights in the ever changing crazy market and knowledge on selling my home were invaluable. She guided me through the selling process every step of the way and took all the stress out of doing so. With her guidance and expertise, attention to detail, and superb negotiating skills I was able to sell my home with ease.

As an artist and having an eye for detail myself, I truly appreciated all the staging tips Diane gave me to make my home look lovely. She spends countless hours of work behind the scenes facilitating research to ensure a seamless transaction. Diane makes selling your home so effortless you never have to worry about anything. She is one of the most intelligent, honorable, conscientious and trustworthy people I know. I never had to "wonder" what was happening in the process. If you need a quick turn-around-time or are on a tight time line, Diane facilitates magic to make it happen. It's amazing how quickly she can get things done! Diane always made sure I understood all of the details and went out of her way to assist me. Most importantly Diane always puts her clients first and has the most integrity of anyone I've ever met.

If you are lucky enough to engage Diane as your Realtor, as noted by her peers and all of her clients, you will have the most highly regarded Realtor in all of Seattle!
Steve (and Julie) Johnson
So here's the deal. If you want a clear advantage while buying or selling your home, use Diane Terry as your realtor. I have bought and sold numerous homes and cabins since the 70's and have been involved with many real estate agents over the years. Diane is in a class by herself. During our latest transaction we needed a great realtor to not only navigate this confusing market, but to deal with some very unique and challenging properties.

While buying our current home, we found we were one of 5 solid offers vying to buy the property. I did not realize certain sections/neighborhoods of the Seattle market were so "hot". I was thinking recession, buyers' market etc… Diane quickly helped me realize that in order to be the accepted offer for this property, in this neighborhood; we needed to complete a number of critical steps in a short amount of time! We listened to and followed her expert advice, securing financing, a pre-inspection, and sewer scope using her vast network of respected professionals who made themselves available on extremely short notice due to their relationship with Diane.

We went in with a solid offer, with all "due diligence" completed. We were the only party who had conducted a sewer scope. We had high expectations due to Diane's guidance and in the end we were the accepted offer. Great news! Except now we owned two houses, and I really only wanted one!

So here we were with a house to sell right after Christmas in the dead of winter. We had some unique challenges to deal with, 14 years of family living and wear, an outdoor pool (in winter!) an ADU, a cottage on the property with a tenant, to mention but a few. Again we listened to Diane's recommendations of how best to prepare and market our home. Unusual for me, I actually not only listened to but followed Diane's advice on how to prepare our home for sale. While I did question Diane's recommendations and had to re ask many questions, many times (thanks Diane for being so patience) Diane took the time necessary to explain to me the reasons behind her recommendations.

We followed her advice on everything and listed the house on a Monday. We waited a week to take offers. Much to my relief we received 4 solid offers. Diane patiently reviewed the pros and cons of each offer and we had a signed deal that same day!

Buying or selling a home is stressful, containing many pitfalls and potential problems, if not disasters. Diane is a solid, experienced and dynamic advocate for her clients. Initially it was tough for me to choose Diane, as I have many friends who are also realtors. However, this decision was by far the best and easiest I have made in the last three months., I feel so smart that I hired Diane to represent my interests, She was a dream.
Kris Peterson - Sonos Retail Experience Group
"We really appreciated how Diane took care of the sale of my mother's condo this winter. My four siblings and I are spread over two states and two continents. She did an excellent job of communicating with all of us while letting my mother feel a sense of autonomy about her decisions and the move. With great patience and a steady hand, she guided Kathleen to price the condo appropriately so it would move quickly and prep her unit for sale. We feel she did an excellent job setting up the listing to attract the right buyer and terms given the current mortgage industry conditions. Her marketing was thorough and also out of the box. While covering all the bases, she then specifically targeted other folks in the area that might be ready to "smart size" their lives to a generously apportioned condo. In short, we could not have asked for a better or smoother outcome. Diane Terry is our go to person for all our real estate related needs and gets high marks in my book and I wouldn't hesitate to recommend her for any real estate transaction. "
John Purcell, President - Coherent Interactive
"I worked with Diane on a first-time house sale that closed in November, 2012. She was exceptional, focusing on ensuring that the house was the best it could be when it went on the market, pricing it correctly to sell and informing and advising me what I need to do or decide in a timely manner. Her knowledge of the city and of the real estate sales process are unmatched. She puts in the time to understand your sale and your needs and prepares carefully for each phase of the process. I am extremely satisfied with her services and would not hesitate to recommend her to anyone else either buying or selling a home in Seattle."
Renato G. Martins M.D. MPH UW
"Diane Terry helped us buy our house when we first moved to the USA from Brazil with our two, then, very young daughters. This was a chaotic time as I was starting a new job at the Seattle Cancer Care Alliance and my wife and daughters were still in Brazil. She was an enormous help then, some eight years ago.

Recently, we started feeling a bit restless and began to talk about moving to a different house, perhaps with a view. We are so glad that we contacted Diane again. We truly can't thank her enough for the enormous help she was to us – nothing like a professional who knows her trade!! I am still in awe as she gave us so much structure to the process, to sort through all of this. What a breath of fresh air! What a pleasure to interact with someone who has such deep experience to draw from and has complete control of everything she is talking about!

She helped us see that selling and buying again, right at this point in our lives, was not our best option. Instead she suggested we refinance immediately and perhaps remodel a bit. We realize that this was a selfless option that not all Realtors would have advised us, given two immediate commission checks in the mix. Her only concern was what was best for us, as family.

It is for this reason that Diane Terry is our family's trusted advisor. We recommend her highly as a Realtor of utmost integrity, resourcefulness and knowledge of the market."
Bob Mahler and Joanie Warner
"We met Diane Terry 16 years ago when we bought a house in Ravenna. Diane was the seller's agent. Her skill and professionalism impressed us so much that sixteen years later when we decided to sell that house, we called Diane to act as our agent. She was the consummate professional and a dogged advocate on our behalf. She assessed what needed to be done to put the house in shape to fetch the best offer, guided us to outstanding professionals to assist us in making a few reasonable and necessary upgrades, and crafted a strategy for marketing the house that was nothing short of extraordinary. There were times when her advice wasn't exactly what we wanted to hear and we sometimes disagreed with her, but ultimately we deferred to her judgment and I can say with absolutely no fear of contradiction, Diane was right EVERY SINGLE TIME. When the time came to put the house on the market, Diane engineered a process that resulted in multiple offers, all substantially above our asking price. She was an exceptional advocate for us at the negotiating table as well. In short, my wife and I are both professionals and we rank Diane Terry as among the most capable and truly excellent professionals either of us has had the privilege to work with."
Adam Shapiro, The Meryhew law Group LLC and Jessica Goldman, Summit law Group
" We could not have asked for a more professional, effective and personable agent. The sale could not have gone better, in large part because of your expertise and how you handled everyone involved. We know to whom we will refer our friends and colleagues for real estate representation. Thank you very much for making what could have been a painful, arduous process a short and relatively painless one. We are telling our friends that our Realtor kicks ass!"
Peter Miller and Jean Johnson
" In the Fall of 2010, we hired Diane to market my elderly parents' house in Laurelhurst. Despite a very weak real estate market, we were able to sell the house in a relatively short time and at a fairly aggressive price. Diane was on her game throughout the process—beginning with the listing and marketing, then negotiating the sale and, finally, closing the deal. She was extremely helpful with her advice about the logistics of downsizing all the furnishings and general "stuff" accumulated during the 40+ years that my parents lived in the home. She also had invaluable advice about the emotional journey of moving my aging parents from their family-sized home to their new retirement-sized home. We wouldn't hesitate to hire her again."
Brian Williamson
" Our relationship with Diane started when she acted as our buying agent for our first house, having come highly recommended by trusted friends.

When we reached the point of selling our beloved house twelve years later, there was no one we would have entrusted other than Diane. She is the uber Yenta of real estate in the Seattle area. Like the Hindu Goddess Lakshmi, considered the embodiment of fortune and grace, Diane's numerous arms guide you simultaneously through the daunting process and take care of all the matters large and small that would otherwise drive anyone to neurosis in this formidable real estate market.

Six months before selling, we sought Diane's advice for final improvements for the home. She had a wealth of contractors and phone numbers to help us get started. Her recommendations for what it would take to sell were right on target, as was her pricing, and once our home was ready for the market, it sold after six days. We need to say that again as it makes us smile: Our house sold six days after being on the market.

Without her personable professionalism, her friendship, and her extreme sensitivity and care, this could have easily been a traumatic experience. With her guidance, it was tolerable and, at times even fun. If you've ever sold a house, that's saying a great deal.

Most of all, Diane fully merits the trust of her clients. We cannot recommend her more highly to anyone looking to buy or sell in these challenging times."
Maria Giammona
" What a year it's been! As we unpack our boxes that make our home especially our own, we are very aware of the many good souls that helped us on our journey, especially you Diane. Not only are we in a more spacious house but are son is in a great school district now.

None of this could have happened without your great advice, resources, patience, perseverance, flexibility, timing, patience, positivity and then even more patience. Thank you sincerely from our hearts for facilitating our crazy making endeavor of our home sale. The ripple effect of all of this ultimately made our life easier for our extended family too. "
Matt and Leslie Emmons
" Intelligent, tenacious, honest and compassionate, Diane Terry is simply the best. Her years of experience, respect in the industry, negotiation skills and knowledge of the market combine to get things done.

We hired Diane to represent us in the sale of our house and the purchase of our new one. She came with glowing recommendations, so our expectations were high; she exceeded them.

As our selling agent, Diane was completely straightforward about what our house needed before going to market. She put us in touch with vendors who were able to get quality work done quickly. She did thorough market research to price appropriately, got buyers in the door from day one and followed up with buyers agents. Her advice was spot on and we sold quickly in a difficult market.

As our buying agent, Diane was an active listener. She really took the time to understand how we live, what our priorities were and how to match that to the market. She found us a house with everything on our "must have" list and so many on our "just dreaming" list. We have a new home that is the perfect fit for our family.

In both our sale and our purchase we were constantly impressed by Diane's expertise. Diane saved us time, money, headaches and heartaches."
Jennifer and Brian Selby
" We are so thankful that we chose Diane Terry to sell our Queen Anne house. Her experience, market knowledge, and attention to detail are the reason we were able to sell our house in this tough market with the least amount of disruption and stress.

To get us started, Diane gave us a very thorough and honest assessment of the market, recommended a very reasonable price, prioritized what we would need to do to get our house ready to sell, provided staging advice, and connected us with trusted vendors for final work on the house. She purposefully only takes on a few clients at a time, so we really felt like she had all the time in the world to answer questions and help us get ready. She went above and beyond by also hiring a landscaper to help with curb appeal and loaning us many of her personal belongings to add a finishing touch to the house.

Once we were on the market, Diane was great about networking with her colleagues to maximize the number of showings on the house. She seems to know almost every realtor in Seattle personally and as a result understands the appropriate approach when dealing with each one. We were thrilled, in the midst of this terrible housing market, to accept an offer in less than three weeks.

The Seattle housing market, especially now, is crazy and unpredictable. Shortly before closing, our buyer ended up having to leave Seattle unexpectedly and walked away from the purchase. Diane was an absolute professional in taking care of this. She handed us a check for the full amount of the earnest money within 24 hours, which is highly unusual, and the house went right back on the market. We had another offer in less than four weeks and the rest of the closing process went very smoothly.

Throughout the entire process, Diane was on top of every detail and thinking three steps ahead of us. For every situation or question that came up, she had a solid recommendation and action plan. For me the thing that stands out the most about Diane is that she was there for us not only for the initial selling the house, but when the deal fell through, she turned it around, and helped us get our house sold quickly. We realized that anything can go wrong in this market, and you want to have an experienced professional on your side in case it does. As we watch other houses in Queen Anne sit on the market for months and months, we are again so thankful that Diane was the one who listed our house. "
Jono & Kelly Glanville
" Where to start with our praise for Diane? How about this, We Love Diane!

We recently sold and bought using Diane as our agent and we cannot stress strongly enough how much we recommend working with her. The process of selling your home and buying a new one is stressful at the best of times, and given the current economic uncertainty, that stress is only magnified. Diane made our experience better than we could have ever imagined from start to finish. There are no surprises with Diane. She is open, honest, direct, supportive, caring, thorough, and knowledgeable. Diane is the consummate professional with a powerful combination of intelligence, intuition, toughness, respect, sensitivity and skill. In the sale of our home Diane was direct and upfront with what it would take to maximize the value of our home (timing, prep, marketing, pricing, negotiating) and she was right. In the purchase of our new home, Diane leveraged all her expertise to put together a deal on the home that will create a great life for our family. Diane is a true pro with respect to marketing, sales, industry & market knowledge, and negotiating. Diane truly knows how to put a deal together and cared about us. We respect Diane and it is easy to see that she also has the respect of her peers, which was important to us and goes a long way in putting a deal together.

Through moments of angst, tears of joy and fits of laughter Diane started out as our agent and ended up as our friend. She gets our highest recommendation and as a true friend and honorary Glanville there will always be room at our dinner table for Diane.

Thanks Diane. You are the best. "
Bruce Hori and Glynda Steiner
" There are probably a number of realtors that can sell a house in a sellers market, but it takes an experienced professional to sell a house in the current market conditions. First, because Diane realized that we were not familiar with all that needs to be done prior to listing and how important it is to present your house in the best possible light, she was very thoughtful and organized at guiding us through the pre-listing process. Second, Diane was always up front with us about the current market conditions, what we should expect and what our options were. Sometimes this was not easy given the challenging market conditions, but she was always positive and sensitive to our concerns and above all worked hard to meet our needs. If you are looking for a realtor that takes her job seriously, bases her opinions on the most current market data, understands how personal and difficult it can be to sell your house and works hard to get you the best possible price in any market, then Diane is the realtor you are looking for. She follows up and follows through! We appreciate everything she did for us and we will not hesitate to use her again!"
Susan Takemoto and Dave Miller
" We first met Diane when she represented the seller of a house we purchased in Queen Anne. At the time we were impressed with her professionalism and expertise, so much so that we referred her to a couple of close friends who were selling and buying a home. A decade later when it came time to sell our house we finally had the opportunity for Diane to represent us as sellers. Diane did an outstanding job every step of the way, from our first meeting through closing — and even beyond. She mapped out an excellent game plan, and was on top of every detail every step of the way. She has great knowledge of the local real estate market and is a consummate professional. We would give Diane our unqualified recommendation to anyone thinking of buying or selling a home."
Tara Charf
"A big thanks to Diane for providing sound and realistic selling advice and for holding a hard line when it came to final price negotiations when selling my house. Only someone with great experience in real estate could have pulled off such a feat in such a dismal housing market and an economy on the verge of recession (and in January might I add). The house ended up selling for what I wanted…. and Diane did all the work.

This the second time I've worked with her… the first being on the original purchase of the same house. It was my first home purchase and Diane worked her magic and beat out another bidder who was offering $5K more!

Thoughout the entire 8 years that I owned the house, Diane kept in touch and happily answered many inquiries from me along the way regarding the housing marking and which home improvements would provide for the best re-sale value.

Diane is a pro and always looked out for my best interests. That's two thumbs up!"
Sheryl Payne Huston
"Thanks again for helping to bring to successful conclusion the marketing, sale and closing of my house. Your knowledge of the real estate market in Seattle and your professionalism in "closing the deal" are, in my previous experience in the market, unsurpassed! I needed to present my house in the best light and sell it in a competitive market. We achieved these two goals almost immediately – what a great result to get a solid offer within the first week of the house being on the market.

I will recommend you without hesitation to anyone I know who wants a solid businesswoman on their side, either in the selling or purchasing process. I can't think of a real estate professional who I would rather have on my side in such an important transaction. Thank you again for all of your hard work! "
Jane Dauber and Todd Conner
"We first met Diane when she represented the buyer of the condo we sold and the seller of the home we then purchased. She did such an outstanding job for her clients that we knew we would use her for our next transaction. Since that time, Diane has helped us with three transactions and each time done an amazing job! We appreciate her knowledge of the market, thoughtful advice, strong marketing skills, responsiveness and general ability to handle anything that gets thrown at her. She is a true professional. We have recommended Diane to our other friends who were equally pleased with her service and the end result. Now we consider Diane part of our family—we wouldn't dream of ever using another agent."
Geoffrey and Belinda Busher, SBG Investor Relations
"A work relocation move found us having to put our house on the market in the current weak seller's market. We have worked with Diane on three other occasions in the past decade. Diane never lost confidence in her strategy to get us not only the price we wanted, but the ability to time our closing to avoid rent back, a bridge loan and allowed us to stay as long as we needed to avoid a double move. She got us exactly what we asked for. She helped the buyer's agent convince the buyers that our house was the best fit for her clients and that our terms were win-win for everyone. Once again, we are pleased to have placed our confidence in Diane. Her valuable experience in different markets and her respect amongst her peers in the Realtor community are some of her strongest assets."
Jinnie and Chuck McCormick
"Diane Terry was the most important ingredient in helping us accomplish a successful move. Here is our recipe:

Start with Jinnie and Chuck McCormick who were procrastinating and could not confront the difficult task of downsizing and moving. Now add a very generous amount of Diane Terry, resourceful Realtor Extraordinaire and her supporting team of professionals in their respective fields. Immediately the alchemy is improved a million times over due to Diane's invaluable knowledge of the market, motivational skills, honesty, sensitivity and logical manner. Then, add a handful of professionals, as many as one needs in the fields of finance, staging, cleaning, title searches and more, who are helpful and important in the house hunting and house selling process. These people also contribute to the blend because they have long-lasting, strong relationships with Diane and are most willing to honor her requests in a timely, professional manner. Stir briskly and then let it continue to marinate with constant communication, questions, lots of time, and many laughs. This mixture was always a good one at every step of the process because we felt that our satisfaction and happiness were Diane's main concern. When the time was right, Diane showed her love of negotiating with firmness and determination.

Who would have thought downsizing could be so much fun! We would highly recommend Diane Terry."
Lawrence Barrett, Director of Operations software Amazon.com
"If you are a student of marketing, you will know what a Raving Fan is. That's what Diane's past clients are of her business. We had several friends recommend her with such enthusiasm we were quite frankly skeptical that she would live up to all that praise. But indeed, when it came to selling our house, she came over and helped prioritize our "to do list", got us the professionals we needed and asked us to leave town for a week while she did her thing. As we were leaving, we must admit the house looked so great, we almost questioned why we were selling! Within a week, she had two offers over list price for us to consider. Before we came home from vacation, all contingencies were removed, the appraiser had been through and the lock box was off the house so we could have our privacy back. The fact that Diane takes on only the business she feels she can handle personally and give it her special touch is why she is such a success. If you don't want to be just a commission check in someone's book but rather really paid attention to, then Diane is the one to call. Her attention to detail was outstanding, extending to coming by daily to get our mail and having our potted plants watered twice daily during the heat wave we missed out on! Who could ask for more than a smart business woman with personal attention to every last detail. We have joined the ranks of Diane' Raving Fans. You should too."
Lee Wierdsma and Adam LeVasseur
"Adam and I wanted to thank you for all the amazing work you did on our behalf in the selling and buying of our Queen Anne homes. We appreciated your knowledge of the business, your professionalism, your positive relationship with other agents on the Hill, and above all else, your honesty and candor. It was incredibly reassuring to know we had such a strong advocate working on our behalf. You did a fantastic and very thorough job in marketing our house and we are convinced that we did as well as we did in large part because of you. Thank you for all that you did (much of which we may not ever be aware of)!"
Ann Shattuck Kolar
"Diane Terry recently sold my home on Queen Anne. Throughout the transaction (pricing, listing, advertising and closing), Diane was professional, attentive, and personable. She demonstrated empathy and understanding in knowing that it was hard for me to part with my treasured home. She was generous, kind and always available to assist in preparing the house for sale. Diane was a pleasure to work with; I would highly recommend her to anyone in need of a skilled and successful real estate agent."
Ben Reichenau, Bearing Point - Kendra Reichenau, The Gap
"We were diligent in interviewing several of the top Queen Anne agents and are glad that we chose Diane. She has a gift to see a house through a "buyer's eyes" and made sure that our house was prepped for sale. She got us two clean, outstanding offers in less than a week. We sold the house for $50K over asking. Obviously we were thrilled. We recommend her highly as she will exceed your expectations in getting the job done."
Christopher and Courtney Lee
"We were referred to Diane by a neighbor. Diane was the buyer's agent on their house sale. They raved about her professionalism and her ability to make the process go smoothly and successfully. We figured if they had such good things to say about the buyer's agent then she must be worth meeting. We met Diane and were very impressed with her solid business background and her sales and marketing knowledge. We got the house ready and listed within two weeks of our first meeting. We left the house for a week and handed it over to her to work her magic. She created wonderful flyers, had a sketch done of the house, mailed color postcards to neighbors, filled our house with flowers and even lent us furniture to help "stage" our basement. All in all, our house was looking great and ready to hit the market with a bang. We sold on the fourth day and with four offers for well over the asking. The process went smoothly and she handled everything with cool confidence. If you are looking to buy or sell a home with a professional agent then make sure you talk to Diane. We feel we are in very good hands and I think our recent experience is proof. We have found a great business partner as well as a friend."
Jennifer Carmichael, VP Sale and Marketing Skyway Luggage Co.
"This letter is being written as thanks for and recommendation of the excellent service we received from Diane Terry during the recent sale of our home. My husband and I had previously had a bad experience with another realtor, and we were surprised and refreshed by Diane's professionalism and attention to detail. As professionals ourselves, it was a welcome change to be working with someone in Real Estate as efficient and thorough as Diane. Throughout the process she gave us invaluable advice, guiding us through every step. Her knowledge of the market place allowed us to be competitively price our home from the start and sell it in 8 days while we were on vacation. Because of Diane, the stressful process of selling a home seemed easy, and my husband and I were able to focus on our everyday lives and purchase of our new home, without worrying about whether our interests were being represented in the transaction. We cannot truly express our gratitude to Diane for everything she did, from the sale to even canceling our utilities. For anyone selling or buying a home, you could not be better represented than by Diane Terry."
Angele and Mark Hunskor
"We have been clients of Diane's for over 10 years. We bought our first home with her help in 1995. This past summer, Diane was instrumental in helping us purchase our dream home in a very hot real estate market.

With no advance notice, we called Diane on a Monday morning and told her we wanted to buy a house 2 blocks from our current home. By Wednesday, Diane had arranged pre-approval for us and negotiated a less than full price offer. We feel certain if she had been the sellers agent, we would not have gotten less than asking in this "sellers market."

One week later, with her help, we put our home on the market. It sold for $40,000 over asking in 24 hours. Thanks to Diane's contacts in the industry, we didn't even have an open house. She put the word out to other agents and was able to get potential buyers in the house 1 hour after it was officially listed.

During this entire experience, Diane was 100% on top of all the details. She gave us such personal attention it was hard to believe she was actually working with other clients at the same time.

We feel so fortunate to have such an amazing, caring and smart woman as our real estate agent and more importantly as our friend.
David King
"Diane helped me buy my first house. She was incredibly professional, always preparing me for the next step in the process. She maintained a relationship with me and my family over the 6 years that my family lived there, making me feel like I was her most important client.

When it was time to sell, the decision of who we would ask to list it was easy. I was relocating my family across country and Diane made the house sale so easy, making sure that everything was organized to ensure a smooth transition, even with me already starting work in my new location. Her knowledge of the market impressed me, which got us multiple offers in less than a week on the market and offers well over the listing price."
Phil and Valerie Ramey
"In a market with well over 75 homes over $1.5M, Diane was the common denominator in the two homes on Queen Anne listed over $2M that actually sold. Diane was consistent and persistent in her marketing efforts on our home.

We are very pleased we chose to work with Diane Terry on the sale of our home."
Kevin Teague, Attorney
"We bought our house through Diane several years ago. She had clients who needed to sell quickly so as not to miss out on their new house. She crafted a win-win deal for both parties. Over the years, we have referred colleagues and friends who have all thanked us for the excellent referral. When Amy and I returned from Napa with a job offer from a law firm, Diane was the first person we called. She helped us get our house market-ready with great resources and advice. Her first class marketing and web site helped sell our house in four days with multiple offers. We were able to remove our contingency on our Napa home and she negotiated the rent back we needed! If you are looking for the best agent in Seattle you need not look any further."
Shaun and Debbie McMahan
"Diane assisted us in buying our house nearly seven years ago and negotiated an amazing deal. Ever since then, we have confidently referred her to other people. We knew that when we were going to sell our house, she would be the first to be notified. She came by a few months before we listed the home to give us an idea of what we would need to do and how we should present the home. We listed the home and received a full-price offer the next day. It is comforting to know that Diane, in her years of real estate, has see nearly everything and knows how to overcome the obstacles to make the deal work."
Cindy Mitchell, Co-owner, Queen Anne Books/Rick Mitchell, Captain, Boeing
"We contacted Diane over a year ago when we thought we needed a larger house. After listening to us and touring our home, Diane convinced us that selling was the wrong thing to do at the time. We really appreciated her honesty (at the expense of a commission!) and her suggestions for remodeling. This year we unexpectedly fell in love with a condo and call Diane again. She negotiated a fair deal and got us the terms we needed for our purchase. Then she did something really amazing: she put our home on the market the week before Christmas- in a dead market-and got us multiple offers. This was the easiest real estate transaction we have ever been involved in. As co-owner of Queen Anne Books I come into contact with so many of Diane's past clients who all sing the same praise for her business acumen, service, and sensitivity. We cannot recommend her enough."
Gary Wyckoff, President and CEO of Easter Seals Washington
"Diane was an immeasurable asset to us as we considered the decision to move. She was always very low key, patiently providing us with the facts we needed to come to our decision. When it came time to make our move, she negotiated our purchase flawlessly, getting us the terms we needed. Her advice and contacts on readying our home for sale was very helpful. Her sensitivity to our children and including them in the process was typical of the level of service one can expect from her. Her strategy to sell our home in a falling seller's market proved to be a good one. Our home sold for significantly more than we had hoped in exactly a week while we were out of town on vacation. We are very pleased with having chosen Diane Terry. While we do not plan on moving for quite awhile now, we do plan on recommending her every opportunity we get!"
Jim Callis, World Savings Appraiser
"I remembered Diane from when she represented the Buyers who we sold our home years ago. We watched her, then turn and list the same home for them, and were just as impressed. As trustee for the estate, I knew just who to call to get the job done. Diane has great instincts & knew exactly where to price the estate to attract the attention we needed and solicit the kind of clean offer we sought. One week on the market, six offers! The estate is ecstatic at the results she achieved for us. Once again, I am very impressed."
Scot & Kathy French
We listed our home of eighteen years with Diane and Nahjeen in early September. We spent many months preparing our house and ourselves for a big move, all under the guidance of our committed and excellent real estate team. We could not have done it without them. They handled so much for us, guided us, kept us on track, and literally held our hands through a most volatile and frightening real estate market. They told us to trust in them. We listened, and we followed their suggestions, and held on to their kind words of encouragement. All along the process, they proved over and over again to us that they, without a doubt, knew what they were doing and that we could not be in better hands.

Our home sold in ten days, when many were starting to stay on the market for weeks. We got our asking price. Not something that was happening in Seattle at that time. (Mid 2022)

As we reflect back on our year, we are so grateful for Diane and Nahjeen. Not only for their partnership and for the real estate prowess they provided us, but for the friendship they offered us along the way. We can't imagine having sold our home with anyone else.

All we can say is we highly recommend this wonderful team.

-Scot & Kathy French